The sprawling Dallas-Fort Worth metroplex is home to world-class zoos, water parks, museums, art installations, and so much more. With tons of fun activities and places to visit, it is no surprise that Travel + Leisure has ranked DFW as the #1 destination on their list of 13 Best Places to Visit in Texas. Family experiences are available for children and adults of all ages around the area, and you can plan your perfect day or long weekend with our guide to the Top 13 Best Kid-Friendly Destinations in DFW (Dallas/Fort Worth, Texas area).
#1 SIX FLAGS OVER TEXAS & HURRICANE HARBOR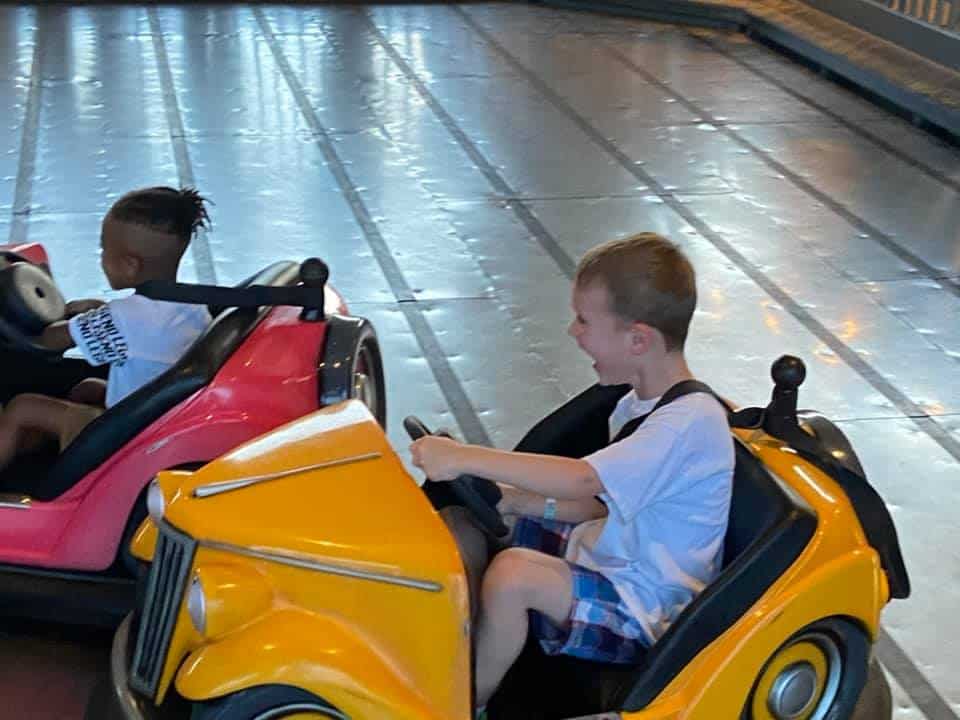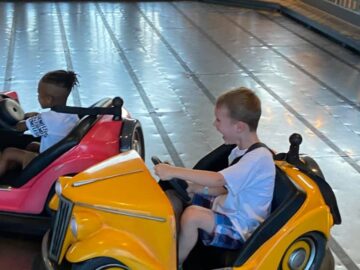 Photo Credit: Becky Beach
Did you know that the original Six Flags is located right in the center of DFW? Arlington, sitting nearly an equal distance between Dallas and Fort Worth, is home to Six Flags Over Texas and the Hurricane Harbor water park. Both of these parks are perfect for all ages.
At Six Flags, older children can ride epic coasters like the Texas Giant and the Titan. Younger kiddos can head over to Bugs Bunny Boomtown and Looney Tunes Adventure Camp to experience 10 attractions.
Hurricane Harbor, the largest water park in North Texas, is open each summer and has pools, water slides, and Hook's Ship splash area for the youngest visitors. As with any theme and water park, be sure to check the height requirements for rides online before visiting. This is one the great kid-friendly destinations in DFW.

#2 CRAYOLA EXPERIENCE IN PLANO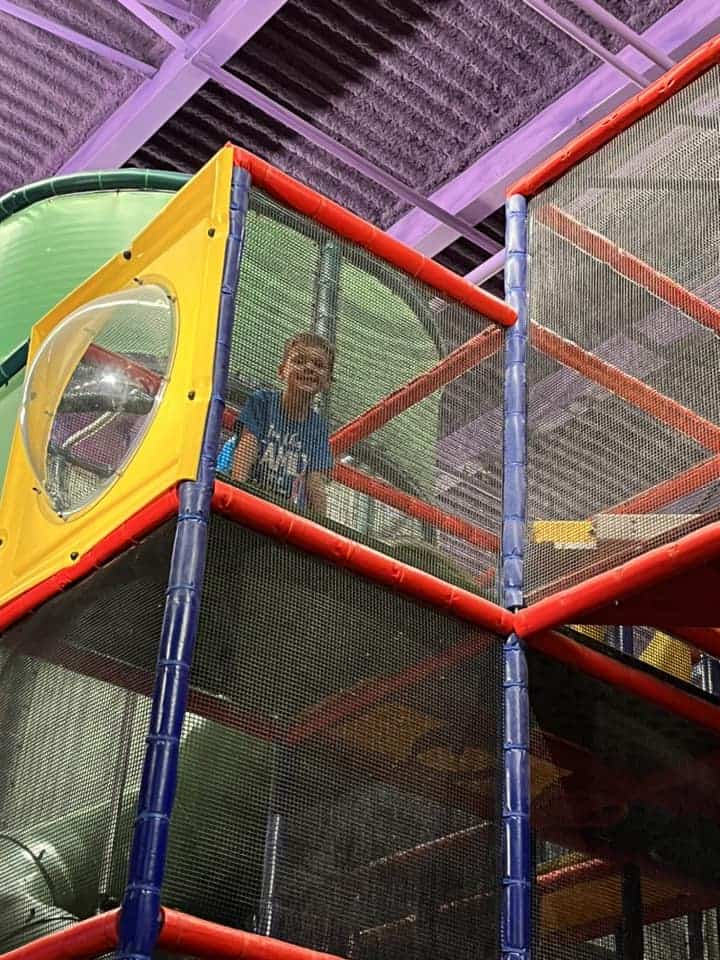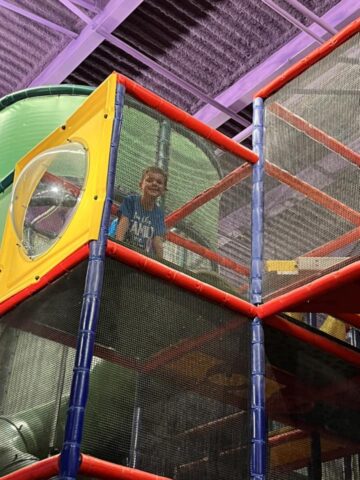 Photo Credit: Becky Beach
Do your littles love coloring and crafts and crayons? If so, this is the destination for them! There are so many activities to do at the 60,000 square foot Crayola Experience facility and it is perfect for all ages.
There is an indoor playground to work off some energy, an Adventure Lab, Toddler Town, a show to see how crayons are made, and, of course, lots of areas to craft and color. Crayons can be custom-made with your child's name on the label and you can purchase a huge 2-pound crayon in the store.
If your kiddos find themselves a bit hungry, visit Cafe Crayola or the Snack Shack for a quick pick-me-up. This fun place to take your kids even has special events all year long. Children with sensory needs may wish to visit on Sensory Sunday mornings for a calmer experience.

#3 iFLY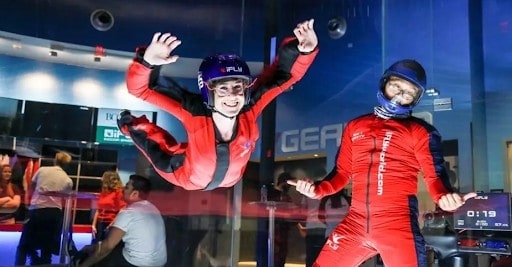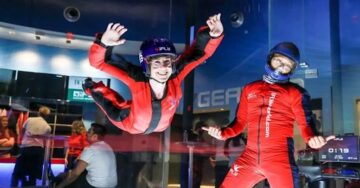 Photo Credit: iFly
If you've ever dreamed of flying but skydiving is a bit too scary, look no further than iFLY! DFW is home to two of these fun places and they're located in Frisco and Hurst. Guests ages 3 and up can experience the thrill of skydiving and flying in an incredibly safe indoor flight simulator which has no height requirement.
They even host birthday parties and teach the science behind the technology. After a short training class, you'll suit up for your flight and "fly" for 60 seconds in their state-of-the-art wind tunnel. Thrilling! Do note that this experience is closed on Mondays and Tuesdays and is just under two hours long.

---
Related Posts:
---
#4 LEGOLAND DISCOVERY CENTER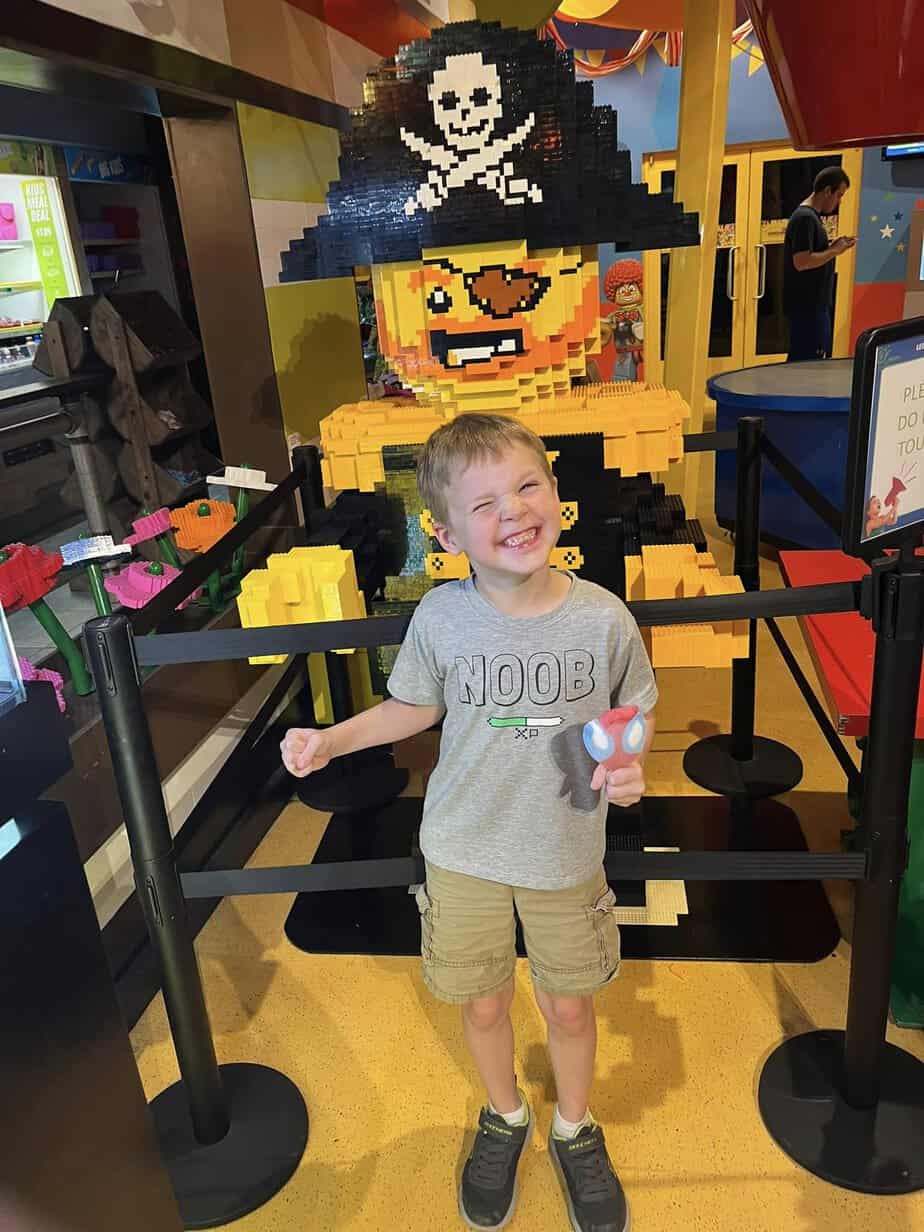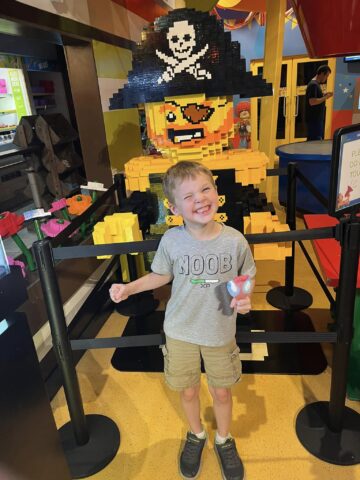 Photo Credit: Becky Beach
LEGOLAND Discovery Center is a wonderful place for young guests who love building with Legos, splashing around, and riding rides. There are 12 experiences included in your admission and some of them are the Lego building areas, Lego car racing, meet and greets with characters, a 4D cinema, and two indoor rides. There is a virtual reality experience for children 40" and over available at an extra cost.
The outdoor Pirate Beach splash playground is open seasonally. Enhance your experience with add-ons such as the Peppa Pig World of Play and the nearby Sea Life aquarium. If your kids love their experience, upgrade to an annual pass for fun all year long! Your child will love this kid-friendly destination in DFW.
Available without an admission pass is a store where you can purchase sets and individually customized Lego miniatures. Please know that an adult must accompany all child visitors and all adult visitors must be accompanied by a child aged 17 or under.
#5 MEOW WOLF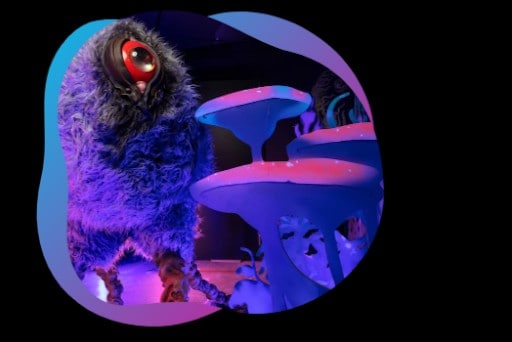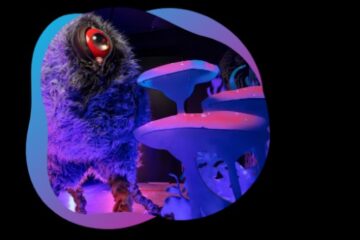 Photo Credit: Meow Wolf
Meow Wolf: The Real Unreal at Grapevine Mills Mall is unlike any other experience in Dallas-Fort Worth. That's because it's a one-of-a-kind interactive art installation that is not duplicated anywhere else in the world!
While there are five total Meow Wolf installations nationally (Houston opens soon!), each one is completely unique to its location. This truly unbelievable, stunning, and mind-bending "museum" allows you to climb, crawl, dig through drawers in a house, walk through giant refrigerators, shimmy through tight spaces, and even slide down to another area via a washing machine! There are lights, brilliant colors, and an optional storyline to follow. Perhaps the best part is you are allowed to touch everything.
It is fun for all ages but may best suit children 8 and up. Purchase the optional viewing glasses to take your day to the next level. We don't want to give away any more spoilers – you'll have to see it for yourself!
#6 FORT WORTH ZOO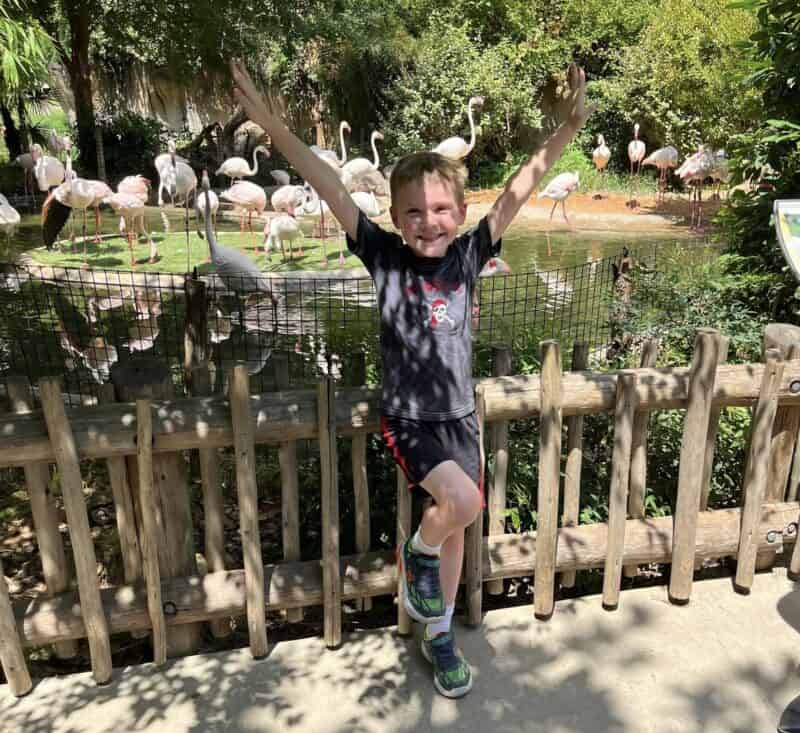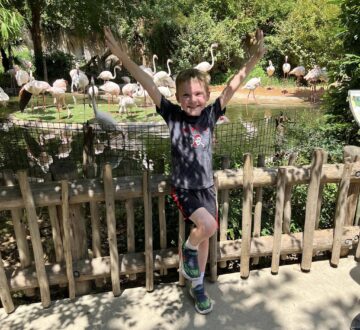 Photo Credit: Becky Beach
Lions! Tigers! Bears! Oh my! See these animals and more at the world-class Fort Worth Zoo. This spot is consistently ranked among the best in the United States and is a sprawling zoo spanning 64 acres.
In recent years, the zoo has undergone major renovations and now features a huge African savannah, an exhibit for predators of Asia and Africa, and MOLA (the Museum of Living Art). It is home to an unbelievable 540 species of birds, mammals, fish, amphibious creatures, and more.
Many are rare and endangered. Our favorites include the greater one-horned rhino, the African lion, and the adorable penguins! Animal Outreach staff can teach your children about animal habitats and conservation.
But the experience is not limited to viewing animals. It also features a petting corral with goats, a train, a carousel, and a seasonal Safari Splash area. You can even feed lettuce to the giraffes!
#7 THE DALLAS WORLD AQUARIUM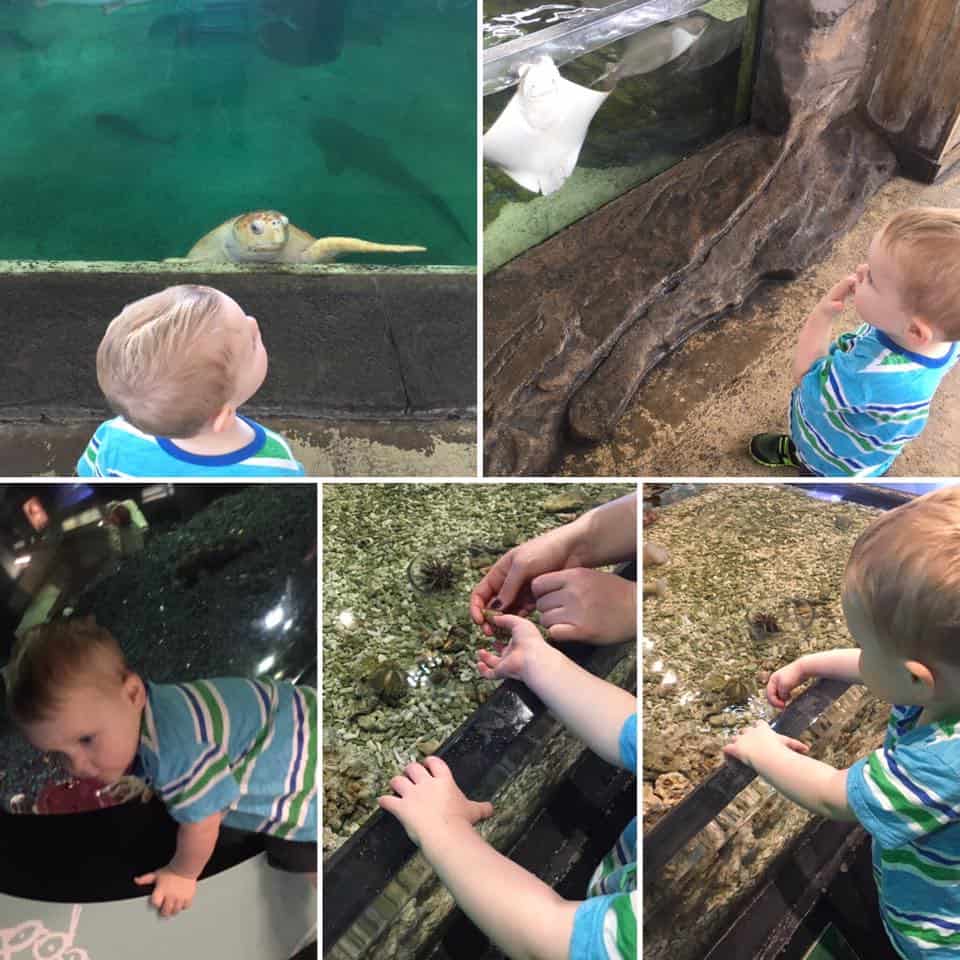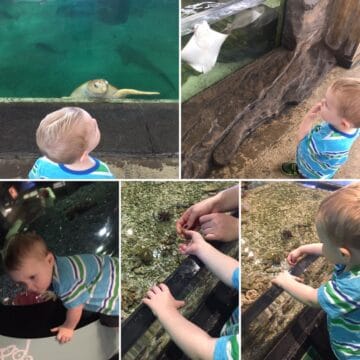 Photo Credit: Becky Beach
Located in the heart of Dallas, the Dallas World Aquarium is a huge facility featuring stunning aquariums to see rare fish and other amphibious creatures. In addition to sea life, the aquarium also houses penguins, birds, an ocelot, bats, and a three-toed sloth, just to name a few. Begin your journey in the Orinoco Rainforest where birds fly freely over you in this seven-story tall building.
Also in the rainforest are the Pygmy marmosets, the sloth hanging out in his favorite tree, and a few red howler monkeys. Descend down into the understory level to encounter poison dart tree frogs, vampire bats, and a green basilisk.
The aquarium portion has a long tunnel where sea life, including sharks, swim above and around you. This unique zoological experience is open daily, with the exception of Thanksgiving and Christmas days, so there is always plenty of time to visit.
#8 EPIC WATERS INDOOR WATER PARK

Photo Credit: Becky Beach
Epic Waters is a huge year-round indoor water park. Slide down the thrilling Texas Twists body slide, and taller children can experience the slightly scary seven-story tall Locura. Kids can compete, race their friends down the exciting e-racers mat slides, and splash around in The Swimming Hole.
Consider renting a cabana for a semi-private place to hang out. The Hungry Wave cafe is lovely to relax and enjoy a quick burger or healthy salad. A great feature is that children three and under visit FREE!
While most of the attractions are indoors, the seasonally-operating wave pool is outdoors. Be sure to consult the official website for operating days and hours and height requirements for younger guests.
#9 GREAT WOLF LODGE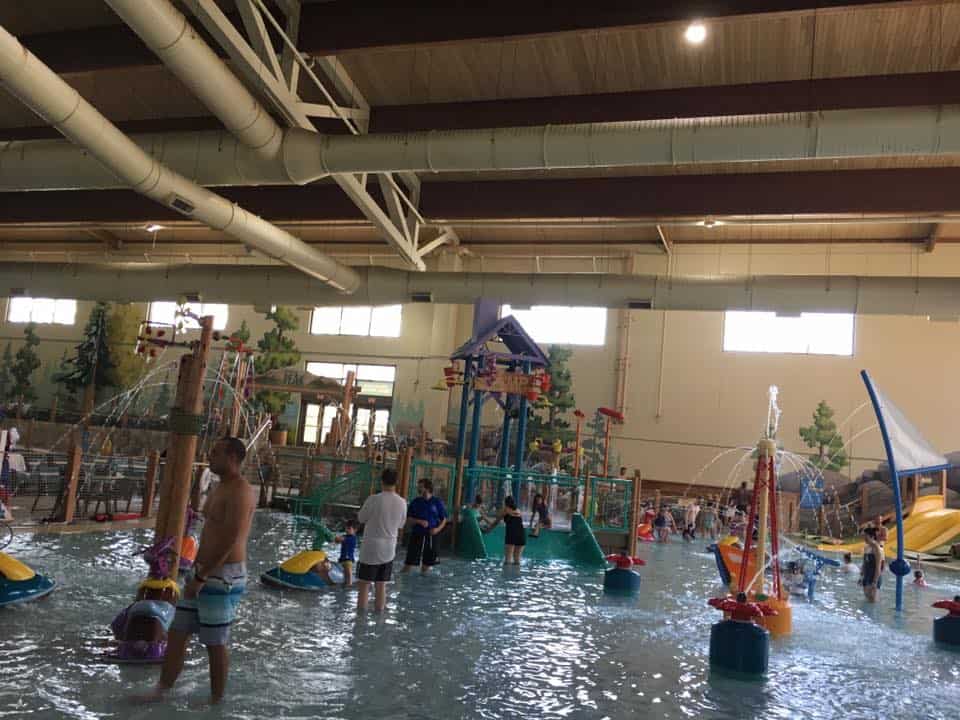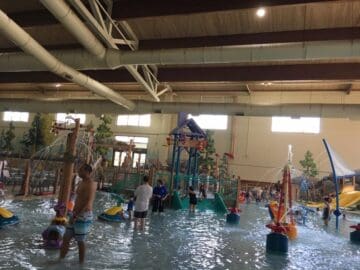 Photo Credit: Becky Beach
If you're planning to spend a day or a long weekend exploring all Grapevine has to offer, including Meow Wolf and LEGOLAND, Great Wolf Lodge is a fabulous hotel to spend your nights in.This isn't your average place to stay.
In addition to uniquely themed rooms, such as the cute KidKamp Suite, Great Wolf Lodge also includes many fun activities for children. A large indoor water park has slides, pools, and even a lazy river.
Enhance your stay with the immersive MagiQuest adventure, climb on the thrilling ropes course, play games in the Northern Lights Arcade, and more! If you're looking for a customizable activity, check out their in-facility Build-A-Bear Workshop and bring home a snuggly friend.
#10 SEAQUEST FORT WORTH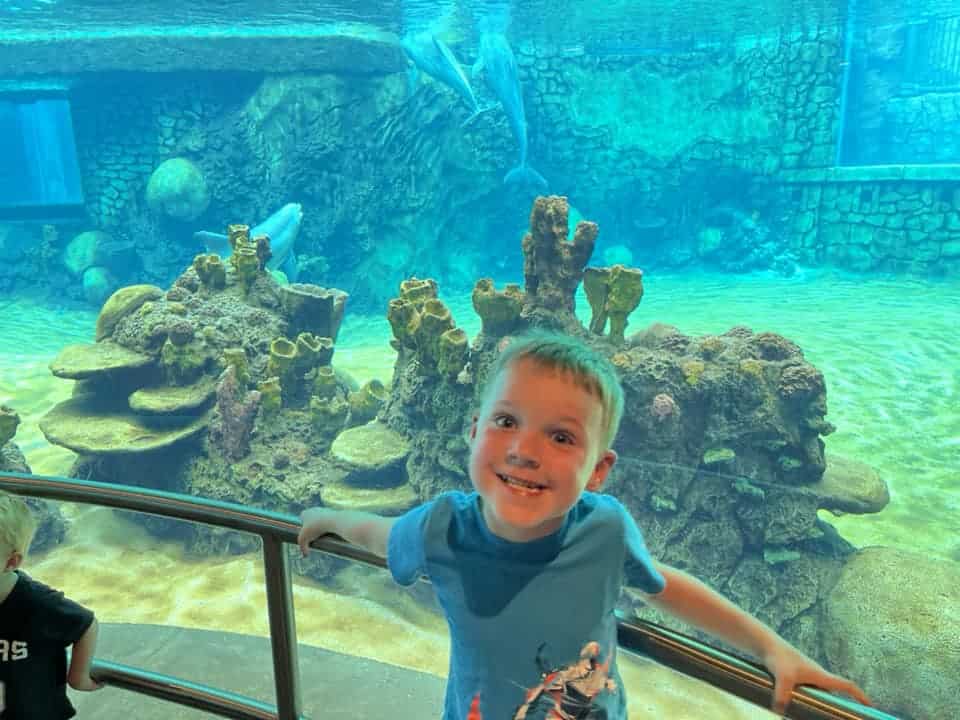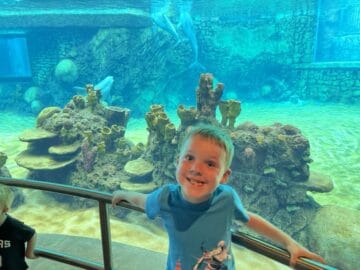 Photo Credit: Becky Beach
SeaQuest Fort Worth is a fully immersive and hands-on experience for children and adults alike. If your kids have always wanted to get up close to their favorite animals, this is a wonderful place for them to visit. Flash, a two-toed sloth, is available to pet and hand-feed gently. Chip and Dale, the Asian otters, can be fed and learned about with an Animal Whisperer.
Take a selfie with a wallaby from the Australian Outback and an adorable little sugar glider. Older children can snorkel with stingrays!
Like pedicures? Check out Fishy Kisses. You'll dangle your feet into a fish tank where the fishies will exfoliate your feet. Perhaps the best and most educational experience is the EpicQuest. This incredible experience takes participants on a three-hour tour through the facility and includes activities such as feeding the animals and helping to prepare healthy meals for them. You'll also go behind the scenes into exclusive areas.
Each attraction is right for a certain age group, so check with SeaQuest before visiting to ensure the best possible day for you and your family.
#11 FORT WORTH MUSEUM OF SCIENCE AND HISTORY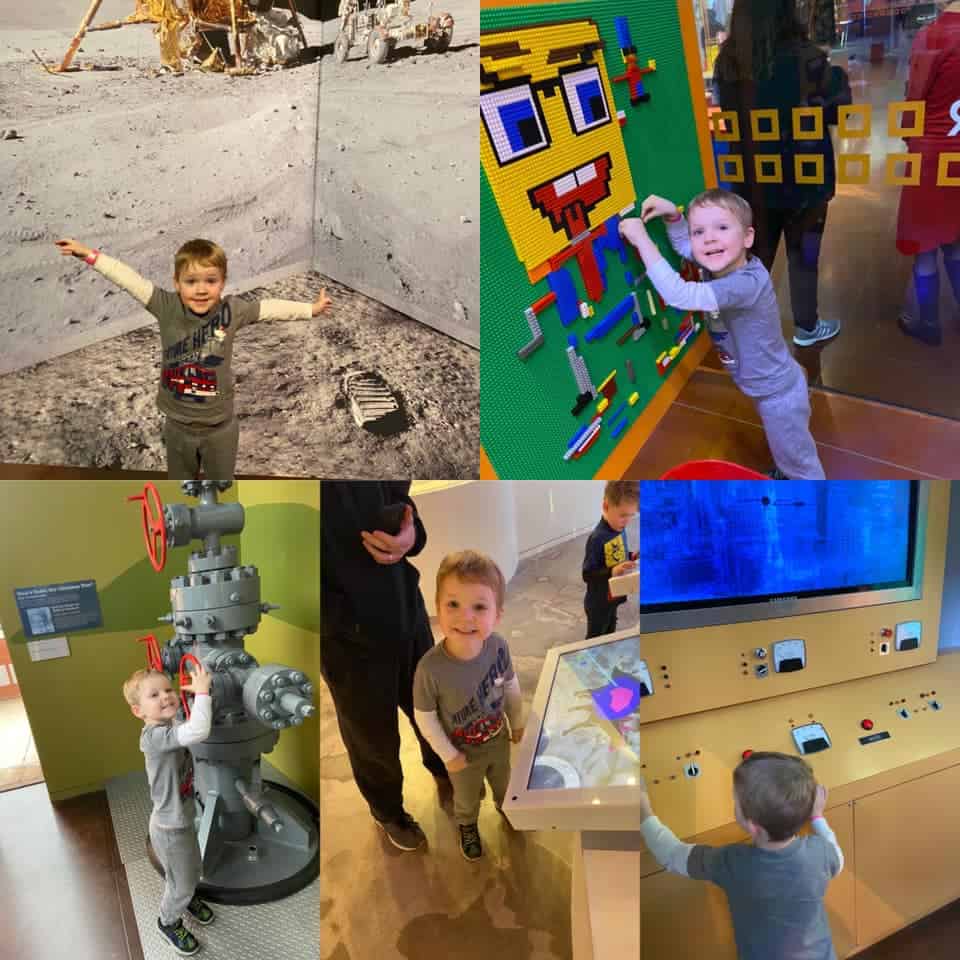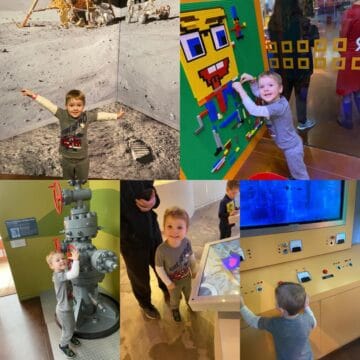 Photo Credit: Becky Beach
Do your children yearn to learn? Check out the Fort Worth Museum of Science and History, where "Learning Never Stops." For creative children, visit the Innovation Studios exhibit, where they can create art and learn about sound and light. Children interested in dinosaurs and huge creatures can see a gigantic model of the State Dinosaur of Texas, Paluxysaurus Jonesi.
They can also participate in the DinoLabs and DinoDig. Younger children up to the age of 8 years old can adventure through the Children's Museum area, which has hands-on activities, including building a train system and role-playing as a doctor, EMT, or nurse, and it encourages educational dramatic play. For a truly moving educational moment, older kids can learn about the history of September 11th, 2001, by visiting the 9/11 exhibit.
The largest artifact in the state of Texas from that day, a beam from World Trade Center I, is also housed here. For children who like to reach for the stars, the Noble Planetarium is a wonderful place to see the galaxy in an enormous domed theater. As with many museums, this facility is closed on Mondays.
#12 CASA MAÑANA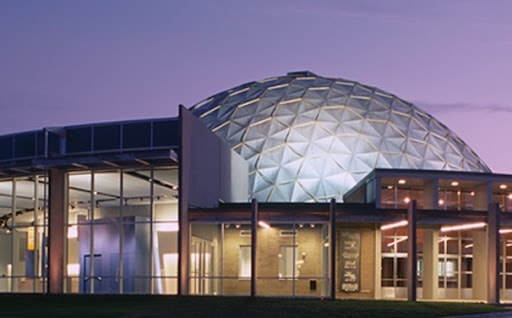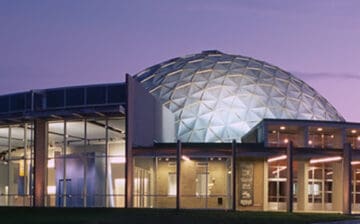 Photo Credit: Casa Mañana Inc
Casa Mañana is a regional theatre in Fort Worth that opened in 1958. Located in the Cultural District, this theatre brings in top Broadway and local talent to put on the most high-quality shows in the metroplex. But Casa isn't just for adults. They feature a Children's Theatre presenting incredibly fantastic shows throughout the school year with morning, afternoon, and evening performances.
Past shows have included The Wizard of Oz, Junie B. Jones, and Dora the Explorer. If your child sees a show and develops a passion for acting and musical theatre, Casa also offers their School for Musical Theatre for students in grades 3 and up throughout the year as well as a summer camp.
The most successful high school students can audition for the Apprentice Program which includes intensive training through classes and a full professional production on the Main Stage each summer. Scholarships are available.
#13 FOSSIL RIM WILDLIFE CENTER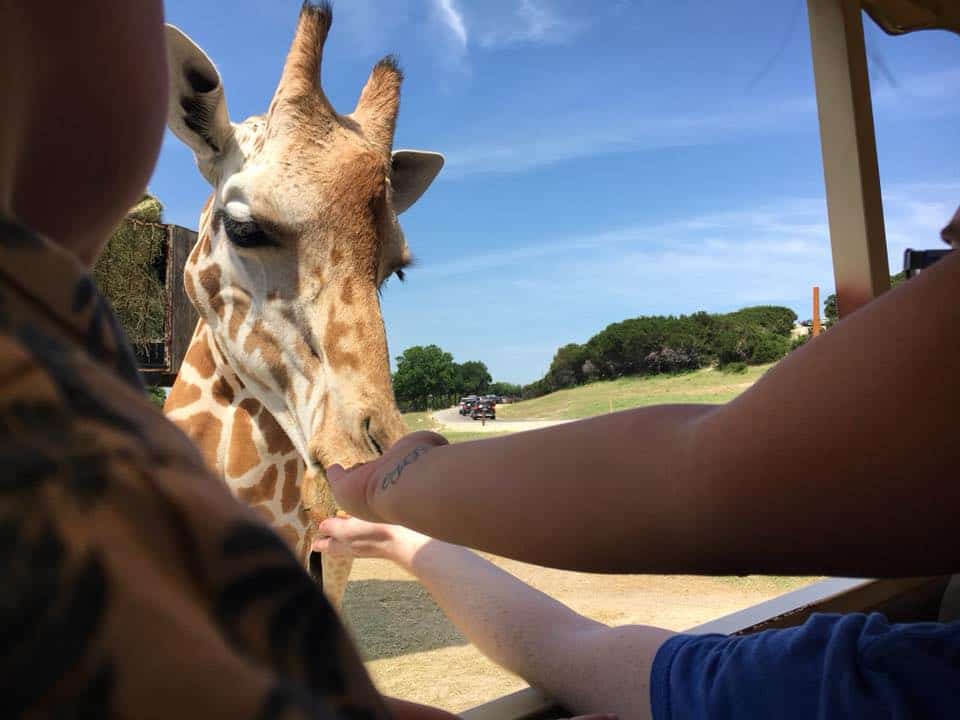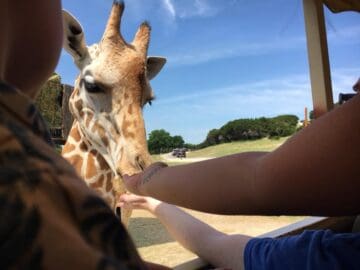 Photo Credit: Becky Beach
We've named a few ways to get up close and personal with animals throughout the area. However, one of the most extraordinary experiences is Fossil Rim located just south of Fort Worth in Glen Rose. This self-guided drive-through safari is magical and a must-do for children who love creatures. There are a whopping 54 species of animals at the park! Upon your arrival, you'll be handed a bag with treats for the animals.
Begin your drive through the vast landscape and encounter Grevy's zebras, giraffes, and ostriches. You can actually roll down your windows and feed them by hand! The animals are quite comfortable with humans and will come right up to your vehicle. Sometimes, they will try to stick their head in, so always keep your hands outside the window. Don't worry about the fierce animals – the Mexican Gray Wolf, cheetah, and a few others are unavailable for feeding.
Public guided tours, workshops, day classes, and even overnight experiences are offered if your child wants to dig deeper into the world of animals. Currently, self-guided tickets must be purchased in advance online and vary in price based on age. Children 2 and under are free.
More Kid-Friendly Destinations in DFW?
Whether you're looking to experience an educational museum, take in a show, or swim in a huge water park, there are plenty of ways to adventure around the Dallas-Fort Worth metroplex. Which activity from our list of Top 13 Best Kid-Friendly Destinations in DFW is your favorite way to spend the day with your children and family?
Have you been to any of these kid-friendly activities in DFW? Let us know in the comments.
Related Posts:
Pin to Pinterest:
Pin to Pinterest so other moms can find out about these kid-friendly destinations in DFW.