Scavenging for seashells has been a classic beach day activity for generations. Whether you're taking a family vacation or live in a beach town, seashell hunting is a fun activity for the whole family. This article also contains free printables on seashell activities for kids. The free seashell printables can be found at the bottom of the article.
This is a guest post by Karlie Kramer. Take it away, Karlie!
It's essential to be safe and responsible when collecting seashells. Shelling is a fun beach activity—and an excellent opportunity to teach your kids about marine life and sustainability. Keep reading for my tips on how to scavenge for seashells like a pro.
---
Related Posts:
---
Know the different types of shells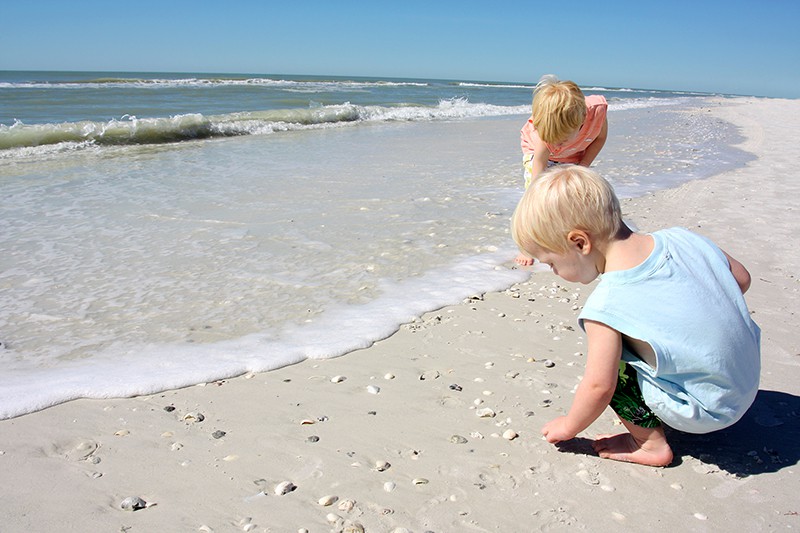 For the most part, the seashells you pick up on the beach come from mollusks, which are invertebrates that have internal or external shells. A majority of shells are from either Bivalvia or Gastropoda mollusks.
Bivalvia, or bivalves, are mollusks with two hinged shells, are usually shaped like a clam, and can snap the two halves of the shell together to protect itself. Gastropoda, or gastropods, are typically single-shelled, spiral-shaped, and can retreat inside the shell for self-protection.
To help your child learn about different types of seashells, try downloading this seashell identification flashcard printable for a fun way to educate them about marine life.
Bring the right gear to the beach
Seashell collecting is a wonderful activity for the whole family because it is active, engaging, and budget-friendly. The only true essential for collection is a sense of curiosity, but bringing some tools along can help a great deal.
Water shoes:

protect your child's feet from broken shell fragments with water shoes. Flip flops and sandals are alternative options if water shoes are not available.

Polarized sunglasses

: Protecting your child's eyes from the sun is vital for their health, and a pair of polarized lenses can help them spot shells more straightforward while reducing glare from the water.

Sunscreen:

If you're going to the beach, it's always important to be wearing sunscreen—even if it's not sunny outside. Instill good sun protection habits in your kids from a young age by ensuring they are wearing the proper SPF protection while at the beach.

Scavenger hunt checklist

: Help your child learn about the shells they are collecting with this fun checklist!

Click here to download

.
Tips for seashell collecting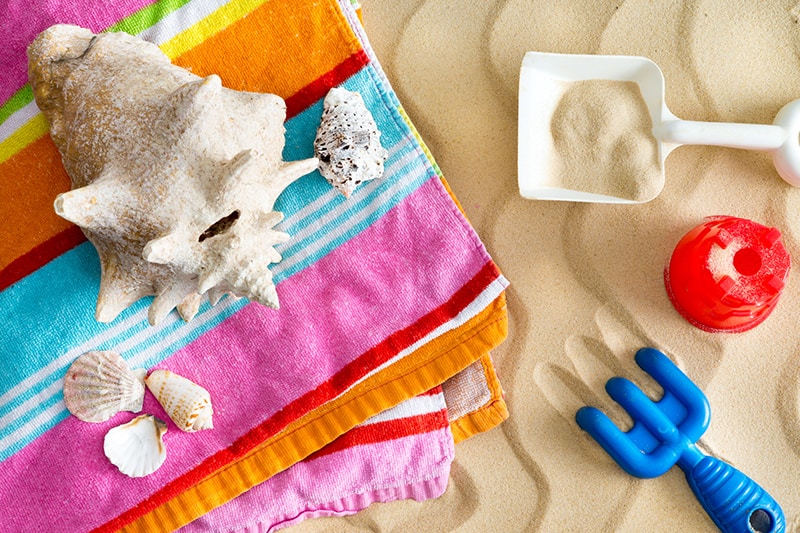 To have the best luck shelling, you'll want to keep these tips in mind:
Check places you wouldn't expect

: Sometimes, the best shells can be found in unexpected places, like under a boulder or inside a hollow log.

Look in wet sand:

Wet sand usually has shells that have been washed to shore more recently, so try searching below the wrack line to find the most vibrant shells.

Start early:

If you can, try going before sunrise so you can watch the sunrise while your child is hunting for shells. They will likely have the first pick of the shells they want to collect, and you'll lock down a spot before big crowds of tourists arrive.
Now that you know how to scavenge for seashells like a pro, it's time to hit the beach. Be sure to bring along the seashell printables available for download below, and don't forget essentials like sunscreen and water shoes so the whole family can have fun (and be safe) while hunting for shells.
Free Seashell Activity Printables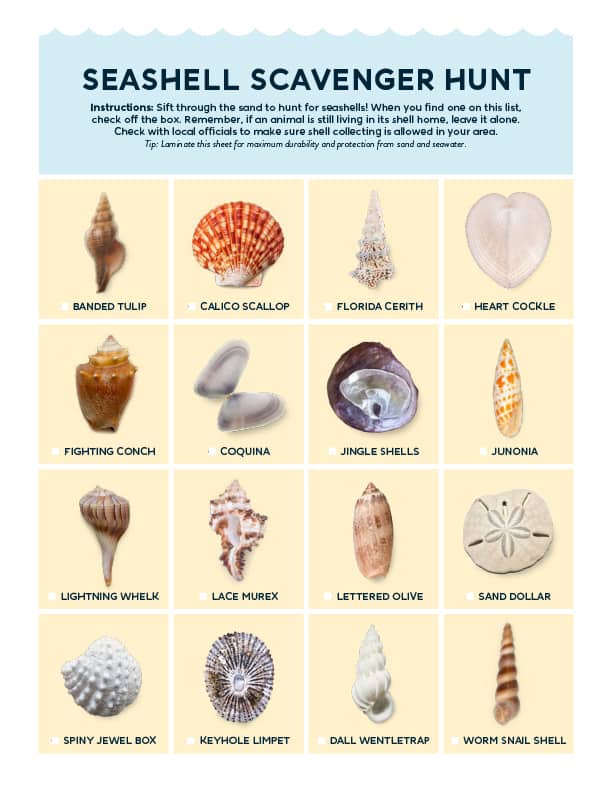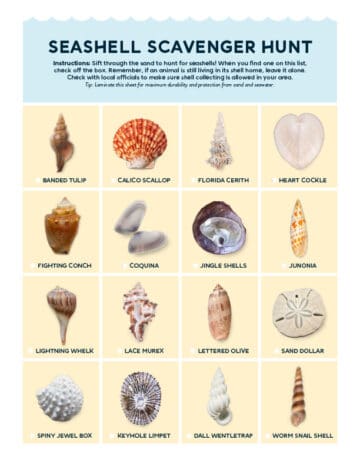 Click here to download the seashell scavenger hunt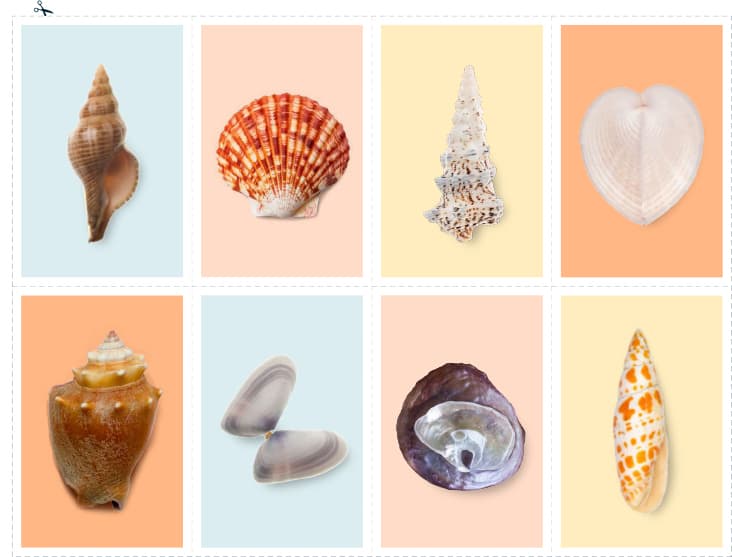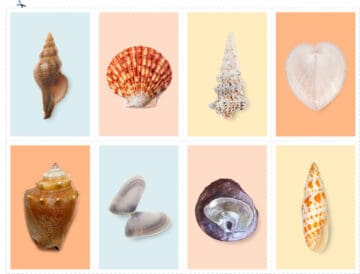 Click here to download the seashell identification flashcards
More Seashell Activities for Kids?
As you can see there are several seashell activities that kids can do at the beach. If you have more ideas, then please let us know in the comments. Have you tried any of these tips?
About the Author:
Coming soon!
Related Posts:
Pin to Pinterest:
Pin to Pinterest so other moms can find out about these seashell activities for kids too.