Living while eating the ketogenic (or keto for short) diet isn't always easy, but you get used to it. I have lost more than 50 pounds on the diet, ahem, I mean lifestyle change.
Update 3/26/2019: I have lost 10 more lbs on keto! Check out these Keto Meal Plans that are sent to your inbox every week.

Yes, keto should be considered a lifestyle change because if you think of it as a diet, then it will be short-term for you. Here at Mom Beach, taking care of yourself is vital to being successful in business and in life.
So, here is my keto journey that I can't wait to share with you all.
In The Past
It has been 3 years and I have kept off 50 pounds now by using the keto diet. To be honest, I have been off and on the diet so I have not lost as much weight as I would have liked. I still have more to lose to get to my goal weight, however.
---
Related Posts:
---
What Is Keto?
Don't ask me how it works. I'm not dietician! Instead, I have quickly googled up a nice article from Web MD for you. I rather spend time talking about what keto has personally done for me. What I do know is that you have to eat under 50 carbs a day to stay in keto mode.
"Ketosis is a normal metabolic process, something your body does to keep working. When it doesn't have enough carbohydrates from food for your cells to burn for energy, it burns fat instead. As part of this process, it makes ketones."
– Web MD
When I don't eat any carbs, then my body is burning all the fat around my hips and butt quite nicely. That's a great motivator to stay on point with keto.
What I Don't Eat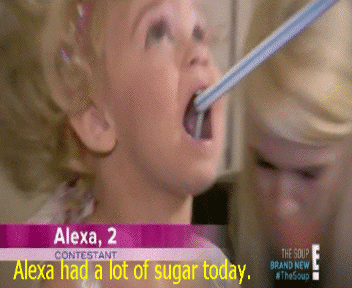 When I go out to eat, I don't have any trouble because I omit certain foods on my list. I think to myself, "this is how I eat now", so rarely will divert.
Bread
Starchy vegetables like carrots, beans and potatoes
Pasta
Sweets. Minimal sugar-free is OK
Fruits
I can eat anything else so keeping on keto is a snap after I have been doing it this long.
What I Can Eat On Keto
The foods I can eat are abundant and I get a chance to be creative with my meals. I love to search for carb-free meals on Pinterest and on the net.
My family is also benefiting from the healthy food choices that I'm providing them.
Homemade Keto Meals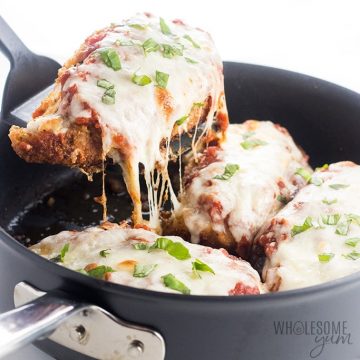 Some easy keto-friendly meals I prepare are:
Various salads
Fajitas with no tortillas
Now, I can't cook everyday because I work a full time job so sometimes order take out.
Keto Fast Food Meals
When eating take out at a burger joint, you need to omit the bun. I love ordering a "protein style" at In-and-Out Burger to keep on keto. This is a delicious burger patty wrapped in lettuce instead of between their squishy home-made bread.
Other meals at popular fast-food places that I order are:
Freebird Salad with no beans and either chicken or steak at Freebirds
Cheese steak or chicken with no hoagie bun at Texadelphia.
Pizza with no crust at any pizza place. I scrape off the toppings!
Beef and Vegetable Teryaki with no sauce at Pei Wei.
Some Skinnilicious offerings at the Cheesecake Factory
Steak and broccoli at Chilis
So when a friend wants to eat out with you, then don't fret. There are choices everywhere! You only need your creativity.
With kids around with their sugary snacks, it can get difficult to stay in keto. You need your own keto toolkit to have on hand.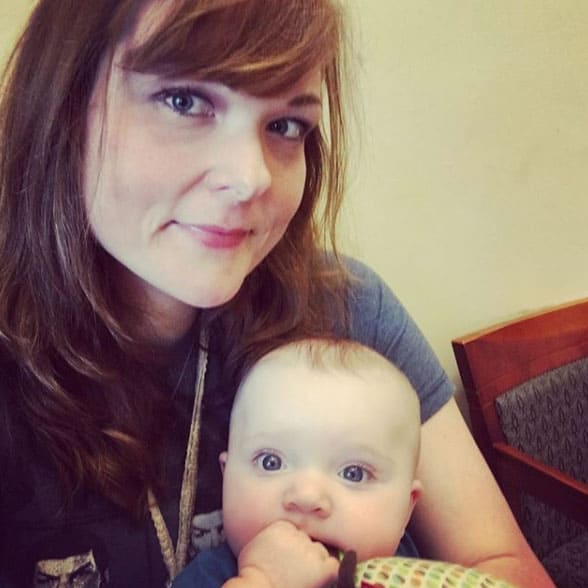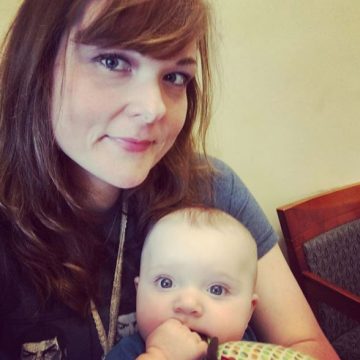 My Keto Snack Toolkit
A failure to plan is a plan for failure so you must be prepared with keo-friendly snacks.
My favorites are:
Celery sticks with natural peanut butter and semi-sweet chocolate pieces
Sargento low-calorie mozerella sticks
Pepperoni that is microwaved for a minute when I am craving something crunchy
Ham and turkey roll up with the Sargento cheese tucked inside
Beef jerky with low sugar. Always read the packaging
Bulletproof coffee that has heavy-whipping cream and grass-fed butter instead of creamer
Almonds and other nuts
Keto-friendly dark chocolate almonds. Yes, they exist!
Parmesean cheese baked in the oven for 10 minutes. It tastes like a Cheezit!
Stash some of these snacks at your office too so you don't fall for "breakroom busters" like a post-Halloween candy bowl.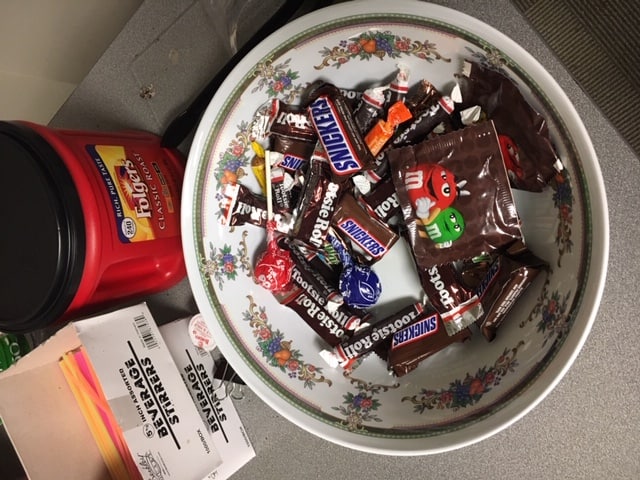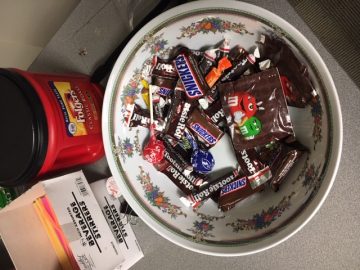 How Do I know I'm In Keto?
You have to test yourself with keto strips conducted in a similiar to a pregnancy test. It takes a week to get into full ketosis, so you must be patient.
Make sure not to weigh yourself every day because your water weight will fluctuate up to ten pounds.
When I am in keto, my mind feels clearer and I don't crave any sweets. It is the magic of being in complete keto harmony!
How Do I Feel?
In keto, not only am I not craving sweets but I have more energy. It's crazy but its true. You would think that eating carbs would make you feel energetic enough to burn them off.
Since I work a full time job, I get little to no exercise every day. I started to take the time to walk during lunch but the weather has been so cold in Texas lately and we had tons of rain.
Still, I manage to keep losing weight and keeping off what I had lost. That's a great feeling!
Losing weight would make anyone feel happy as well. However, I do get grouchy if I don't get my sugar-free gummy bears.
Not meaning to be crude here, but I need to address the difference in bowel movements when on Keto. You will have constipation quite frequently.
It is something that I hate while being on keto. To help me "go", I will eat the sugar-free gummy bears and fiber gummies daily.
How Do I Track Carbs?
I use the MyFitnessPal app to track everything that I eat. It tells me how many carbs I have eaten that day, how much protein and how much fat. I tend to want 20% or less carbs each day so I stay below 50 carbs, tracking in 20 on good days.
Do I Ever Get the Keto Flu?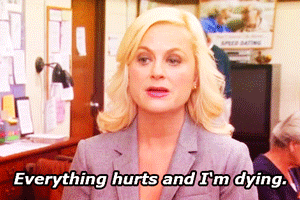 Personally, I have never experienced the keto flu or carb flu as some call it. The keto flu is explained as having flu-like symptoms when you are first getting into keto. You can read more about the keto flu here.
Do I Still Need To Exercise?
It is important to get in 30 minutes to 1 hour of exercise each and every day but I don't. Like I said, I work a full time job with an hour for a break at lunchtime. I will walk during that time or run errands such as buying groceries.
When you are so busy, it can be tough to get in your 30 minutes of quality exercise. I had invested in a Bowflex Tread Climber and found that it helps me get in way more exercise than I had been. It takes half the time the burn the same amount of calories!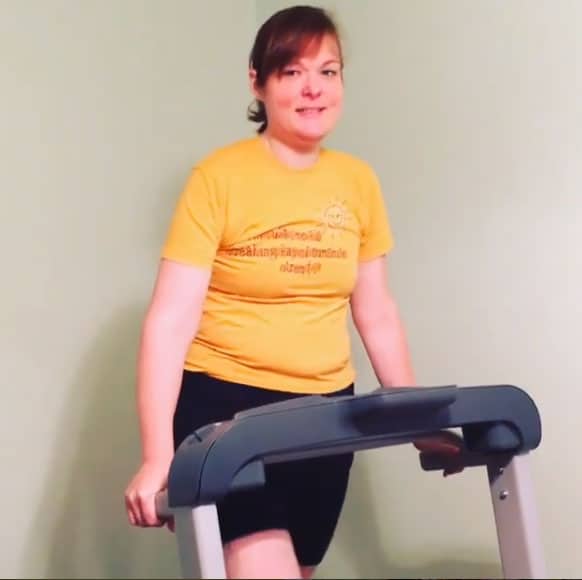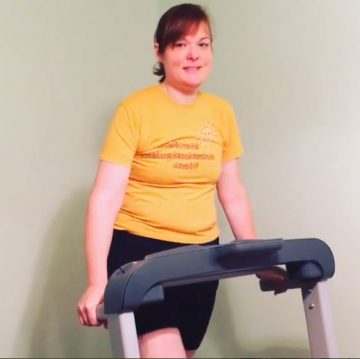 Exercise can be achieved with the treadclimber at night or during the day. The machine is quite quiet so I don't wake my husband either!

The Keto Conclusion
Keto has been my blessing for consistant and long-term weight loss. I highly recommend everyone try keto to see if it will work for you. Contact your healthcare provider before trying any diet or taking any supplement, as I am not a health expert by any means.
Check out Healthful Pursuit's Keto Meal Plans that are sent to your inbox every week.
Best of luck to you and your health journey,
Beck
Related Posts:
Pin to Pinterest:
Pin to Pinterest so others can learn about the keto diet too!