We live in a digital world, and these days it is easier to acquire an online option for check cashing. A lot of options have been laid down by the availability of the Internet so people can cash checks whenever and wherever they deem fit. Here is a list of the best check cashing apps on the net!
11 Instant Online Check Cashing Options to Use
A couple of websites have made use of various jobs online without investment just to enlarge income. This, in turn, leads to situations where instant online check cashing options are needed. I like to cash checks through different formats as I am a huge fan of big income.
With the different sources of income you have, you must cash checks. There will be a need for you to invest and start making money from it as soon as possible.
Most people have the mentality that checks are longer in use. When your income is from various sources, you begin to set a check laying around.
An instant online check cashing service makes it possible for you to immediately access your money quickly the moment you get a payment by check.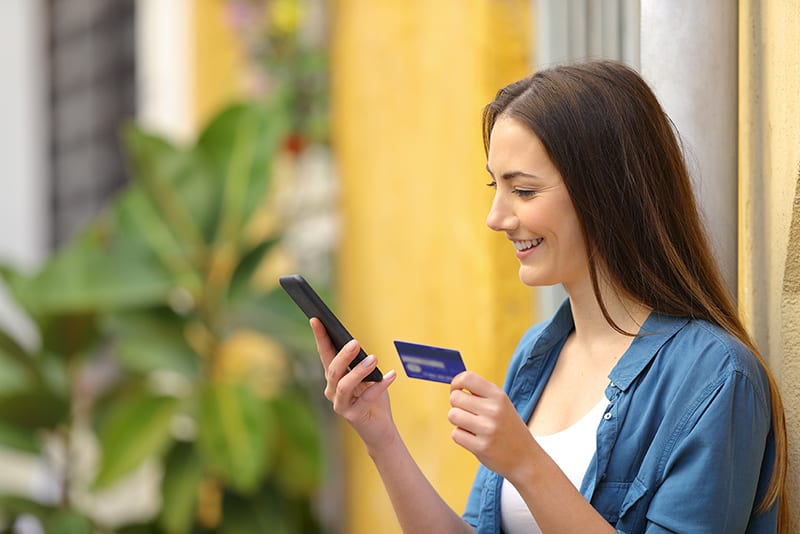 Using an instant online check cashing service tends to be a more convenient and faster method to acquire funds without having to go to a check-cashing store or a bank.
There are a huge number of online check cashing options to use when there is a need for you to cash personal checks by yourself. Personal capital is a good way to track your cash flows as it helps to monitor your net worth and also reflect your bank account balance on your different sources of income. Personal capital can be used to check if deposits have been posted or not.
---
Related Posts:
---
Can I cash a check online?
Technology has evolved and a lot of changes have helped to better human experiences and also played to our advantage. One of which is the introduction of the smartphone.
The process of cashing and depositing checks online has become swift and fast with the introduction of smartphones.
Apps have been made downloadable to enable you cash checks instantly. The need to link your bank account info with most of these apps is required by a lot of these instant check cashing online services.
You may be required to write an "online deposit only" (ODO) underneath. Also, a picture of both the back and front of the check you wish to cash will be required to be uploaded to the app. Get your phone or any other phone with a good camera quality to take the pictures.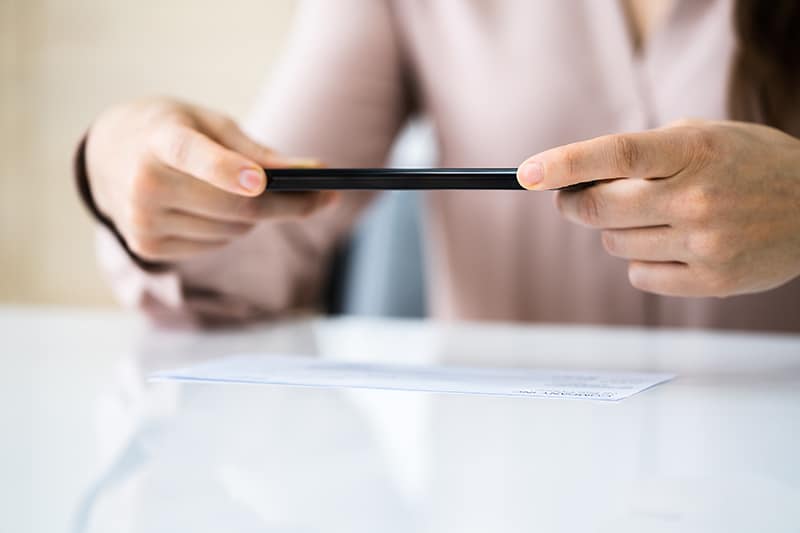 How does the online check clearing process work?
When you have successfully taken a clear photo, the check will be submitted for approval. When the money is cleared, it will be deposited into the account linked to it, possibly a prepaid card, your bank account among others. In the case of your account not being linked, all you have to do is send your funds to your account or wherever you want it sent to.
Sometimes, it is required that a paper receipt of your check be kept safely for up to 14days or the time it will take for the transaction to be completed and confirmed. After the confirmation, the paper version will need to be shredded to avoid any issues like financial breaching.
A lot of banks across the United States provide instant check cashing online services. Before you consider opening a cash checking account you just first confirm if the bank possesses such features. If the bank has such features and you have an account with them, you will be able to use the online checking cashing services.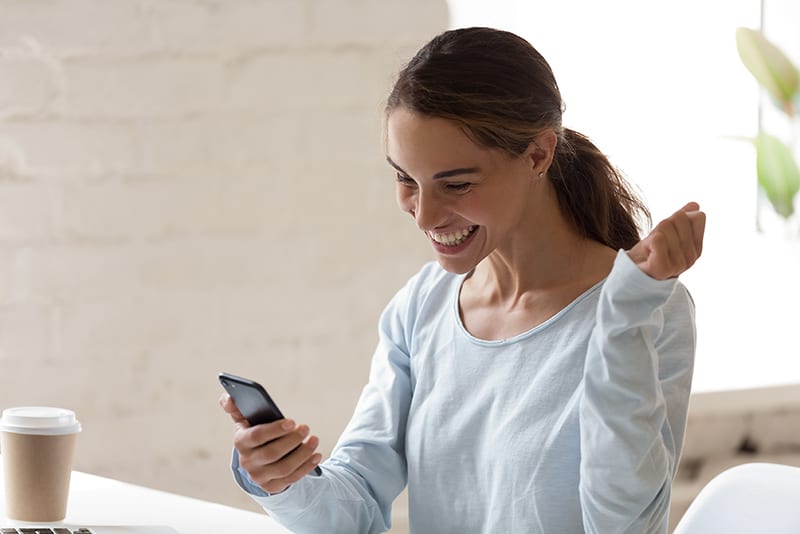 How to Cash a Check Online
Cashing a check online simply requires you to have a mobile phone ready at your disposal along with a few mobile apps. Be sure your phone has a good camera quality as it will be used to scan your checks immediately.
There are various online check cashing services you can try out, some of which are either independent or large institutions. Most of the online check cashing services grant both online and in-person check cashing.
We take a look at how the process of cashing checks works with routing numbers. Listed below are several large banks routing numbers:
US Bank Routing Number
Wells Fargo Routing Number
Chase Bank Routing Number
List of Check Cashing Online Services to Use
In the modern-day, cashing a check online should be possible without leaving the confines of your office or home. Some of the lists below are online check cashing apps while others are local banks that you may bear in mind. Nevertheless, you get to save time for yourself by using these online check cashing services because they are very convenient.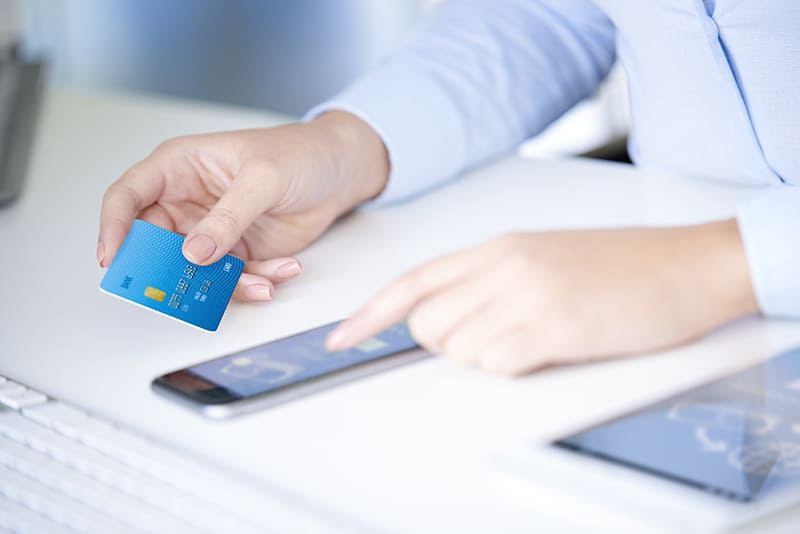 11 instant online check cashing options for you to choose from:
#1 Lodefast check cashing app
Lodefast check cashing app gives you the option of cashing your check with the use of your mobile phone. Also, you can send money to your bank account at any time and from anywhere. It has a 10-days free option and the app charges within the range of 3% to 5% processing fee for each cash checking transaction. This is one of the nicest and user-friendly check cashing apps on the list.
#2 Guaranty Bank
It is very much possible to cash checks online with Guaranty Bank & Trust as this service grants press check cashing services for checks. Whether or not you have an existing account with them, they still have to choose from their various options.
They cash the following checks: payroll checks tax refunds, government-issued checks, travelers' checks, insurance checks, money orders, and cashier's checks. The maximum value of your check must not exceed $5,000.
A fee of 1.5% of the check amount is assigned to the account holders while 2.5% is assigned to those without a bank account. Non-account holders are charged a personal check amount of 3.5% while account holders are charged 3%.
#3 Bank of Internet USA
This app enables you to use the check cashing online service and also deposit the cash into your checking or savings account. It is available on the App Store and Google Play store.
Once you have downloaded the app, you can easily upload either to a money market or a bank account the back and the front pictures of your check. Using this service is free. You will be required to open an account with the bank before you can use this service.
#4 IngoMoney app
Personal cashing of cheques online is one of the good things about this app. The First Century Bank, N.A. gave provision for it.
Cashing payroll checks is best suited for it.
Once you have this app, make sure you have it linked to either a prepaid card to which your cash can be sent to once it has been cleared or a PayPal account or a bank account. Any type of check can be cashed or cleared using this app.
Also, you can be allowed to divide your cash amount, buy a gift card from Amazon and also fund a lot of diverse accounts. To all those checks with a pre-printed signature either from a government-issued check or payroll, a standard fee of 2% is charged by this app on them.
Except for a check that has a minimum fee of 5% on it, this app has a 5% charge on every other check. Once your cash had been approved, the free option of this app grants account owners access to their cash in ten days. The only problem with this app is that only Android users have access to it as it is only available on the Google Play store.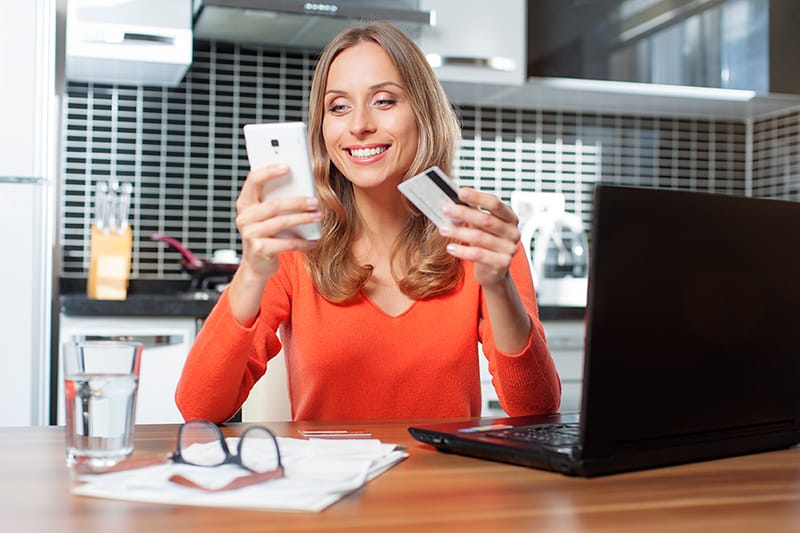 #5 Boost Mobile Wallet
Through your wallet, you can gain access to your funds whenever you want and also deposit checks on the Boost Mobile Wallet Prepaid MasterCard. You can also take a picture of the front and the back of the check with your mobile phone.
You can use the app's financial services to settle bullets of 3,500 or more around the world. You also have the option of sending cash to other Boost Mobile app users. With a qualifying deposit, every month the app charges $1.95.
#6 Check Cashing store app
You can reload your prepaid card or deposit checks to your bank account directly by using the Check Cashing store app. You can also upload a picture of the front and the back of your check to the app.
Ones your photo has been uploaded and your check approved, you will get a notification from the app. The app does not disclose the fee which it charges to the public, rather you can contact them to inquire.
#7 Waleteros mobile banking app
Waleteros mobile banking app is a good way to cash checks to transfer funds to the Waleteros prepaid visa so that the payment of bills can be facilitated. Once the clients sign up they receive virtual cards.
Note that credit check is not required rather users are offered a prepaid debit card. There is no fee charged for getting the card or signing up on the app. Maintenance fees are not charged on their "pay per user plan".
Some other fees may be attached like check deposits fees, card replacement fees, and PIN purchases fees. If you wish to avoid maintenance fees every month or overdrafts, this app is the best for such.
#8 PayPal mobile app
Through their mobile app, this well-known payment giant makes it possible for you to cash a check online. You can download their mobile app on both Google Play Store and App Store. This is a great check cashing app!
If you wish to make an instant check deposit online, click on "My Account" on the PayPal app, take a couple of pictures of the front and the back of your check. There are no fees charged on the app as the service is free.
Note that it takes two to three working days to process transactions and each day you are limited to $1,000. This app is known for cashing checks and can also come in handy when you need other transfer services.
#9 Large national banks
Large national banks are also an instant online check cashing service popularly known for the lowest cost options. Over time, a large number of large banks have granted individuals the chance to cash a check online instantly.
With the change in generation and demographic, banks need to cater and be tech-savvy. Instantly cashing a check online is exclusive only to current account holders which is the major problem of the large banks. We take a look at a couple of the large, national banks that approve instant deposits:
Chase Bank: When it comes to computer savvy or being skilled in IT, Chase bank is one of the best. If you wish to access your cash the next business day, all you need to do is make a fund deposit before 11 p.m EST. Delay might arise in some cases due to the check not being uploaded properly into the system.
Sign up for Chase Bank now for a reward!
Others include:
US Bank
Bank of America
Wells Fargo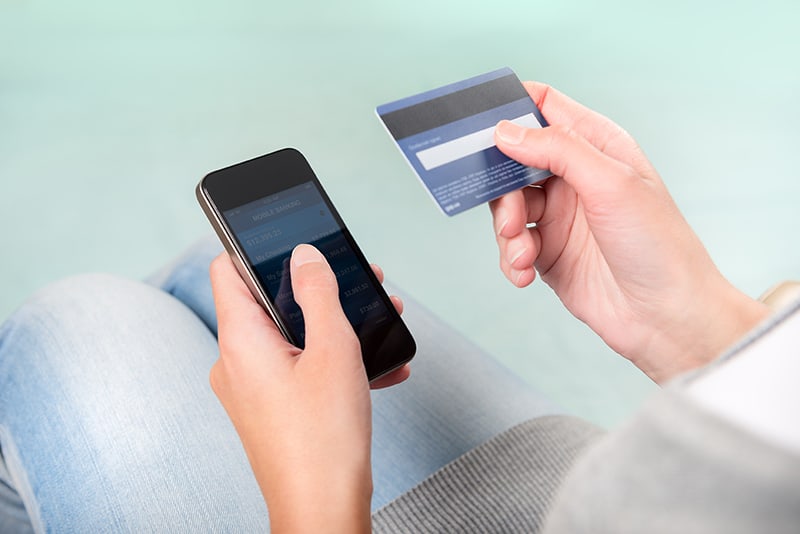 #10 Brink's Money Prepaid
To use the Brink's Prepaid MasterCard app to cash a check, you will need to make use of the same technology as Ingo Money to capture the mobile image. Once the app has been downloaded promptly follow the direction to cash your check.
It helps you transfer cash to friends and family or move cash from a savings account or into it. For information on the Brink's Prepaid MasterCard fees attached to different plans (the monthly plan, pay as you go plan and preferred plan), you have to check the schedule. This one of the mazing check cashing apps on the list.
#11 ACE Mobile Loads
This mobile app helps you send cash straight into an ACE Elite Prepaid Debit Card from your cash. Using the same technology as Ingo Money, click on the "Deposit Check Funds" icon on your ACE Elite Mobile Loads App and comply with the directions to upload a photo of your check taken with your phone.
The fees are similar to that of Ingo Money, and within 10 days you can get your cash for free provided they approve your check.
---
Related Posts:
---
Pin to Pinterest so other moms find out about check cashing apps!