Celebrating one's 18th birthday is an incredible feat as someone will be moving to adulthood. It can be costly, but it can cost less if done right by coming up with 18th birthday ideas on a budget. The secret is making smart choices when planning the birthday, from invitations and gifts to food and décor. Since the 18th birthday is an important milestone in one's life, individuals want to make it as eventful as possible and celebrate in style. This article discusses 18th birthday ideas on a budget to consider without stretching resources.
18th birthday planning tips
Before considering birthday ideas on a budget, let's look at how to plan an 18th birthday on a budget. Here are some tips to help in planning.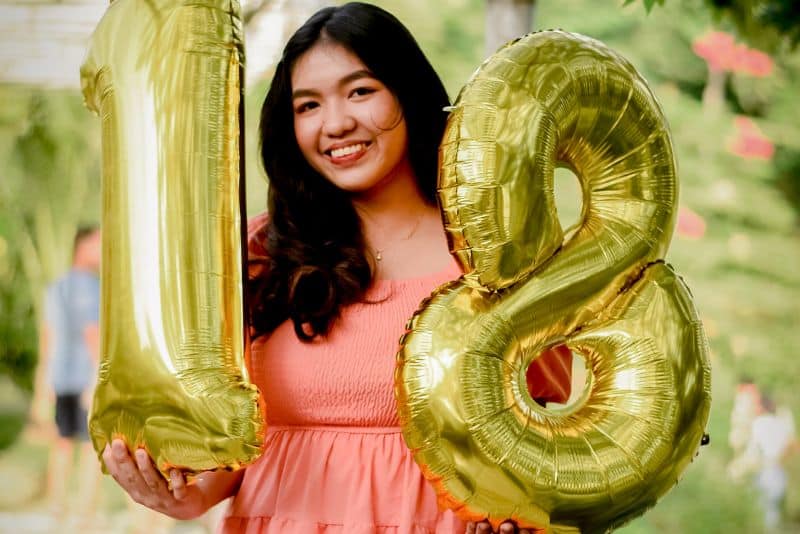 Create a budget and start saving
One of the best ways to have a fantastic 18th birthday is by creating a budget ahead and saving early before the date. This way, one has adequate cash to cover all expenses without worrying about exceeding a given limit.
Event planning can be tedious, and for big parties, it is vital to ask for help from friends and family. No one can do it by themselves. Seek help with setting up, decorations, catering, and cleaning after the party. This way, family and friends can pitch in and spread the cost among many individuals.
The other way to succeed in having unique 18th birthday ideas on a budget is to pick a less expensive venue. For instance, if the party is to happen in a restaurant, it is vital to consider less costly locations or even have the party at a public park or home.
If the part involves having activities, it is vital to consider free activities such as playing games, visiting the park, hiking, or any other activity. This way, it will be possible to save on costs incurred by paying for swimming or visiting a fun park.
Another way to avoid the hassle of cooking and catering services is to ask guests to bring their favorite food to share. If the party is in a public space or a backyard, each guest can contribute a dessert, dish, or drink, and guests will sample the different flavors and foods available. This is a fantastic way of cutting the food budget.
---
Related Posts:
Guide to Best Places To Exchange Your Unused Gift Cards For Cash
8 Best Storage Ideas for Small Spaces on a Budget!
35+ Amazing Dollar Store Gift Ideas for Any Occasion in 2023
---
18th birthday ideas on a budget
#1 Go hiking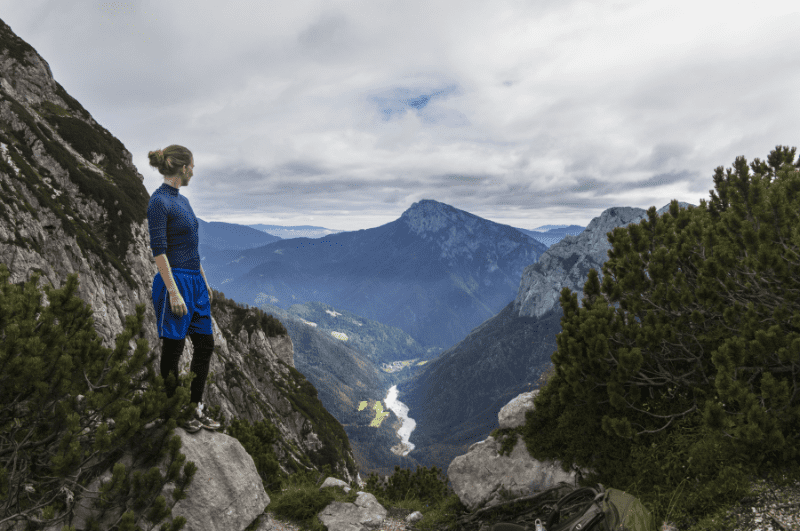 Going hiking is among the top 18th birthday ideas on a budget for those who enjoy outdoor activities. One can consider a place like a mountain or a lake to go and have fun. It will be a great way to spend time with friends and explore nature.
#2 Scavenger hunt
A scavenger hunt is among the most popular 18th birthday ideas on a budget, and there are many ways to do it. For example, one can get printable scavenger hunt hints from Etsy and find a great price, such as a gift certificate or scratch tickets to everybody's favorite restaurant.
As a result, this can amp up competitiveness and motivate everybody to be involved. This idea can be combined with other 18th-birthday ideas on a budget.
#3 Camping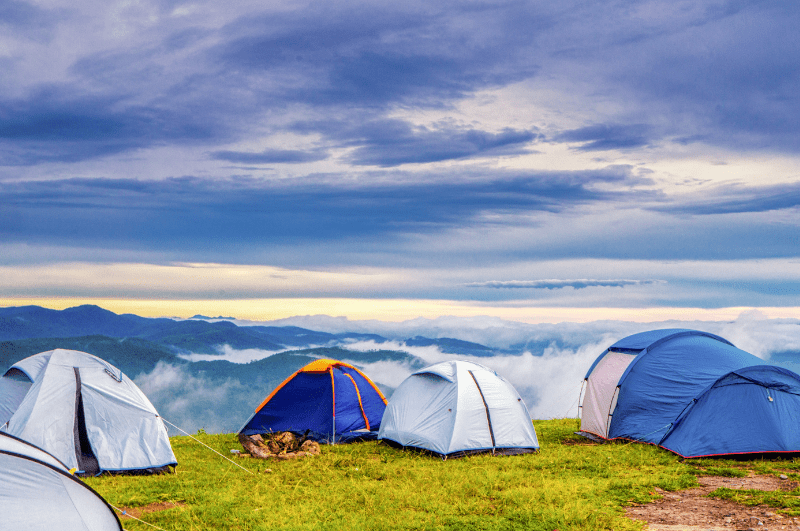 For lovers of outdoor activities, camping can be a great way to spend one's 18th birthday. A camping excursion can be done alongside another activity like hiking. During the day, a hike of the trails like a mountain or lake to enjoy the scenery can work before settling down later to camp, pitch tents, and light a campfire to prepare meals.


Check out this camping cookware set on Amazon!
#4 Plan a picnic
There are luxury picnic companies that can set up everything, and one can invite friends and family to their 18th birthday-themed picnic. This is among the more unique 18th birthday ideas on a budget and an excellent way to celebrate with friends.
Guests can be given foods such as hot dogs, hamburgers, potato salad, juice, soda, chips, and devilled eggs. Other activities such as football, volleyball, or other games can be included. Ensure there is music to keep guests entertained as they enjoy the activities.


Check out this picnic set on Amazon!
#5 Ice skating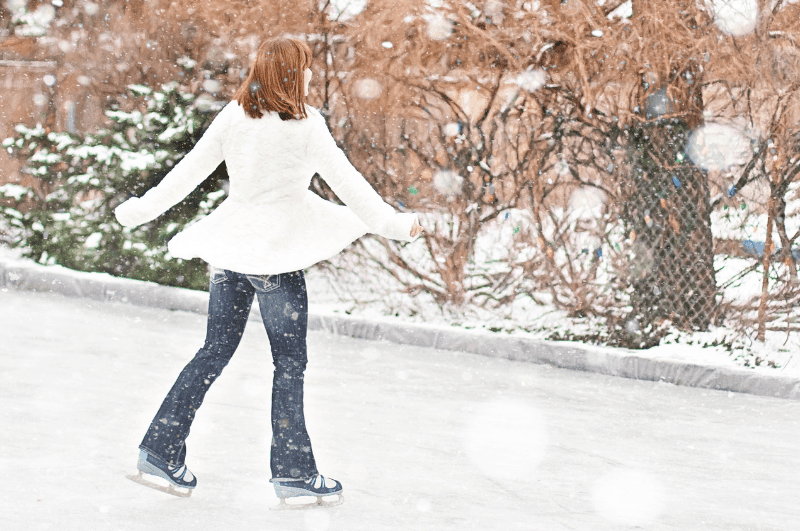 To commemorate turning 18:
Organize a group outing to a nearby ice skating arena.

Before the party starts, give visitors their party goodies, such as gloves, scarves, and helmets, to help them prepare for the chilly conditions on the rink.

After the exercise, grab a warm drink at a nearby coffee shop or put up a hot chocolate station at the house with marshmallows, chocolate syrup, and whipped cream.

Clubbing
Considering 18 is the recommended age to enter most clubs, clubbing with friends can be a fantastic thing to celebrate the milestone. So get dressed and head out with friends for a night of dancing at a club to celebrate. Additionally, after the night of clubbing, friends can spend over for a sleepover, serve them snacks like nachos, frozen pizza, and ice cream, and cut the birthday cake.


Check out these beautiful ice skates on Amazon!
#6 Movie night
Another exciting way to celebrate your 18th birthday is having a movie night with friends. Spend the night at home and watch a movie with friends or head out to a cinema to enjoy a movie. If the movie night is happening at home, pick some of the latest movies and watch them.

Check out this 10 movies DVD comedy set on Amazon!
#7 Consider a road trip
Going for a weekend road trip is among the 18th birthday ideas on a budget to consider. It doesn't have to be something big. However, planning is necessary. Create a budget for the same before embarking on the trip. Invite friends or family to tag along to make it exciting and memorable. If a big city is nearby, organize a road trip and enjoy activities in the city for some time.
#8 Hosting a video game party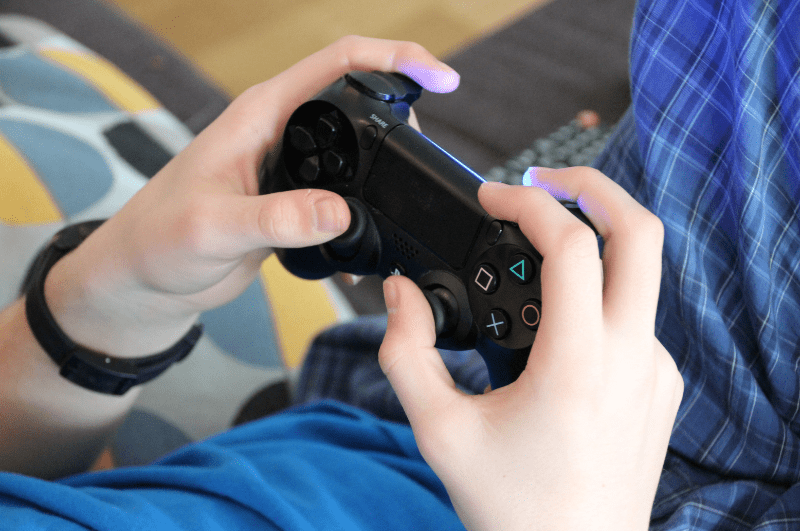 This is an excellent idea for lovers of video games that only costs a little. It can be a new video game or an old school for fun. Organize a video game marathon and have something like a prize to compete for with friends. Always ensure snacks and a birthday cake for friends to enjoy after gaming.


Get this Nintendo Switch console on Amazon!
#9 Try a mystery room or escape room
Consider an escape room with a group of friends. Try to solve a riddle as quickly as possible with friends before time runs out, and then follow that up with some cake and snacks. Thus, they are perfect for big and small parties and are a lot of fun.
#10 Consider learning a new skill
For creative individuals, this is among the 18th birthday ideas on a budget to consider. Invite friends to learn a new skill or idea, like an art class. Try some jewelry-making or pottery classes. If there is interest in cooking the 18th birthday can be spent learning some new recipes. Besides celebrating a milestone, it will be a good way of learning something new.
#11 Karaoke night
Karaoke night can be a great way to spend a birthday. Although it is common in a bar, one can organize a karaoke night at home for their birthday. Alternatively, invite friends and visit a local bar and have fun with friends. To be done at home, all one needs is a karaoke microphone, a laptop, and a disco ball light for ambiance. Karaoke videos can then be set from YouTube videos, and the fun begins.

Get this Karaoke Set on Amazon!
#12 Ride ATVs
Riding ATVs is among the unique 18th birthday ideas on a budget that one can have fun through with family and friends. Individuals spend time outdoors and enjoy the fresh air as they have fun. Everybody will love it; it is a fantastic idea that only a few people will consider when celebrating their birthday. Therefore this is a unique way of celebrating the 18th birthday.

Get this affordable ATV off Amazon now!
#13 Have an 18th birthday theme party
Another affordable way to celebrate one's 18th birthday is by planning a party theme and inviting friends for a fun night. Some of the 18th birthday party theme ideas include a disco party, Gatsby theme, casino night, black tie party, '80s theme, slumber party, bohemian party, and tropical party.
All these great ideas can make good memories for Instagram photos as well. Decorations are available on Etsy and Amazon or get creative through DIY.


Get these 70s Disco party decorations from Amazon!
#14 Have a spa day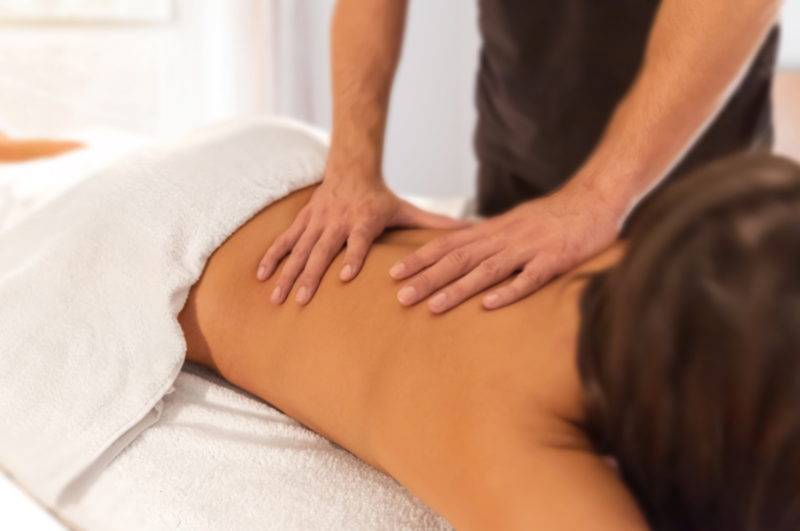 A traditional way to celebrate one's birthday with friends is through a birthday party. Invite friends to a spa for facials, massages, and manicures. Besides, the spa has an at-home spa day; they do each other's nails, do some facials, and watch movies. Even if the budget is tight, there are still some fantastic ways to treat oneself during the 18th birthday.


Get this spa gift set on Amazon!
#15 Go bowling
Bowling is another exciting activity one can enjoy with friends during the 18th birthday. At the bowling alley, the management can be informed that someone has a birthday and see if there is something special for visitors, such as song dedications. With this activity, there will be other things like music, food, and a lot of fun.
#16 Have a pool party
If the birthday falls during the summer, among the best 18th birthday ideas on a budget is holding a pool party. It is an easy-to-go activity for those whose birthdays fall during the summer. Interestingly, it can also be excellent for those with indoor pools or near ones they can rent out. The fun takes care of itself with this plan, and there's little to plan for.
#17 Hotel party
This is a fantastic idea similar to the road trip idea mentioned before. However, with this, one can organize to have fun within their town. Organize a get-together within the city and invite friends to contribute the cost of a suite or room at a nice hotel within the area.
People can have dinner at the hotel restaurant and then return to the suite. Engage in other activities during the night, like watching movies or even hitting the swimming pool or spa. This is one of the low-key but perfect 18th birthday ideas on a budget one can have.
#18 Visit an amusement park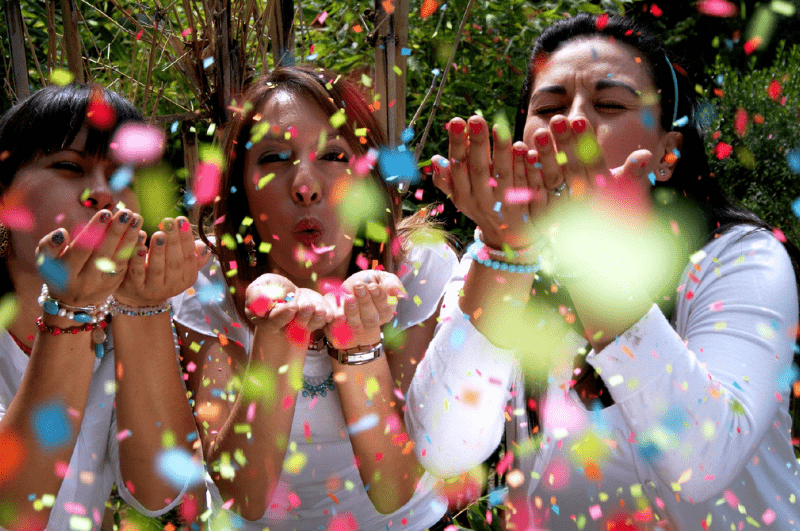 Visiting an amusement park can be another fantastic way to celebrate one's 18th birthday. Although legally, someone is turning an adult on the 18th birthday. So it will be a perfect opportunity to be a kid for one last time. Disney World and Disneyland are among the most popular alternatives, but they can be pricey.
So instead, consider going to an amusement park nearby or even going to a waterpark. Most theme parks have party planning services to make birthday planning easier.
#19 Wine tasting
Wine tasting at local wineries is an adventure one can undertake during the 18th birthday. Invite loved ones and friends and visit local wineries to learn about wine tasting as you take tasty wines. Also, another way to celebrate the 18th birthday is by visiting various locations in the town and sampling different cuisines and desserts. It is a fantastic way to fill the night and experience your favorite treats.
Gift ideas for 18th birthday
After organizing a budget, one may get the opportunity to get a gift on their 18th birthday. Here are some fantastic 18th birthday gift ideas to consider:
Jewellery: Most people love jewelry, and for the 18th birthday, what could be better? For instance, a high-quality watch or bracelet with an engraving is ideal.

Get this 18th birthday necklace from Amazon!
Cash: money is an amazing option if one is still determining what they want or a birthday gift. With cash, someone can buy anything they want.
Gift card: Getting a gift card for someone can be excellent because one can go on a shopping spree and get anything one wants.
More Unique 18th Birthday Ideas on a Budget?
As you can see, there are several unique birthday ideas for 18 year-year-olds on a budget.
Do you have more ideas? Let us know in the comments.
Related Posts:
Guide to Best Places To Exchange Your Unused Gift Cards For Cash
8 Best Storage Ideas for Small Spaces on a Budget!
35+ Amazing Dollar Store Gift Ideas for Any Occasion in 2023

Pin to Pinterest:
Pin to Pinterest so other moms will find out about these 18th birthday ideas on a budget.