Do you sit and daydream about how your life can be?
Do you like coloring?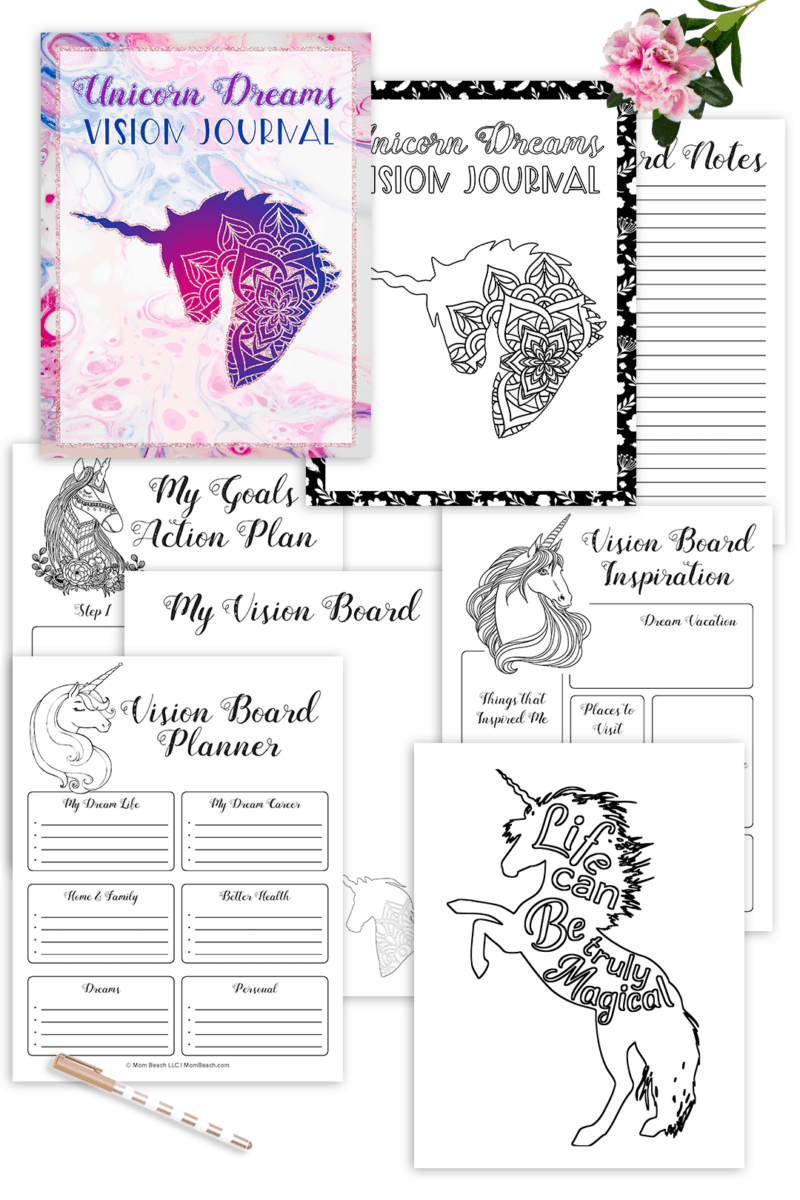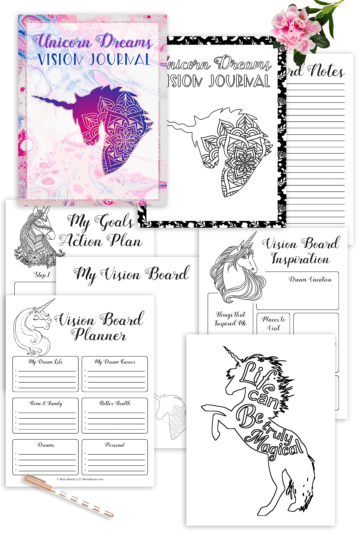 This beautiful Unicorn Dreams Vision Journal can help show you the way to a better life for yourself and your family. You are in charge of your life's direction, after all. This is a colorable vision board journal that sparks your creativity!
Unicorn Dreams Vision Journal
Simply use this journal to design a life that you love!

The Unicorn Dreams Vision Journal features:
2 Vision Boards
3 Notes Pages
3 Color Me Inspirational Quotes Pages
Goals Page
2 Vision Board Inspiration Pages
2 Covers (One colored and one BW)
Vision Board Planner
I'm always using mood and vision boards to see where I want to go in my life.
It is so much fun and motivating for me. I collect pictures from magazines and the internet to paste on my vision boards.
Enjoy this free Unicorn Dreams Vision Journal. Let me know in the comments if it helps you! 🙂
Related Posts:
Pin to Pinterest:
Pin to Pinterest to help others design their dream life too. 🙂