Do you want to get loads of money for your scrap metal or car? Follow these 9 steps in order to avoid being ripped off at a scrap yard and get as much money as you possibly can. If you are searching "scrap yard near me" you have come to the right place. Use our zip code search to help you locate the nearest best paying local scrap yard. It's so easy to find a place to sell scrap metal for me and you!
Use This Zip Code Search to Find a Local Scrap Yard Near You
Enter your zip code to find the closest scrap yard near you. Please enable popups on your browser.
What is a Scrap Yard?
A scrap yard is a place you can get paid money for scrap metal.
Selling scrap metal is a great idea for a side hustle and you can make lots of money. I'm sure you have seen metal on the side of the road.
You could start a business collecting metal and then selling it in order to get out of debt faster.
Where Can I Find Scrap Metal To Sell?
If you need to get more scrap metal, then check out 9 Awesome Places to Find Scrap Metal to Sell!
What Are The Current Scrap Metal Prices?
Click here to view the current prices of scrap metal!
What Are Other Ways Can I Make Money?
Other ways that I earn money from home is by drop shipping ($4k-$10k a month), blogging ($100-$200 a month), paid surveys (up to $1k a month) and other side hustles!
My favorite of all is doing paid surveys when I am waiting in line or watching TV, so I recommend you sign up for Survey Junkie.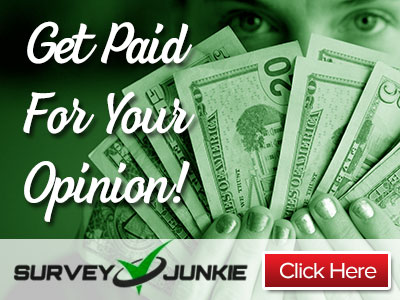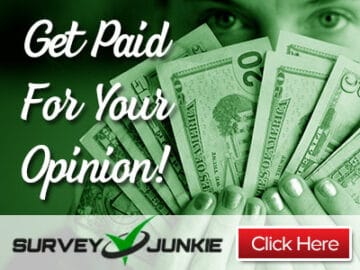 Top 9 Steps to Get the Most Money at a Scrap Yard
I live in a small town nestled between two major interstates. Due to the difficulty of driving older cars out of town on one of these busy interstates, I often see people putting up older cars for sale for about $75 to $100. Friends of mine in grad school have happily purchased these affordable cars, knowing that they'll only need to drive it around our small town for a year or two before taking it to the scrap yard or salvage yard. It turns out, you can usually get your money back if you sell the car as scrap metal.
Selling metal at local scrap yards is actually a profitable side hustle if you know what you're doing. Consumer items like cars can be taken apart, sorted into the different types of metal, and sold as scrap.
Save Your Trash!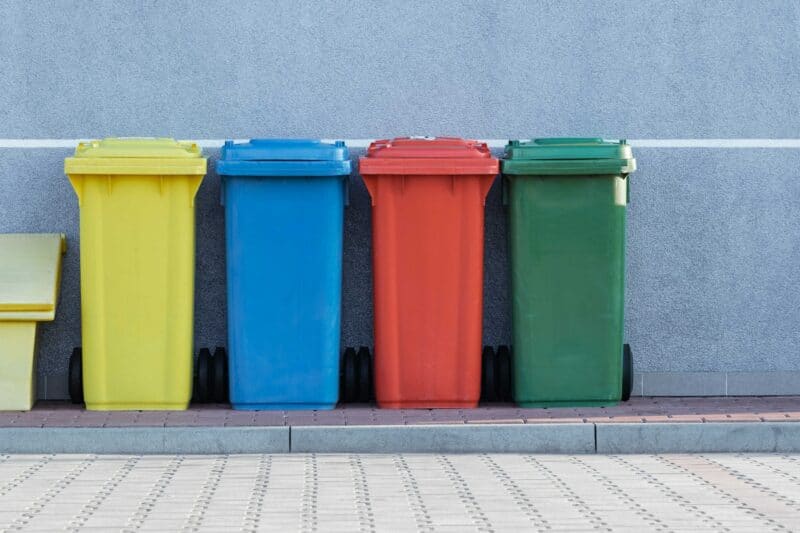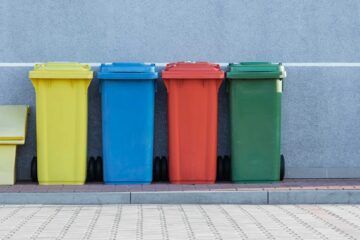 Who knew saving your trash could become an easy side hustle? What good is your 1983 Toyota Corolla doing in your driveway or backyard, anyway? Why keep that old microwave in the garage that no longer works? Take it apart, sort the metal, and take it to the scrap yard!
I moved into a new place two months ago. If I had known then what I now know about how to get the most for your metal at a scrap yard, I would have taken a lot of metal items to a scrap yard near me rather than taking it to the Goodwill.
How to get the most for your metal at a scrap yard can be broken down into 5 main steps. Read on to learn more about each one in detail!
Step 1: Collect items that contain metals – Scrap Yard Near Me
Collecting scrap metal as a side hustle or as a hobby is all about looking for value where other people aren't seeing it. For example, do you have an old broken washer in your basement that you keep saying you need to get rid of? Have you noticed cheap, broken appliances at garage sales? These items are all opportunities to sell scrap metal. You can even scrap old, broken Christmas lights! I never thought I'd have a real use for random strands of Christmas lights that don't work anymore. But if I take them to a scrap yard near me, the copper wiring inside the Christmas lights can be recycled and repurposed.
Disclaimer: Don't take anything unless it is legal to do so! You can't take metal from other people's property, for example.
Don't be afraid to ask people at businesses, local neighborhoods, and yard sales if they have metal or broken appliances you can take. Sometimes people will just be happy to have someone haul it away for free!

Scrap Metal Items To Look For
Electronics

– desktop computer towers, computer or TV monitors

Appliances

(especially non-functioning appliances that contain electric motors) – toasters, refrigerators, dishwashers, microwaves, kitchen range, washers, dryers, AC units, or heaters

Wiring

– electrical wiring, copper wiring, or power cords

The Little Pieces –

screws, nuts, or bolts

Bathroom & Light fixtures

– pipes, faucets, drains, or pieces of metal from light fixtures

Doors

– doorknobs, door handles, or door frames

Vehicles (a.k.a. Things That Move)

– cars, bicycles, boats, or airplane parts

Yard Sale Finds

– Someone else's junk can become your treasure! Find items for almost nothing that you can take apart for the scrap metal.
Now you can definitely sell these items as whole units, but you'll make more money by taking them apart and sorting the metals.
Step 2: Take the items apart – Scrap Yard Near Me
Taking other people's junk and turning it into treasure actually sounds pretty fun. Have you ever wanted to take apart a radio and see how it works? How about an old computer tower? Now you the perfect reason to do so!
Here's the deal with collecting scrap metal: If you want to get the most money back for your efforts, then you'll want to take most items apart. The metals inside of the items listed above will go for higher scrap metal prices if they are sorted and cleaned. In the scrap metal world, "clean" means non-metal materials from been removed from the pieces of scrap metal.
Let's say you have an old refrigerator. You may be able to sell it "as is" for a low price. However, if you take the time to take it apart and sell each separate type of metal, you will get a better quote from a scrap yard. Scrap yards price metal per the pound, so you'll definitely have a lot more to offer by taking items apart and seeing what's really in there.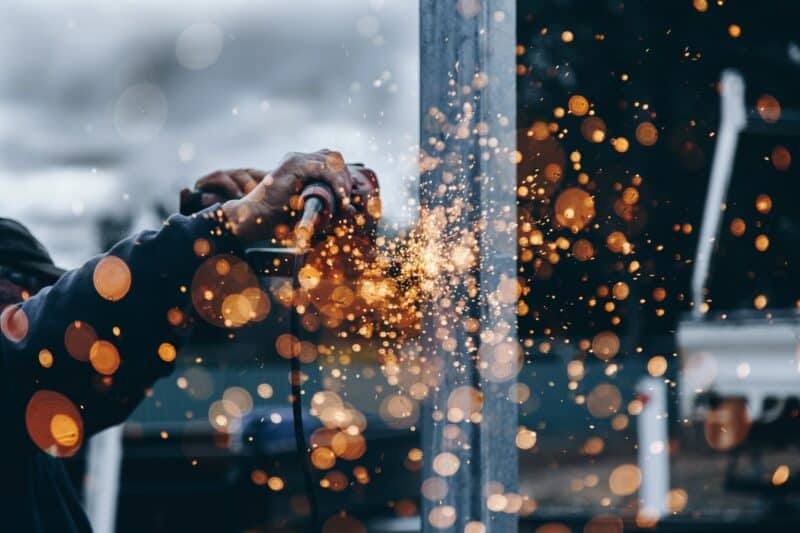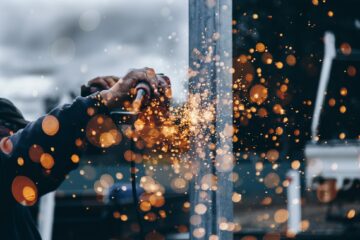 Step 3: Sort and organize the metals by type
This takes us to Step 3: sort, sort, sort, sort! If you're serious about selling scrap metal, then don't ever take your materials to the scrap yard without organizing them first. If you love to organize and you have the OCD to fuel the task, then this is the perfect side hustle for you!
As mentioned in Step 2, you have to take metals apart and organize them to get the best quote at a scrap yard. It's pretty simple. The yards price metal per the pound, so if your metal is organized and isn't mixed in with metals that vary in value or mixed in with non-metal materials, then you'll be able to sell it for a higher price per pound.
Get a Magnet
The first thing you'll need to sort your metal is a magnet. Scrap metal falls into two major types: ferrous (magnetic metal that sells for lower scrap metal prices) and non-ferrous (non-magnetic metals that go for higher prices than the former). Use your magnet to pull ferrous metals away from non-ferrous metals.
Next, you'll need to start organizing your ferrous and non-ferrous metals by the specific type of metals (see the list below). You'll need an organization system to keep everything tidy and separated for hauling it to the scrap yard; you can use boxes and buckets and label them. You want everything to be ready to go as soon as you drive into the scrap yard.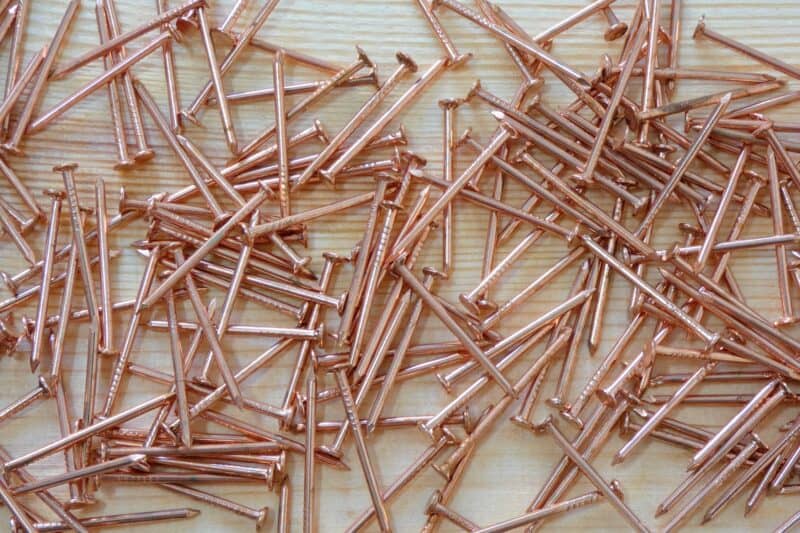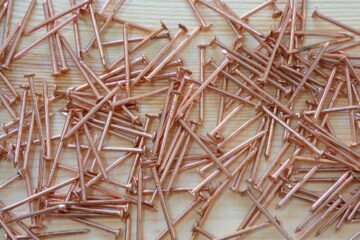 Copper is a non-ferrous metal that is red in color, and it's where most of the money is to be made in selling scrap metal. Copper prices are higher than those for other metals. Remove copper wire from items like Christmas lights, store the copper in its dedicated container, and collect it until you have enough for a big haul. Keep in mind that #1 copper wire is worth more than #2 copper wire. Other places to find copper include pipes, AC parts, electrical wiring, and circuits.
Other Types of Metal
Aluminum

(non-ferrous) is soft and silver or white, and it is the second most valuable metal you can scrap – Find aluminum in cans, bicycles, window frames, roofing material, and motorcycles

Brass

(non-ferrous) is a combination of copper and zinc, and it is heavy. It is red and yellow, but you may find green brass if it has been left outside. – Find brass in faucets, light fixtures, and keys.

Lead

(non-ferrous) is another soft metal, but it's also heavy and it's toxic. Take care if handling lead. – Find lead in pipes

Iron

(ferrous) – Find iron in washing machines, yard furniture, or lawn mowers

Stainless steel

(ferrous but not magnetic) is one of the lower scrap price metals – Find steel in cars and appliances
Lastly, organize each metal into clean versus dirty containers. Remember, clean means that non-metal materials have been removed from the metal. So if you're taking apart Christmas lights, only keep the copper wiring and do not include the light bulb body. High quality metals that are clean will get you a higher quote on the price.
Step 4: Research which scarp yard near you will quote you the best price
Now that your scrap metal is organized, clean, and ready-to-go, don't rush to the closest scrap yard. You want to find the best location with the best prices where you can make the most money for your metal. Call metal yards near you and ask how much they pay for each type of metal you have collected. Don't rush to the biggest metal yard or the ones that offer cash. Take the time to find the right place where you can take home the most money.
Do Some Investigation – Scrap Yard Near Me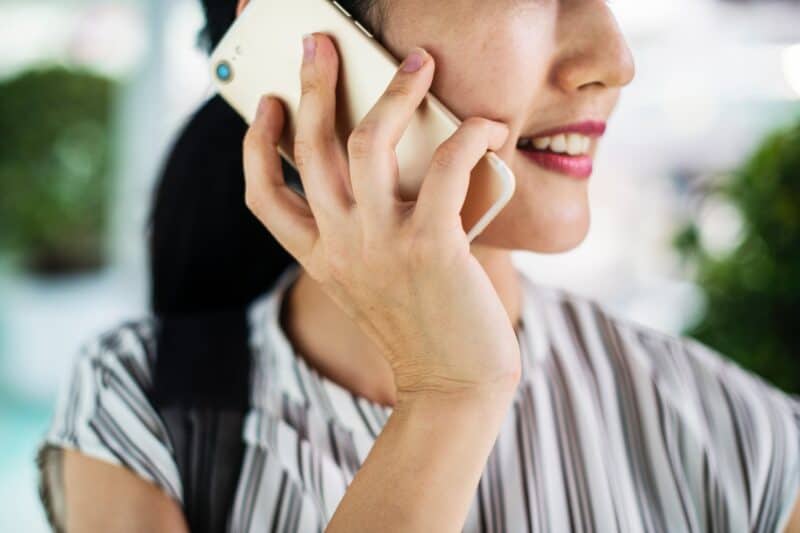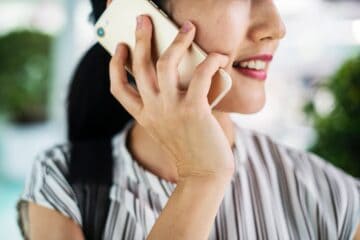 Investigate exactly what type of metals you have on hand and how much they are worth on the market before going to a scrap yard. Metals are priced per the pound, and prices vary all the time depending on the current demand for each metal and your geographic location.
Most scrap yards will give you a better price for bigger loads of metal and for cleaner metals. Keep this mind, because it might be worth it to wait until you have collected enough metal for a big haul.
Before arriving, make sure you have your ID on you, as most scrap yards will check for it. For safety purposes, always have a phone and a first-aid kit handy. Dress smart and wear gloves, boots, and long sleeves and pants to protect your body from pieces of metal.
Step 5: Save a history of the scrap metal you have sold, and start developing good working relationships with local scrap metal yards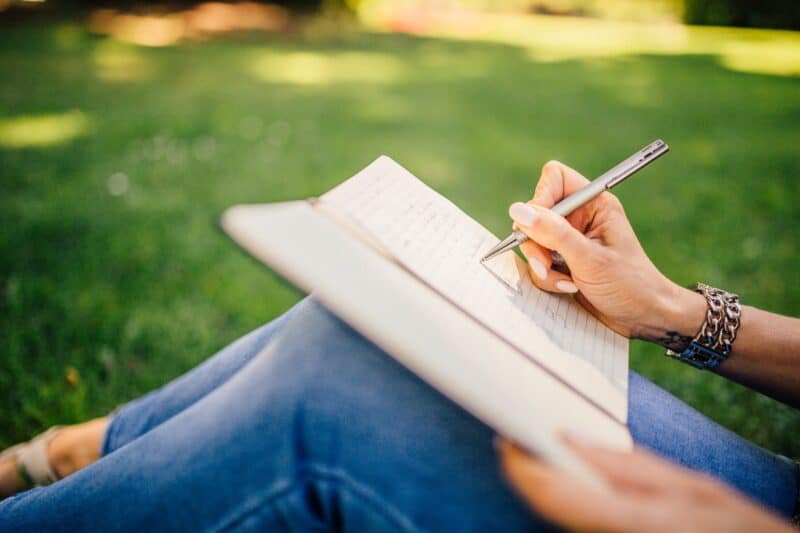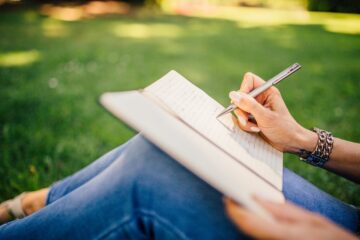 If selling scrap metal is the side hustle for you, then your best bet moving forward is to start developing good working relationships with the local scrap metal yards near you. Once you have a relationship in place, the metal yards are more likely to quote you better prices for your collected metals. If you become known for always bringing in large amounts of separated, clean metals, then you'll be remembered. Keep a paper trail or some form of documentation of your sales. Then you'll have a proven track record for being a valuable seller.
Step 6: Know what your metal is worth!
Don't go to a scrap yard until you know the price of your metal.
Click here to view the current prices of scrap metal!
Step 7: Collect as Much Scrap Metal as Possible
Make sure you bring as much metal as you can possibly find. The more scrap metal you bring a scrapyard, the more money they will pay you.
Step 8: Borrow a Truck
If you don't have enough room to transport all of your scrap metal, then consider borrowing a truck from a friend. You can also get a U-Haul for very cheap as well.
Step 9: Start Your Own Scrap Metal Business
The scrapyard owner I interviewed said they give more money to those scrappers with their own business. It shows that they are serious about scrapping and are taken more seriously by scrap yard owners.
Another benefit of creating your own scrap metal business is that you can write off expenses come tax time to save even more money. You may want to use Legal Zoom to create an LLC with an S Corp. That's what I currently have for my own business, Mom Beach LLC. When I find scrap metal and sell it, I have to keep track of what I make for tax purposes.
If I buy equipment like gloves or a truck, I can write that off as a business expense. I can even write off gas I used while looking for scrap metal as an expense. By the way, to save even more money on gas, then sign up for GetUpside to get cashback on your gas at the pump by scanning your receipt!
If you don't have a scrap metal business, you should really get started immediately.
Use our toolkit to start making more money by starting your business. It gives you a foundation to get started with your own scrap metal business. There is a meaty eBook that walks you through everything you need to create your own business.
There are handy worksheets to brand your business and even bonus logos to use!
Today, get 50% off our Scrap Metal Business Toolkit! Those with businesses make more money when they sell scrap metal!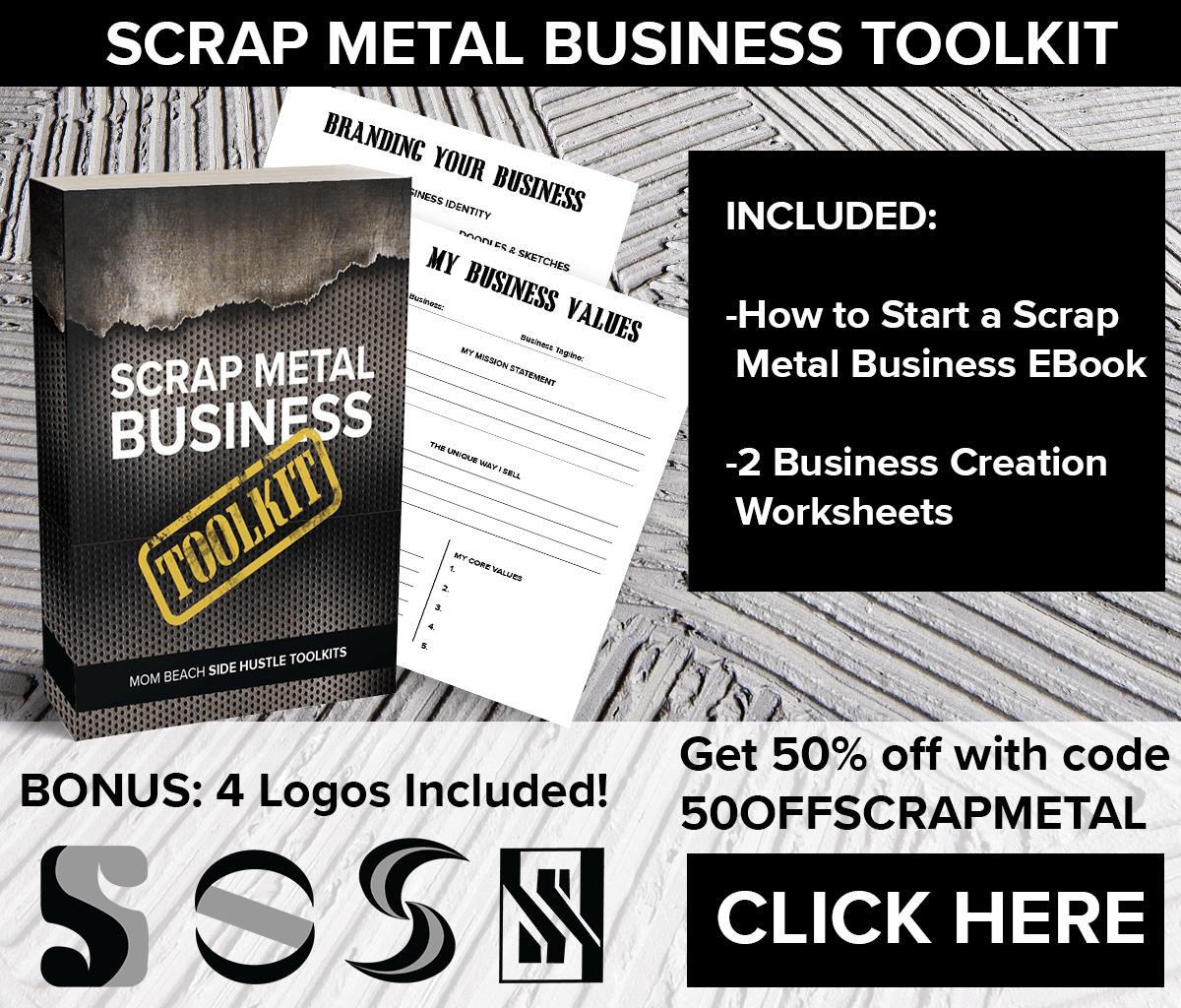 Conclusion: The Low-Down
There it is. The low-down on selling scrap metal at scrap yards near you. Not only is it a good side hustle, but it's also sustainable! Recycling existing metals means materials will be reused, and you can be proud of your metal recycling efforts.

Check out this awesome You Tube video on more Scrap Metal Tips that will help you!
Related Posts:
Pin to Pinterest: