One of the favorite days for workers, other than every holiday, is payday, and for many employees, it's at the end of every week, month, or bi-weekly. Getting paid every two weeks has its pros and cons, including waiting longer for your payment and having two three-paycheck months in a year. But what are these months with 3 paychecks, and what should you do with the extra cash?
Each year, two to four months have five weeks instead of the usual four, which leads to a total of 3 paychecks if you receive your wages bi-weekly. In 2023, these months are April and September or July and December, and with sound financial planning, you can use the extra money to reduce debt, save or make other improvements.
With proper preparation and planning ahead, the impact of additional paychecks will dent your debt and help you achieve money goals faster. Read on for competent financial advice for when you've earned those bonus paychecks this year.
Under Which Salary Payment Schedule Do You Receive a Third Paycheck?
If you're getting a salary paid on a semi-monthly schedule or twice a month, you'll have 24 paychecks, two for every month. But if your pay comes in bi-weekly, fortnightly, or every other weekend, you have extra paydays in 2023. A year has 52 weeks, which means 26 pay periods for employees paid bi-weekly.
For every month with more than four weeks, you'll receive a fifth wage slip, but what are these months for 2023? While the extra paycheck phenomenon also applies to workers who receive their pay each Friday of the week, you can expect three paychecks for these months if;
Your first paycheck in January 2023 was on Friday the 7th

Your first January 2023 paycheck came on Friday the 14th
If your payment schedule follows the first category and is paid each week or fortnightly, your three months are April and September. But if your wage paydays run along with the second example, your bonus paycheck months are July and December. Knowing when these periods are will help you plan and budget for the windfall to get in splendid financial shape for the rest of the year.
---
Related Posts:
---
What Are the Three Paycheck Months In 2023?
Getting three paychecks in one month instead of two when paid bi-weekly is a great incentive to get your finances in order. During the triple paycheck months, you can build up your savings, get ahead on bills or accomplish one or two financial goals. The trick is to treat your budgetary allocations as though you'll still get two regular paychecks for these months.
For this year, if your first paycheck was on Friday the 7th, your three paycheck months are April and September. Specifically, your first April pay date is the 1st, then the 15th, and then the 29th since this month has five weeks. In September, your wages come in on the 2nd, then 26th, and the 30th again due to this month's 5-week duration.
Workers that get their initial year's paycheck on January the 14th have July and December as their three paycheck months. Expect your wages to come in on the week ending July the 1st, 15th, and 29th, making that thrice you'll get paid for that month. December's pay dates include the 2nd, 16th, and 30, seeing as that month has a fifth week beginning on the 26th.
You'll only receive 24 paychecks, two for every one of the 12 months you've worked. If you get paid twice monthly, you'll lose out on these two extra paychecks, as most employers pay on the 15th and the last day. Even when you have an extra paycheck, it's advisable to consider your budget as receiving a lesser amount of income if you want to utilize this windfall better.
In What Ways Can You Make the Most of the Months with Three Paychecks?
You can mark the date you first got paid in January 2023 and then every two weeks after that to find the months with three paychecks. If you want your third paycheck to feel like a bonus, make a budget excluding these two months, as if you're only receiving two standard wage packages.
You'll budget expenditure based on a regular pay schedule that doesn't include the extra two paychecks. If you haven't started budgeting, your three paycheck months is an excellent way to realize the additional cash in your salary account.
An extra paycheck is tempting to squander away, especially if you don't have a plan or when you won't stick to your budget. But if you're diligent, you can bring up the health of your finances and other ways you can maximize the effect of your months with three paychecks, including;
Pausing To Take a Look at Your Financial Situation
Pumping on the brakes is advised, especially if you didn't have a budget or plan regarding what to do with the extra two paychecks this year. It's wise to count your bills and see where they hit, especially if you have significant ones that drain your checking account early.
To eliminate panic spending or overpaying on large bills, budget half of the third paycheck for use this month and the other half for the next one. You'll reduce anxiety while having a backup fund if your monthly bill payments get out of line.
Building an Emergency Savings Fund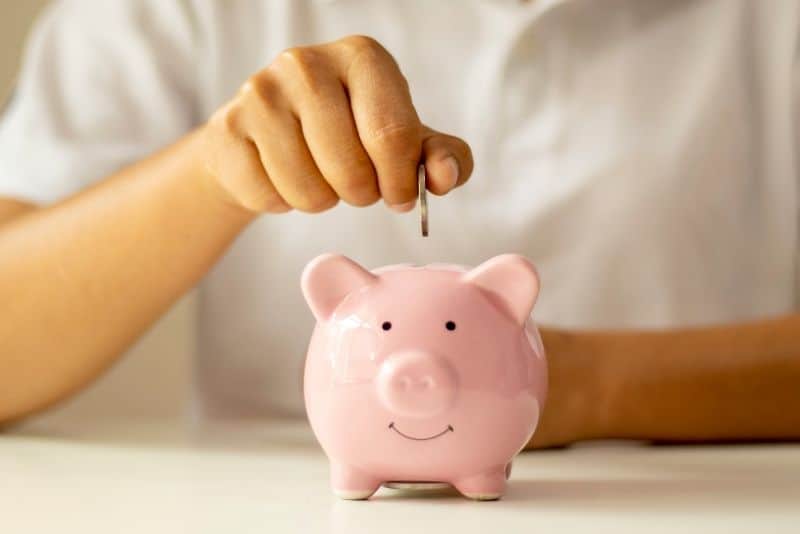 It's wise to save for the unexpected, and experts like Dave Ramsey advise you should have at least nine-months'-worth of income held in case of periods of unemployment. That's a fund that will cover any occurrences such as accidents, medical bills, job loss, life events, or natural disasters.
Your additional payment will go nicely into the beginning if you've not started an emergency savings fund. But it can be tricky to save nine months' worth of income when you're already overloaded with bills and other necessary expenditures. With an extra paycheck on a budget drawn for two, you'll be better positioned to unburden your finances to build on your savings.
Paying down Your Debts
Another excellent use for your extra paycheck in two of this year's months is to clear off some of your debt, starting with a high-interest rate. With these bonus payslips, you can make a bulk payment to offset the balance of your credit card, mortgage, or car loan debts.
The income change you'll take home with the two months with three paychecks means your annual salary remains the same if you use it to pay down debt. Down the road, your bulk one-off payments for high rate and long-term debt work out to save you money in fees and interest.
Contributing To Your Retirement Account
With the extra money from the two months with three paychecks this year, it makes sense to boost your retirement savings or open an account. If you have workplace contributions, you may want to escalate them using the additional funds, such as making a more substantial Individual Retirement Account or IRA payments. I use Fidelity for my IRA because it is easy to use and convenient.
The investment landscape for retirement savings is ripe right now, with the Internal Revenue Service, IRS announcing increased retirement contribution limits for 2023. That means investors who are younger than 50 can contribute up to $6,000 for their IRA or $20,500 towards their 401(k) s.
Prepaying Big Upcoming Bills
If there's a significant and recurring expense, such as a mortgage or insurance payment, you could prepay some or all of it in advance to save yourself the financial hassle. Paying bills in advance can also get you a better rate, and you'll be better off with extra cash in your pocket in the coming months.
By prepaying bills with your extra paychecks for two months of this year, you'll keep your credit score healthy while avoiding lateness fees or penalties. Once or twice yearly on a loan, an additional payment can shave off two to three years of repayments at higher interest rates.
Investing In Yourself or Your Career
It's a good investment when you've invested in yourself, whether training, education, skills upgrade, or other professional development. The couple of extra paychecks you receive this year can go towards paying fees for a self-progression program that'll profit your career in the future.
In the same vein, you can also treat yourself to a much-needed vacation, increasing your productivity. You could also use the extra paychecks to pay for the season's gifts, such as Thanksgiving or Christmas, saving on pre-season pricing.
Making Home or Property Improvements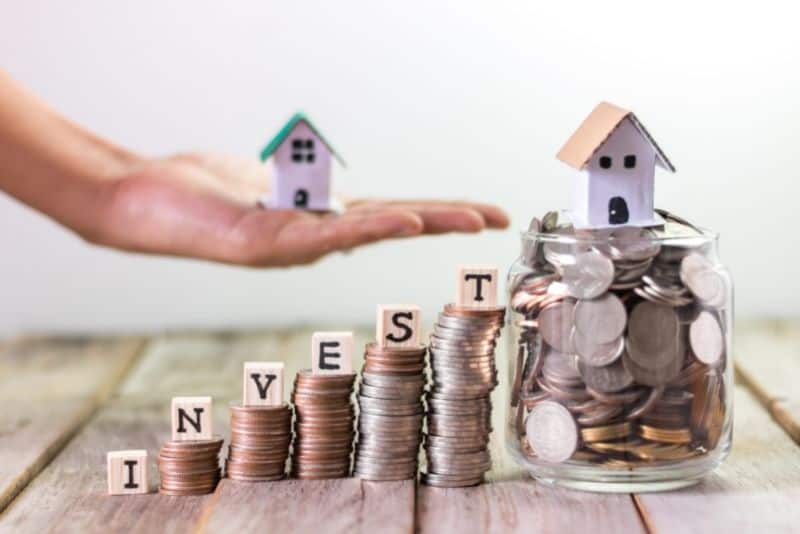 You can use the extra paychecks to make home renovations or improve a part of any asset to increase its value. The additional cash may fund kitchen remodeling, floor or pain renovations, or new appliance purchases.
Updating your home will be an intelligent use of the extra money from months with three paychecks as other than as an investment, you're also improving your standard of living. You can connect a new security system or update your home's compliance with insurance requirements for a better interest rate.
Making Investments in Dividend-Paying Stocks, Commodities, or Crypto
There are methods available for new investors who do not fully understand financial terms like 401k, Roth IRA, Fractional Share, or Robo Investing. The so-called investor babble is what this introductory investing article aims to patiently demystify for the individual looking to save and grow their money.
Your investment options for beginners are easy, comprehensive, and simplistic to comprehend. Other than trading markets for stocks, foreign currency, and cryptocurrencies, you can invest your third paycheck in;
A Roth Individual Retirement Arrangement
It's the ultimate retirement benefit plan that is very unlike other tax deferring programs. This alternative offers the retirement investor tax-free income where the distributions after their maturity are not taxed. These investments are available in Roth IRA accounts that employ Robo advisories, making them very consumer-friendly.
The 401(k) Plan
The 401 K is the investment vehicle that rides on an employer's match, vital to its growth and investment returns. An employee's 401 K account contribution will be matched by their remunerator. Combined with a Robo advisor, these federally regulated retirement investments are easier to manage, maximizing the returns.
Rollover IRAs
A rollover Individual retirement arrangement is created using an employment-sponsored 401 K in the event of vacating from the job. The 401 K savings are rolled over into the IRA when the investor no longer works with the contributing employer but wants to proceed with their basic investing.
What You Shouldn't Do With Your Extra Pay from the Months with 3 Paychecks
Although it involves your personal finance, it's essential to be careful how you spend the extra paycheck you'll receive from months to five weeks. It's an opportunity to improve your financial position, work to raise your credit score, or have some savings in the bank.
While there's no harm in taking a little cash for your enjoyment, ensure that your extra paycheck is used to achieve your financial goals. This third paycheck is more significant for most employees than the other two.
Most deductions, including health insurance premiums, are taken 24 times a year, leaving your two extra paychecks untouched. One thing you shouldn't do is change your W-4 tax withholdings so that you'll receive a more significant boost for that pay period. You can't trick the IRS by adjusting your withholding, but you'll be setting yourself up to owe more at a higher interest rate during the next five-week month.
More Information about Months with 3 Paychecks?
A calendar year can bring two or three extra paycheck months, but it's how you handle the additional pay that will result in achieving your financial goals or not. Aim for the positive impact these funds will have on your situation, whether debts, bills, retirement savings, or another form of self-improvement.
Start by creating a budget or plan before receiving the extra paychecks and have money overwhelming your decision-making. The additional cash can help build an emergency fund, save for future purchases, or beef up your professional skills with a training course. To achieve that, you'll begin by budgeting as though you're only receiving the regular two paychecks instead of three.
Do you have more tips for months with 3 paychecks? Let us know in the comments!
Related Posts:
Pin to Pinterest:
Pin to Pinterest so other moms can find out about what to do with months with 3 paychecks too.