Today, I am so excited to interview the wonderful Mariam Tsaturyan for my Inspiring Mompreneur series. This incredible lawyer turned stay at home mom started her legal business from scratch. Today, she helps others start their businesses legally.
It's extremely important to consider consulting a lawyer when you are starting your own business.
If you are a new blogger, you need to have legal pages like terms and conditions, privacy policy, and a disclaimer. Mariam makes this process extremely easy by offering legal pages for bloggers in her legal shop!
Click here to check out Mariam's legal shop so you can start your business legally!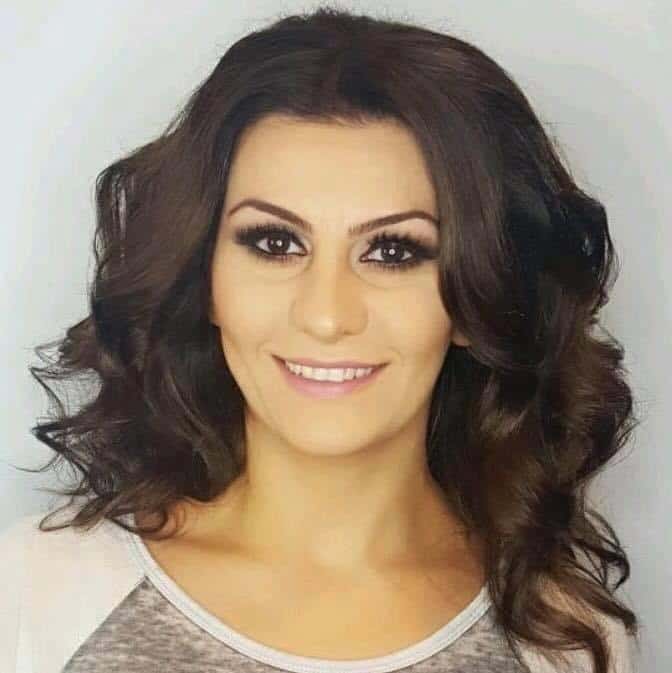 My Interview with Mariam Tsaturyan
Tell me a little bit about yourself.
I am a licensed and practicing attorney, although now I just represent a few clients since I am working from home and raising my son. I was a full-time attorney up until a year and a half ago.
My husband and I have a baby boy, and he was only 2 at the time. We lived in a new state, didn't know anyone, so someone had to take care of him.
Fast forward to now, I have a successful website, at least I think so, I am able to generate sufficient income from it that combined with my husband's income, allows us to lead a comfortable life.
It was definitely a difficult decision to make, but eventually, I closed my law practice and became a stay-at-home mom. Not long after, I realized that I needed to do something, find a hobby because I was not used to being home. So this is how my blog and online presence started.
Fast forward to now, I have a successful website, at least I think so, I am able to generate sufficient income from it that combined with my husband's income, allows us to lead a comfortable life.
I absolutely love what I do, and I am super happy that I get to use my attorney skills to help out other bloggers, entrepreneurs, and small business owners.
---
Related Posts:
---
How would you describe your job?
If I had to describe, I would say an attorney and coach for entrepreneurs and online creatives. That's what I do. I do legal audits, I provide legal policy templates and many other contract templates. I blog about the latest legal news and updates and make sure that my subscribers are compliant and up to date.
How did you get the idea for your blog & business?
Being an attorney, I always talked about some legal tips and updates. However, it wasn't my main focus. I was trying to separate being an attorney from my blog, so originally when I started, my main focus was on email marketing.
I feel very passionate about building email lists, learning about all kinds of different software, and finally the actual marketing part of email marketing. However, something didn't feel right about the whole process, and no matter what I was doing, I couldn't really move my site forward. I was kind of stuck in that limbo state.
I eventually booked a couple of coaching sessions with some wonderful blogging mentors who were successful and were at it much longer than me. One of them suggested that if I wanted to stand out, I had to completely focus on the legal side as a niche because that's where my expertise lies. So that's what I did after a long consideration. As soon as I focused my direction, everything just started falling into place.
Then slowly with time I got to know my core audience, and when I got to know them, I also realized their pain points, their problem, so this helped me come up with my products, which are legal templates, policies, and other helpful materials.

What is one piece of advice you would give to a new entrepreneur?
There are so many important lessons that each and every one of us can teach a beginner. However, to me, one of the most important lessons that I've learned, was that I shouldn't compare my journey, where I am at with others.
Don't compare yourself with others. You can get inspired by their journey and success, but just leave it at that.
This is a quick way to get disappointed, to want that quick win and money. Be patient, and do things at your own pace.
Don't compare yourself with others. You can get inspired by their journey and success, but just leave it at that.
How do you advertise or get the word out about your business?
So far all my advertisements have done organically. It's people who purchased my products and recommend me to others when there is a need. I do use social media such as Facebook and Pinterest, but I mostly rely on others' goodwill toward me.
I also have a network of affiliates who loved my products and now earn commission for sales through their links.
I am thinking of doing some ad campaigns soon to see if I can increase my reach, but that's for the future.
What are your goals for 2020?
I have several goals for 2020 that I intend to do everything in my power to reach. I think first and foremost, it's expanding my legal shop. I have some ideas in mind as to where I want to take it, and it's a great place. So I am working on that now.
I also intend to expand the services I offer to my audience-there might or might not be a membership option sometimes this year. Can't say more on it at this point.
Next, as I already mentioned above, I intend to try my hand at paid advertisements and see if I can increase my reach and my revenue.
Lastly, I think this is the year that I am going to join the 6-figure blogger mark, or at least that's the hope.
What helps you feel inspired?
This is going to sound totally corny, but it's true. My family, my son. I love spending time with him, watching him grow up and form into his own person. I love being home-never thought I'll say it.
I love the work I do because it's essentially a natural extension of being an attorney I a traditional sense. I feel fulfilled and appreciated also. My family and my audience both inspire me to make this work.
What is your best productivity hack?
I don't know if I have one. I am just a freak of nature in the sense that I don't need more than 4 hours of sleep. So I work at nights when my son goes to be until 2 am, then wake up around 6 am and continue working before he wakes up.
Coffee, stretching, and not sleeping much. Those are the things that keep me going for now. But, in a more traditional sense, I love planning things out, maybe a little too much. I'll pencil it in in my planner that I need to play and feed my son. I even have my showers planned.
I love task management tools such as Trello, ClickUP, and Notion. These are my go-to regulars.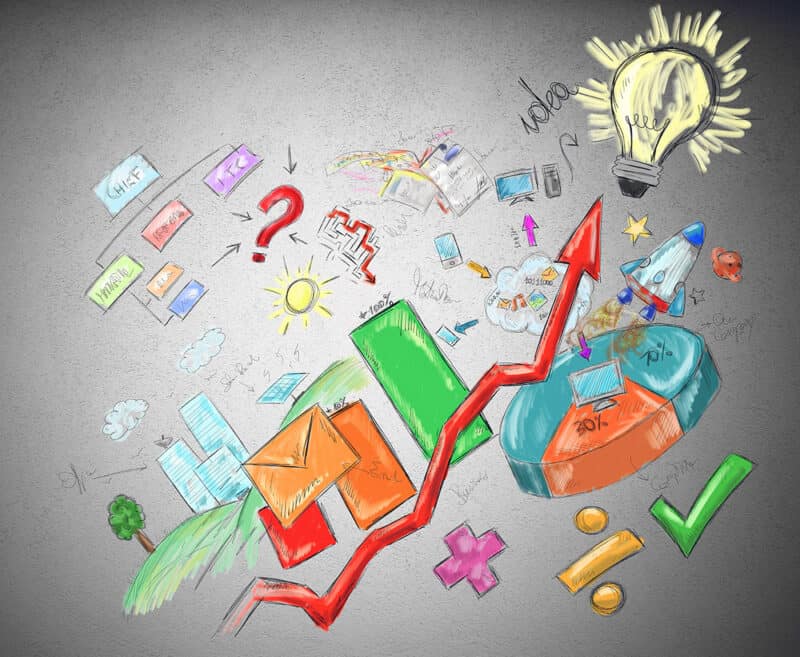 If you could travel anywhere in the world, where would you go?
It has to be a very remote tropical island cut off from everyone and everything. I think anywhere in French Polynesia would be wonderful, especially Bora Bora or Maldives.
What do you love about being a lawyer?
Honestly, I love everything about it. It clicks with the type of person I am.
There has never been anything else aside from a lawyer that I wanted to become. I remember back in the day when I was a child I played make belief at being a lawyer. I had an old briefcase, and lots of papers, and a toy phone that I spoke to my imaginary clients with.
The law just makes sense to me. Even though it's blind, but it does more good than damage.
What advice would you give a mom who is looking to become a lawyer?
If being a lawyer is truly what she wants, then she should absolutely go for it. However, if there is anything else that she loves and thinks about, then choose that other profession. It's a wonderful career, but it can be extremely misunderstood, and a few bad apples give the profession a bad reputation.
Because it's so demanding of your time and energy, I always want to be sure that the person making that decision wants it with every fiber of their being.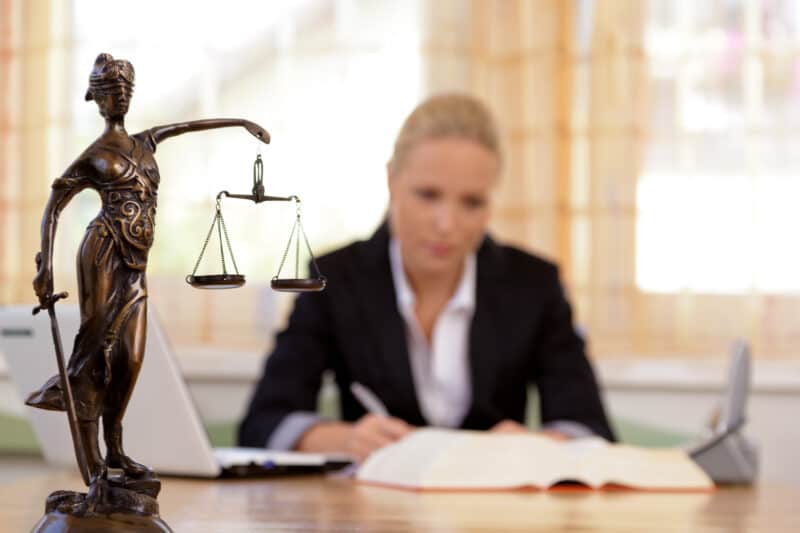 Why should bloggers be concerned about the new California privacy law?
Regardless of the fact whether you're a blogger, e-commerce store owner, or a physical business with an online presence, the California Consumer Privacy Act or as it's better known as CCPA has several requirements for becoming subject to it.
Those requirements are around the amount of money, the amount of user data in a year, and the physical location of the business. If you're a completely new bloggers, I mean just starting out, then you might not have to comply at this very moment.
However, if you've been blogging for some time, chances are you meet one of the requirements, specifically the user data requirement. I wrote a detailed post on this on my site, and also talked about it in my Legal Handbook for Bloggers and Entrepreneurs.
The truth of the matter is that compliance is so simple and easy that there is absolutely no reason why anyone would take a risk and adopt the wait and see approach.

More Legal Products from Mariam Tsaturyan
Miriam has so many legal products in her shop to help bloggers and business owners. Save money by purchasing her products instead of spending hundreds on consulting a lawyer.
Legal Handbook for Bloggers and Entrepreneurs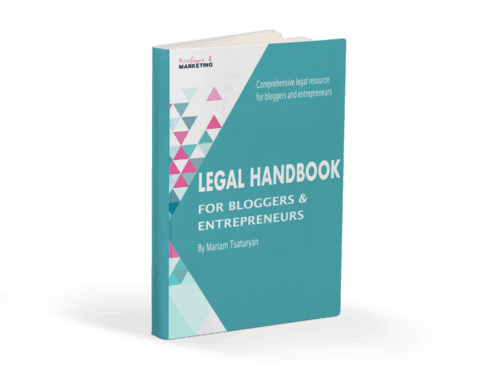 This easy to read legal book helps bloggers and entrepreneurs understand the legal issues they may be faced with. There are actionable how-to's to help you navigate the legal landscape of your business or blog.
Click here to get this amazing handbook now!
Legal Policies Bundle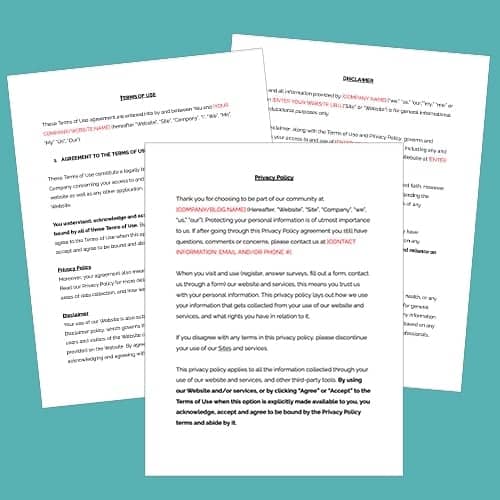 Save money by bundling your blog or business website's privacy policy, California Consumer Privacy Act, Terms of Use, and Disclaimer!
Click here to bundle your policies now!
Affiliate Agreement Terms and Conditions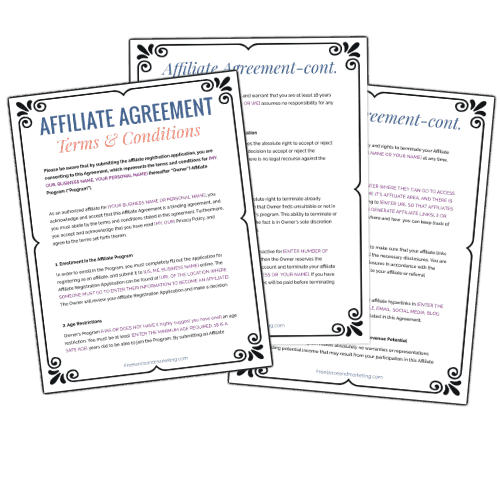 These legal documents are necessary if you have an affiliate program for your product or course.
Click here now for the Affiliate Agreement TAC!
I am so grateful for the chance to interview the inspiring Mariam! To learn more about her, check out her site, Entrepreneur Legal Corner!
Related Posts:
Pin to Pinterest:
Pin now to help other moms learn about Mariam too!