Instagram is a widely popular social media platform. Instagram has become a massive platform for businesses and individuals to sell their products. If you have ever wondered how to make money on Instagram, this post will show you different ways to make money on Instagram.
You do not need a million followers to make money on Instagram. Companies are attracted to influencers with accounts that have dedicated followers, even anywhere from 1k to 100k followers. You can make some money if a brand tries to reach its followers. So, read on to find different ways to make money on Instagram.
#1 Display sponsored posts on your Instagram page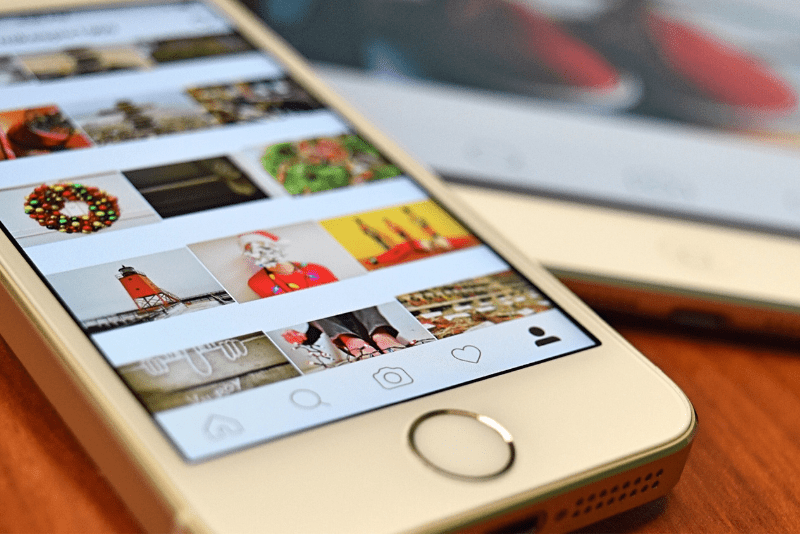 Suppose you have a large and engaged following on Instagram. In that case, displaying sponsored posts on your Instagram account can be an effective way to make money on Instagram as an Instagram influencer. Choose a niche and build your audience around your niche to become a successful influencer.
Once you have become a successful influencer in a niche, you can be paid to promote posts on behalf of businesses in your particular industry.
It would help if you had a large and engaged following to become a successful influencer and be paid to promote posts. Choose a niche relevant to your lifestyle and create engaging content to build your audience around this subject.
Once you become a valuable influencer to businesses in your particular industry, you can be paid to promote posts on behalf of those businesses.
To create an engaged community, you will need to put in the work – constantly and consistently post high-quality videos that interest and inspire your audience, ask questions, and respond to comments.
The quickest and easiest way to make money as an Instagram influencer through sponsored posts is to sign up with an influencer marketplace.
You can reach out to businesses in your niche to get sponsorship deals. Brands/companies will contact directly with famous influencers.
An influencer marketplace will easily connect Instagram influencers with brands/companies. Some of the most popular influencer marketplaces to sign up with include:
When deciding between different offers from partners, choose stuff you and those you influence would use. Some agencies like The Mobile Media Lab can connect you with partners like Influicity. Other services like Aspires can help you manage all your partner relationships.
How much you make from a particular deal depends on your channel and the brand/partner you work with. You negotiate the terms of the agreement, so the more robust your channel and the more engaged your followers are, the higher the wage.
An established Instagram micro-influencer can earn anywhere from $200 to $300 for a sponsored post. Remember to include a disclosure in each paid post and story.
#2 Promote your business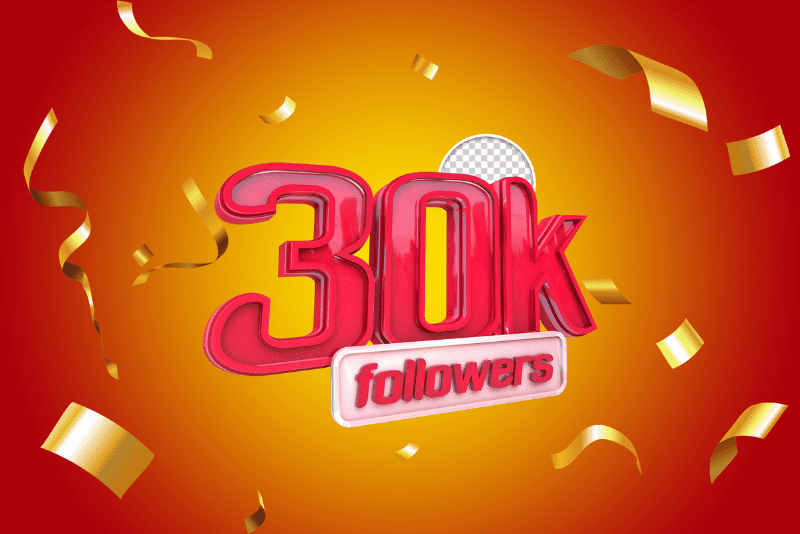 You can promote your business using your Instagram account if you have an eCommerce website or online store. For example, if you have an Etsy store where you sell your handmade crafts, you can link to your Etsy store in your Instagram profile or highlight one specific product in the bio section of your Instagram account to direct more people.
Take high-quality photos of products you want to sell or promote on Instagram and make them findable. If your Instagram account is approved for Instagram Shopping features, you can tag your products to promote them directly.
You can also use the app's resources to find and connect with new customers. Instagram also allows you to add a button to your profile that links to an email address or phone number so interested parties can contact you quickly.
#3 Sell physical products on Instagram
You can use your Instagram account as a storefront to sell physical products you make yourself, buy in bulk and sell them for a profit, order from a manufacturer or wholesaler, or use a dropshipping business model.
You can design and sell products through an eCommerce store that you promote on your IG account. One of the best ways to start selling physical products is through a print-on-demand provider, where you create designs for different products such as mugs, t-shirts, shoes, blankets, posters, hats, etc.
When a customer purchases a product with your design, the print-on-demand provider prints your unique design on the product and ships it to the customer's door.
You can promote/showcase your print-on-demand products on your Instagram account to your following. You can use the Instagram Shopping feature to tag your products in your Instagram reels, posts, and stories. Reels is a great way to sell physical products via an online store without making a significant upfront investment.
You can also sell physical products on Instagram using the dropshipping business model, where you do not create or design the products you want to sell. Instead, you market another company's products on your eCommerce site.
When a customer places an order on your eCommerce site/online store, you get a third party (e.g., a manufacturer or a supplier) to get the product/s shipped to the customer's door.
You can use Instagram to sell your used, unwanted products via sites like eBay, Amazon, Facebook Marketplace, Poshmark, and other online platforms. Create engaging content for each product, and make and post videos to invite your Instagram followers to check out your offerings.
Another way to make money on Instagram is to flip things. You can buy in-demand products at discount prices and then resell them at higher prices for a profit. Another way to sell your physical products on Instagram is to buy things in bulk at a low price and then sell them at a higher price.
Use your Instagram account to advertise the products and your online store. This, however, involves a significant upfront investment. Advertising could be a good idea if you already have a large following on Instagram, have strong e-commerce marketing knowledge, and buy in-demand items in bulk.
#4 Sell digital products on Instagram
If you consistently post high-quality content on your Instagram page, then you can make money by selling relevant digital products on Instagram. There are many digital products to sell, like e-books, printables, video tutorials or lessons, audiobooks, music, photography, and other digital products.
Pick only one digital product when you are starting. Create engaging content that is relevant to the product you want to sell. For example, if you want to sell an eBook about "Fitness tips for stay-at-home moms", you should create engaging posts about fitness tips and advice for stay-at-home moms only to make yourself well-known in that specific niche.
You will need to enhance photos and videos of your products using design tools like Canva because there is considerable value in visuals on Instagram. Use IG Features like carousels in feed, stickers, or boomerang stories to engage more with your potential customers.
You should also organize giveaways and content to attract more product followers. Write good captions for your photos and videos because they give a glimpse of what your Instagram posts are all about. Use them to make your posts more engaging and grow your engaged following.
Ask people on your Instagram to like, comment, and share your captions. Another way to help sell your products on Instagram is by going live once in a while because it allows you to engage your audience more and build a personal brand. You can also collaborate with other influencers in your niche and cross-promote your digital products.
#5 Promote products and services on Instagram via affiliate marketing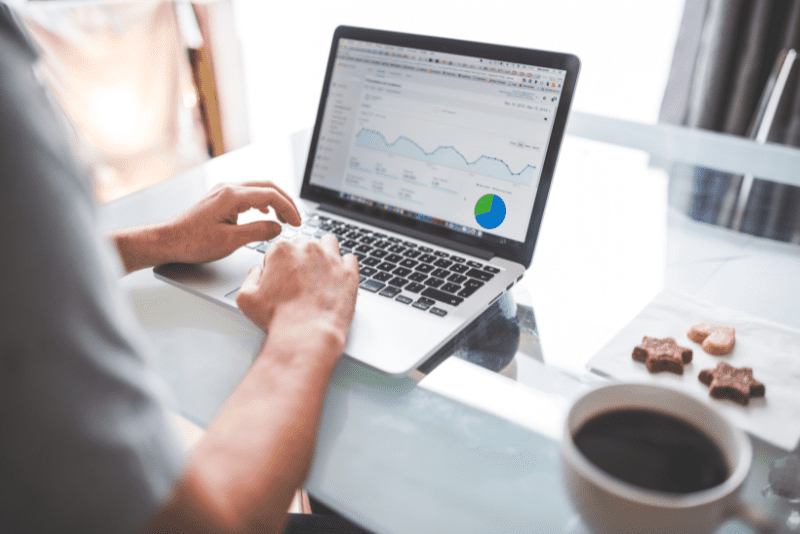 Affiliate marketing is one of the best ways to make money on Instagram. You can use affiliate marketing programs available in your niche to market other businesses' products on your Instagram page and get a commission for every sale you generate for a company or individual.
If you have a decent number of followers on Instagram, you can join affiliate programs offered by brands/companies and even individuals. There are thousands of affiliate marketing programs across diverse industries. You can join an affiliate program directly or via an affiliate network or marketplace. Using an affiliate network is a quick and easy way to set up.
More Ways on How to Make Money on Instagram?
As you can see, many ways to make money on Instagram exist. If you have more ideas on how to make money on Instagram, let us know in the comments!
Related Posts:
Simple Ways You Can Increase Your Instagram Followers!
24 Fast and Easy Ways to Make Money on Your Phone Today
18 Things to Sell to Make Money Right Now
Pin to Pinterest:
Pin to Pinterest so other moms can learn how to make money on Instagram.