A long package arrived at our doorstep and we were eager to get to the contents. It was what Bryan, my 4-year-old son, was waiting for. The best beach shovels that money could buy, Beachgoer Beach Shovel 3 Pack!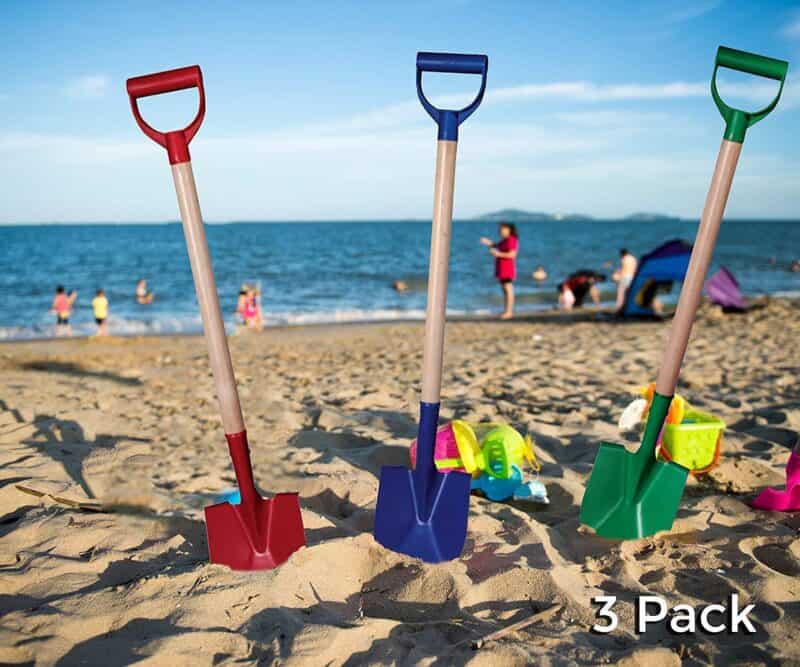 We had to go outside right away to try them out. We don't live near a beach, sadly, but have lots of loose clay dirt outside because we live near a lake.
Trying out the Best Beach Shovels
All 3 shovels were very easy to carry because they are so lightweight.
My husband picked up the red shovel and remarked at how sturdy it was because it was made with metal, not plastic like most beach shovels you will see on the market.
The handles are smooth and polished, making them easy on your hands as well. I like the feel of the handles as well because I can get a good grip.
The size of the shovels is not too long or too short, just right! The length is 32 inches and the width is 6.25 inches.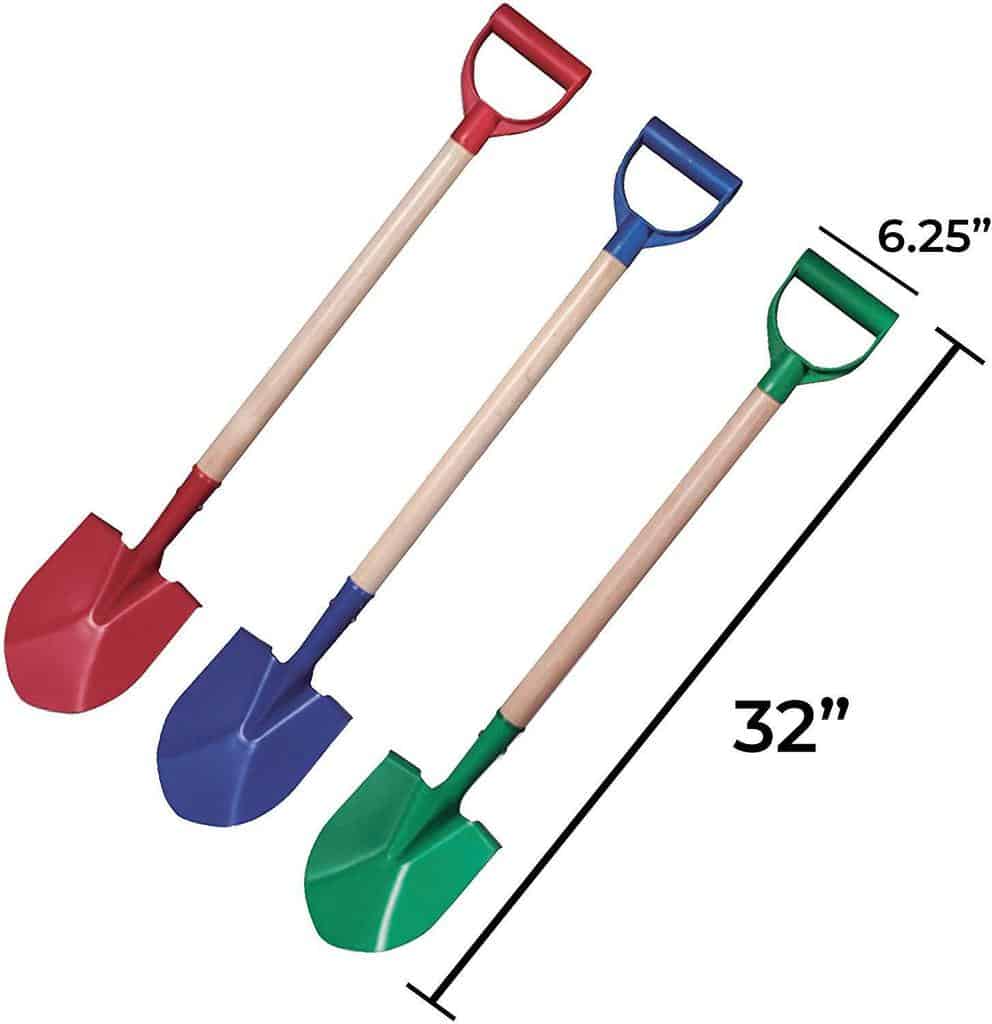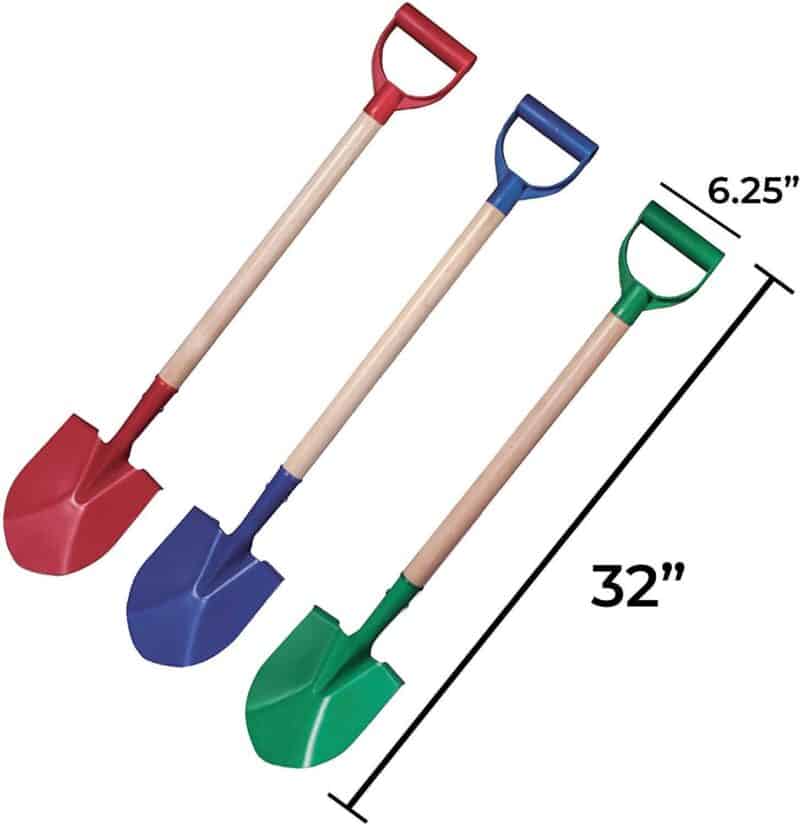 Bryan picked up a blue shovel once we got outside and started digging in the loose dirt. He was having a blast! "This is awesome!" he shouted. It was great to see him so happy and having so much fun with the shovels.
My sister came over with her daughter and she played with the shovels too! Both kids were having a great time digging outdoors for quite some time.
Bryan had been cooped up inside all day because my husband and I work from home right now. Before the pandemic, he was in daycare, so he misses playing with other kids. I try to schedule play dates with his cousin when we can so Bryan won't be so alone. It can be hard being the only child.
See the Best Beach Shovels in Action!
Watch our video of Bryan, our resident beach shovel expert, trying out the shovels and his review!

My son kept on wanting to dig with the shovels because they were so fun and easy to use. The next day, he wanted to dig outside again for "dinosaur bones". He was having a blast.
We can't wait to take these to the beach on our next beach trip! They would easily be transportable because they are so lightweight.
The beach we usually go to each Summer is South Padre Island in Texas. It is so beautiful with white sugar sand and rolling topaz waves.
Beach shovels that are sold at the beach we visit are poor quality plastic and very expensive. I can't tell you how many times I have bought beach shovels, only to have them snap in two when digging in wet sand.
Because the Beachgoer shovels are metal, I don't have to worry about them breaking after lengthy use by my 4-year-old son.
I was surprised at how low-cost the Beachgoer shovel 3 pack are too. At the time of this post, they are only $34.95 for the pack.
Final Thoughts on the Best Beach Shovels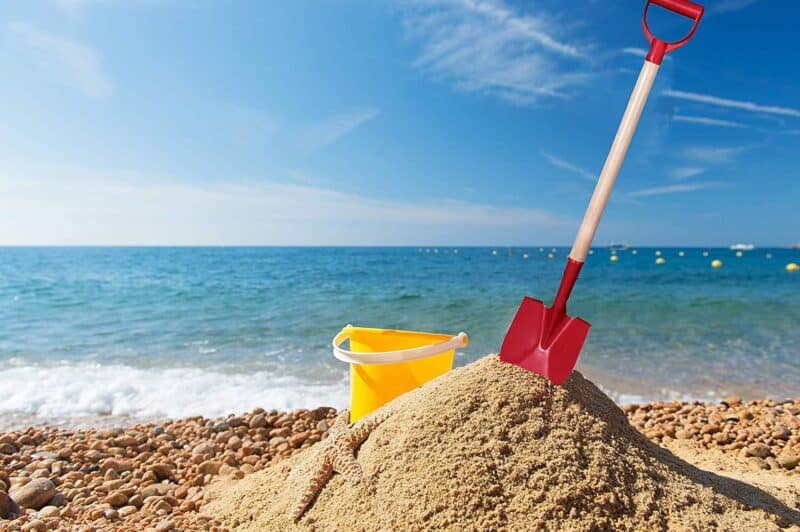 These Beachgoer Beach Shovels are really awesome like my son says. I was even having fun myself using them to dig in the garden outback.
Because they are so functional, the shovels have other uses than for digging in the sand. You could use them for gardening too because they are actually made of metal and are not heavy like most metal shovels.
I think that families would really enjoy using these shovels during a fun-filled day at the beach.
Beachgoer Beach Shovel Features:
lightweight
metal
hardwood handle
variety of colors
sturdy
easy to use
Buy the Beachgoer Beach Shovel 3 Pack here!
This is a sponsored post by Beachgoer. My thoughts and feelings expressed about this product are 100% honest and my own. I only promote products that I enjoy and feel my community would be interested in.
Related Posts:
Pin to Pinterest:
Pin to Pinterest so other moms can find out about the best beach shovels too!