You might think it is still early to think about the Christmas budget, but that should not be the case. Before you know it, the expenses will have piled up, which doesn't include additional fees such as travel costs, decorations, get-togethers, and many more. It is vital to begin preparations earlier rather than waiting until December because once the holidays start, they will be coming in fast, which can be overwhelming financially. For instance, an average person uses almost $1,000 on gifts during the holiday season from Thanksgiving to Christmas, among other holidays. In this article, we discuss easy ways to earn money for Christmas.
Interestingly, this should not be a burden if you prepare early and start saving before the holidays. Although finances have been tighter this year, you could make extra cash through side hustles to help cover your holiday expenses. If you take a side hustle now, you could make enough money for your holiday budget and even have some extra cash saved for New Year. In this article, we have researched some side jobs you can take to make extra cash for Christmas and other holidays. For the next four months, if you have a budget of $1,000, you can save $250 per month, and you won't have to worry about overwhelming Christmas expenses.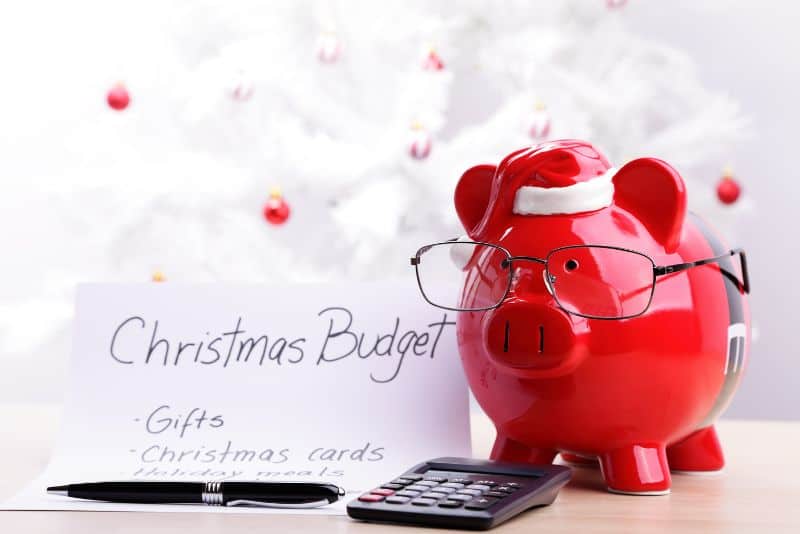 Taking online surveys
Taking online surveys is an easy and quick way of making cash for your Christmas holiday. Nowadays, there are several opportunities online that you can take to make cash on the side. For example, online surveys pay people to answer questions about a given product, brand, or company. You could make around $20 to $50 per month by completing an online survey.
Various sites offer paid online surveys, such as Swagbucks, Survey Junkie, and Pinecone Research. It is vital to know that each site has its requirements, and you can get paid in cash, gift vouchers, or reward points. Try signing up to as many sites as possible to complete more surveys and make more money.
#1 Casual job at a retailer
With the crazy retail crash, one can take up several job openings in retail stores and make cash on the side. You can take a seasonal job and work at Macy's, UPS, a Christmas tree outlet, and many more. Casual retail jobs are a fantastic way of working evenings and weekends to earn extra money. Seasonal jobs are usually available 8-12 weeks before Christmas when people start shopping.
If you take the casual retail job, you might also receive a staff discount which can lower your expenses on gifts. However, you should apply for the jobs earlier because competition for the positions is high as most people are looking for extra cash by taking top seasonal jobs.
#2 Pet or house sitting
If you are a dog or cat lover, you can make extra cash while taking care of someone's pet when they are away. Over the holidays, most people travel, and they need help taking care of their pets or house when they are gone. The good news is that you don't have to go to neighbors' houses asking if they have a pet-sitting job. Instead, you can get a job through various sites where you can advertise your services, and clients looking for pet-sitting services will find you.
One such site is Rover, where you can create a pet-sitting account and get opportunities. You could make up to $1,000 per month as a pet sitter through Rover. For dog boarding, you could earn more than $25 a day for watching someone's pet at your place. Apart from Rover, other gigs are available through Facebook, Craigslist, and many more.
#3 Register as a Lyft or Uber driver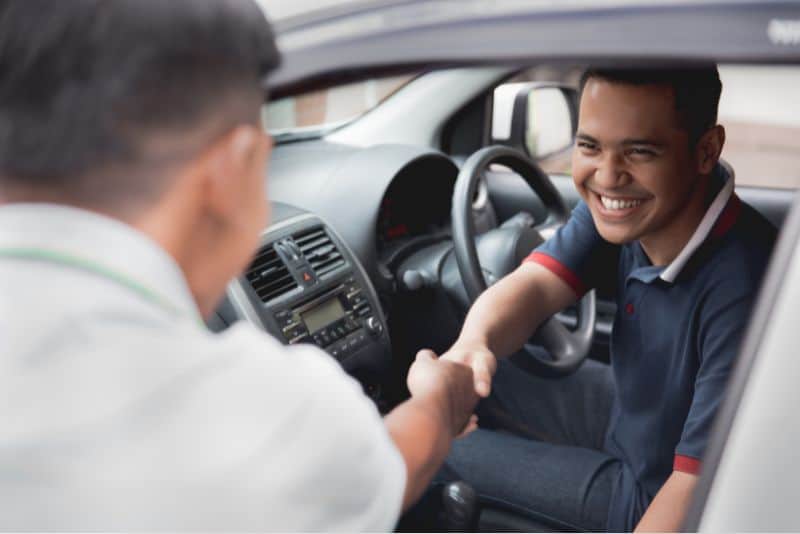 The ridesharing sector is growing, and more drivers are getting into business to make extra cash. All you need is the Lyft or Uber app and create an account. Then, whenever you want to work, you turn on the app and get matched with a passenger whom you drive to their destination and receive your money. You could make cash on the side during your free time by driving others in your car as an Uber partner driver.
During the holiday season, business is booming as more people travel and they require rides from the airport. Therefore the demand is there, and this can be an excellent opportunity to make cash on the side ahead of the Christmas holiday.
#4 Grocery and Food delivery gigs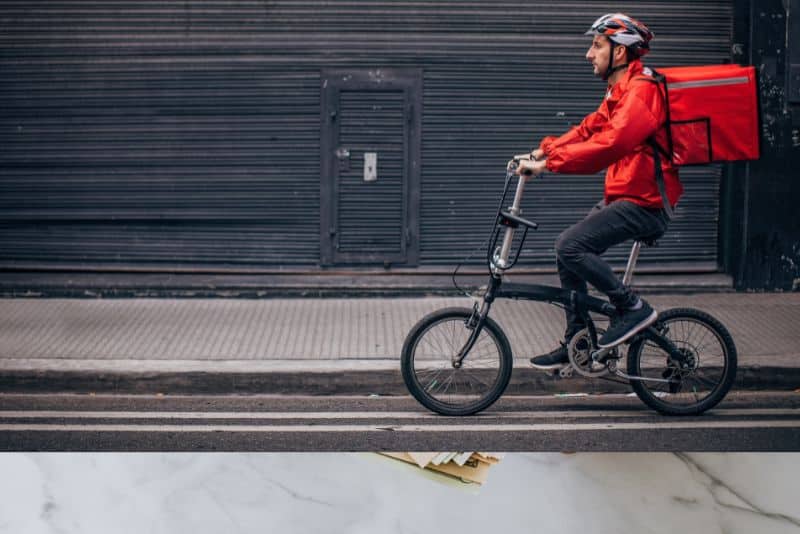 Times have changed; nowadays, people order food and groceries online, but they must be delivered. As a result, grocery delivery has grown in popularity, and you can make deliveries using your car and make cash on the side. The most popular way of delivering groceries is through Instacart. With Instacart, you can access the list of orders and the amount you will earn from each before taking the gig. This helps in planning.
Delivering food with DoorDash is also a flexible opportunity to make money on the side. For each delivery, DoorDash pays $1, and there are 100% of client tips. Also, you will earn a set minimum amount for each delivery based on order details. There is no limit on the number of deliveries you make. Check the DoorDash site to see if delivery drivers are required in your area.
#5 Sell your junk
You can earn some extra cash by selling unwanted stuff at your home. Most people have a property that may be lying unused, such as old electronics, appliances, clothes, useless furniture, books, or gift cards they will not use again. You can arrange a yard sale to sell unwanted junk that can earn you extra cash. Organizing the sale earlier is vital so people can buy potential gifts from you and re-utilize the opportunity before people do their holiday shopping.
Besides yard sales, you could sell the unwanted through eBay, Facebook Marketplace, Local Facebook bargain groups, Poshmark, and thrift stores. There is no excuse for having junk lying in your house when you can make cash off some of the things to offset your Christmas budget.
#6 Renting out a room at your home
Nowadays, people travel, and most are shying away from the hotel setting and would rather stay in a home setting. Nowadays, several individuals make a lot of money by renting out a room in their homes to guests. This is made possible through services such as Airbnb, where homeowners can offer part of the house to visitors and earn some cash.
You could advertise in the newspaper or online on sites like Craigslist. Ensure you have listed the room with specifics like its size and the extras that come with it, like a spate entrance. With everything going online, you can place an ad for a rental room, quickly get customers and make quick cash for your Christmas spending.
#7 Be a mystery shopper
Another fun way of earning extra cash on the side is through mystery shopping. As a mystery shopper, you will make money from various companies by carrying out different tasks and reporting to the companies. For example, you earn cash for shopping or eating at a restaurant and giving feedback.
In some instances, you don't have to carry actual shopping, but you will make a call to a mystery shop and pretend to be a consumer with questions. Interestingly you can make up to $150-$200 in a month carrying out mystery shopping. One of the legitimate sites for mystery shopping is Bestmark.
---
Related Posts:
22 Amazing Side Hustle Apps for Making Extra Money Today
19 Creative Mompreneur Ideas To Earn Money Online
22 Amazing Side Hustle Apps for Making Extra Money Today
---
#8 Taking care of people (babysitting)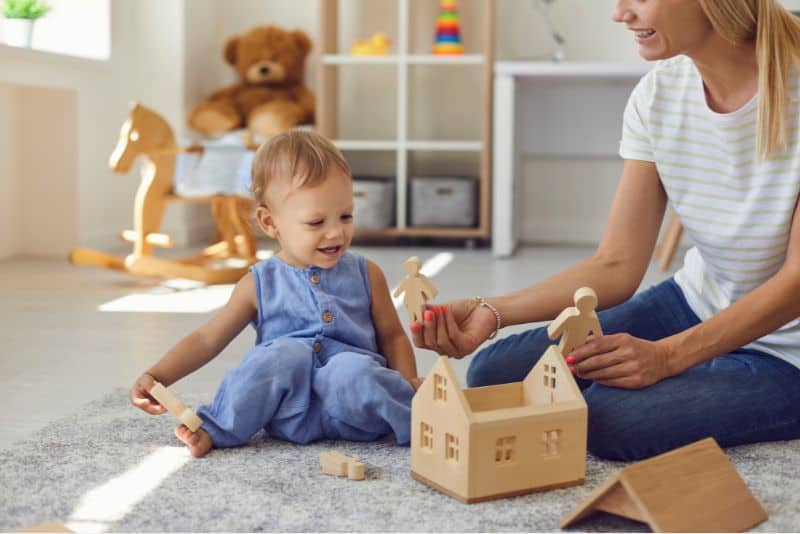 As mentioned earlier, pet sitting can be a good way of generating cash on the side. However, if you are allergic or not a dog or cat person, you could still earn by sitting for people instead of pets. Besides children, you can also sit with seniors that could use a company or run errands. Also, with holidays approaching, parents tend to be busy with more evenings out and events, so they need sitters.
Among the sites through which you find sitting jobs include SitterCity.com and Care.com. Through the sites, you can get part-time or permanent employment. In addition, you can make up to $10 per hour babysitting. If you can offer extra services like teaching a child another language, cleaning, tutoring, or other activities, you can get extra money besides babysitting. Check the bulletin board in your neighborhood to find babysitting gigs.
#9 Teaching English as a second language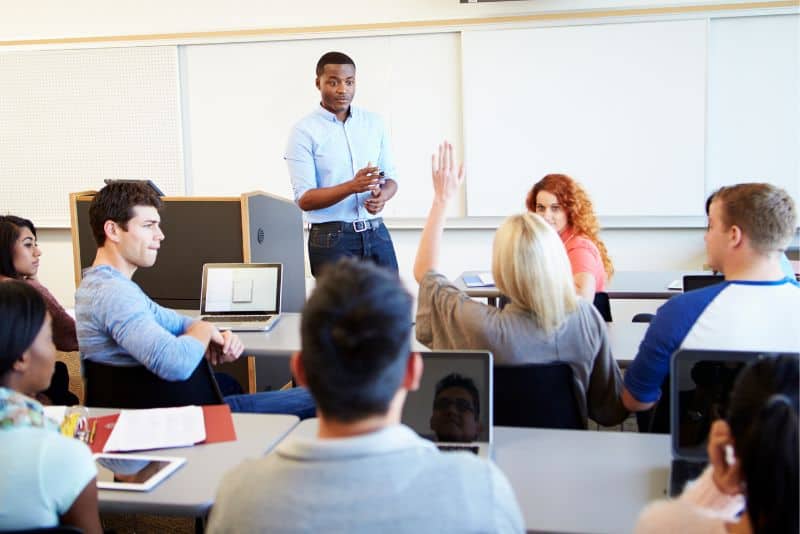 If you are a teacher, a native English speaker, or have a college degree, you can make money on the side teaching English online or at home. The best place to start is VIPKid, a firm that allows you to teach English independently. All you need to do is log in to a given appointment and start teaching English. You will create a schedule and make between $18 and $21 an hour; at the end of the month, you could earn upwards of $1000.
To get an opportunity at VIPKID, you need to have an undergraduate degree and have informal or formal teaching experience like tutoring, mentoring, or coaching. You will also need internet access and a PC to work online. VIPKID offers lesson plans and course materials.
#10 Offer your services at Fiverr
Fiverr is a platform where you can offer a service for as low as $5. Freelancers can provide various services on the online platform depending on their skills. So irrespective of your skillset, you will always get something to do on Fiverr and make cash on the side.
Some of the services you can offer include translation, graphic design, voiceover work, freelance writing, video editing, and illustration. You get paid for your services, and after clients give high ratings, you can increase the charges for your service and earn more. Therefore, if you want to make cash on the side for Christmas, create your free Fiverr accounts and start working.
#11 Become a website or user tester
At some stage in your life, you may have visited a site and thought it could be better with some improvements. As a result, companies are paying users to test the usability of their websites. Users can test apps and websites and offer reviews about the site's good or bad.
You can make money through sites such as UserTesting, UserFeel, and UserLytics. Always check the payout structure of the site before taking the job o that you know how much you will receive.
#12 Earn money by typing
There are various jobs on video and audio transcription that you can take and earn money for Christmas. All you need is good typing skills to get started as a transcriptionist.
In addition, you can get a free transcription mini-course from Transcribe Anywhere founder Janet Shaughnessy. The course will teach you everything you should know about transcription as a side hustle.
#13 Use cashback sites for shopping
There is a cheaper way to get whatever you want for Christmas than retail. Using cashback sites such as Rakuten/Ebate implies you will get some cash back on any spending you make. So when you shop in-store or online, the cashback websites and apps will give you money back. Also, the best apps will help you save more through promo codes and coupons.
If you love shopping on Amazon, you can use Honey, a browser extension that will offer the best prices after shopping. Rakuten will provide $25 cashback to shop for free if you signup today. Other cashback apps include Ibotta, Dosh, and Cashrewards. There is no harm in signing up for all these apps and taking advantage of their excellent deals. This is one the easy ways to earn money for Christmas.
More Ways to Earn Money for Christmas?
As you can see, there are several ways to earn money for Christmas. If you know more ways to earn money for Christmas, comment below. Have you tried any of these ideas?
Related Posts:
Pin to Pinterest:
Pin to Pinterest so other moms can find out about these ways to earn money for Christmas.