There are many side hustle ideas to make money on the side. These side hustle ideas include selling your unwanted things, selling handcrafted items, selling printables, starting a money-making blog, and reselling online, which you can do around your regular day job or principal occupation. Having a side hustle or two is a great way to have multiple income streams.
You have just got to find a side hustle business or two that work for your life. Starting a side business can help you pay off debt, pay for college, build an emergency fund, go on vacation, or achieve other financial goals. If you choose a side hustle business or two based on your skills and interest, it will be easier for you to make money. We will discuss some of the best side hustle business ideas to make money.
#1 Online bookkeeping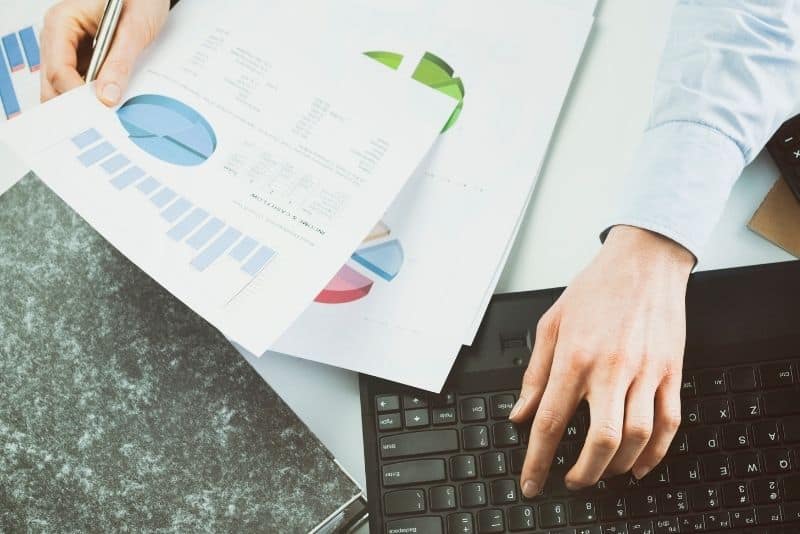 Suppose you have an eye for details and are familiar with any popular accounting or bookkeeping software. In that case, working as an online bookkeeper may be a great side hustle business idea for you to make money on the side. You can even earn a full-time income from managing other people's finances by working remotely.
You do not need to have a degree in accounting or a related subject or have the experience to start an online bookkeeping business if you are familiar with any accounting/bookkeeping software or want to learn how to use it.
Typically, online bookkeepers provide the following services:
Recording daily financial transactions

Updating financial records

Creating financial statements and reports

Issuing invoices to customers

Collecting receivables

Processing bills

Processing payrolls

Keeping an eye on cash flow
As a self-employed online bookkeeper, you get to set your rates. You can earn anywhere from $15 to $50 per hour if you are starting, depending on your skills, experience, and clients. You can increase your rates as you gain more experience.
#2 Dropshipping
You may consider starting a dropshipping side hustle business if you have a knack for selling but do not like dealing with inventory and customer orders.
Dropshipping is where you advertise third-party products on your online store, but when a customer places an order, you receive the payment and pay a third-party seller for the order fulfillment. Dropshipping means the third-party seller will ship the product/s out to the customer. The difference between the price that the customer pays you and the price you pay the third-party seller is your profit.
You can set up an online store easily using Shopify or adding an e-commerce plugin or software to an existing or a new site. You can also create an online store on an online selling marketplace like Amazon or eBay to sell stuff online using the dropshipping business model. The key to succeeding in selling online through the dropshipping business model is to advertise in-demand products, choose a reputable supplier and promote your store well.
Check out my guide here on how to drop ship!
#3 Selling crafts and arts online
If you are a crafty or an artistic person, then one of the best side hustle business ideas to make money for you is to sell your handcrafted items online via various sites.
If you are good at crafting items that people want to buy, you can start a side hustle business by selling your handcrafted items online via Etsy.
Some of the top online platforms to sell your handcrafted items include:
You could make and sell clothes, jewelry, candles, bath soaps and using Etsy. You can also sell vintage pieces that you collect via this online platform.
You can also sell printables like daily/weekly planners, photo albums, coloring pages, greeting cards, wedding/party invitations, wall art, phone/computer wallpaper, and more on Etsy. Selling printables is a great way to earn passive income, as you can sell the same digital product repeatedly.
At PLR Beach, I offer commercial use printables that you can resell as your own on Etsy and other stores.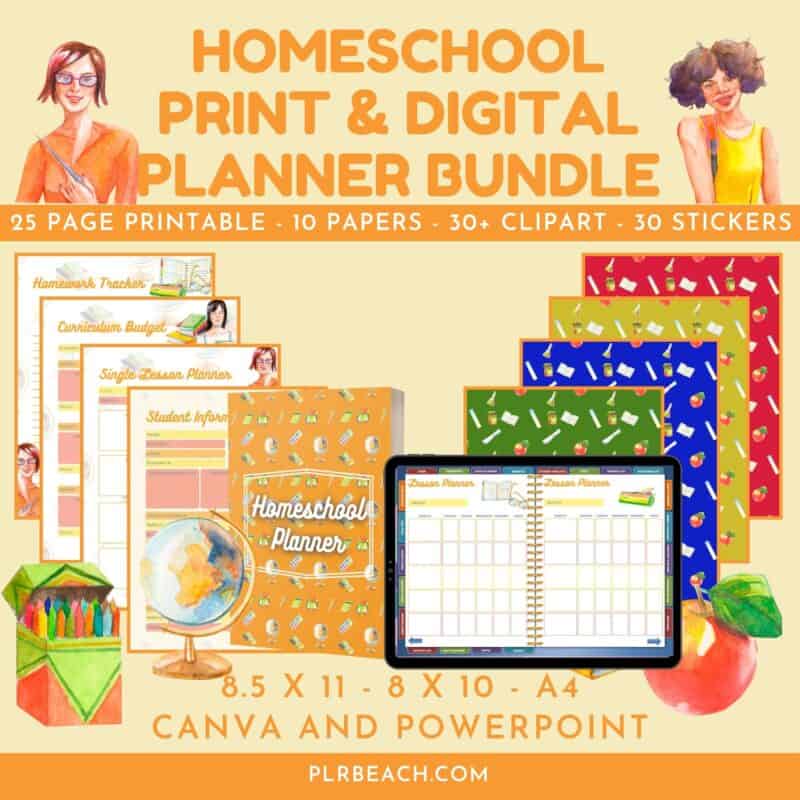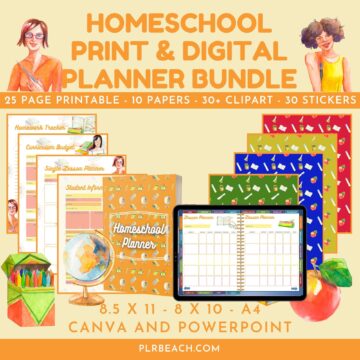 Use coupon WELCOME40 to save 40% off your first purchase of PLR at PLRBeach now!
---
Related Posts:
---
#4 Selling online via print on demand business model
Print on demand (POD) is a great way to sell products online. POD is where you create your designs and advertise products with your plans to sell them online via a POD site. When a customer orders a product with your design, the POD site will print and post the item.
POD could be one of the best side hustle ideas to make money if you have graphic design skills. You can use simple design tools like PowerPoint and Canva to create your designs. You can create and sell designs using text and photos too.
You can create designs for t-shirts, bags, books, and more products. Some of the top print-on-demand sites to sell your designs include:
With a print-on-demand-side hustle business, you can sell products with your designs without ever owning inventory or managing order fulfillment. With this business, you can earn a passive income every time you make a sale.
#5 Starting a blog
Blogging is a great side hustle business idea for anyone with a knack for writing. If you know tons about a topic and love to write, you can consider starting a blog to make money online.
While creating a blog is easy and cheap, making money from a blog will take some time. You will need to get some traffic to your blog before making money from it.
If you want to start a money-making blog, here are the steps to follow:
Pick a niche (topic)

Pick a name for your blog

Buy a domain name (which should be the same as your blog's name)

Buy a hosting service such as BlueHost for only $3 a month!

Install WordPress
You can set up a blog yourself in an hour if you follow the above steps, even if you are not tech-savvy, because your web hosting company will most likely provide you with step-by-step instructions to help you do it yourself.
You can buy a domain name from a domain registrar or the hosting company you choose as your hosting company. Some web hosting companies even offer a domain name for free for one year if you buy the hosting service for your blog from one of them.
You can monetize your blog in many ways, including:
Running online ads

Running affiliate marketing

Hosing sponsored posts

Selling ad spaces

Selling your products

Offering your services like online writing, proofreading, coaching, and so on
Starting a blog can be one of the best side hustle business ideas to make money if you regularly write helpful or interesting content on your blog.
You can make anywhere from a few dollars to hundreds or thousands of dollars per month from a blog, depending on your niche, the amount of traffic you get to your blog every month, and the ways you use to monetize your blog.
Check out my detailed guide on starting a blog from scratch for newbies!
#6 Selling photos online
If you have a passion for photography or/and are great with a camera, you can take and sell photos online. Blog and website owners, online magazines, print media, and others always need good photos for their content. That is where stock image sites come in when selling pictures online.
You can take photos of nature, buildings, people, and so on to sell on many stock image sites to earn a passive income by selling them online.
Various stock photography sites let professional and amateur photographers upload their images to sell online. When you upload your photos to one or more of those sites and someone purchases or downloads your photo, you will earn a commission which usually varies from site to site.
Some of the most popular stock photography sites to sell your photos online include:
Once you join a stock photo site, start uploading high-quality photos to increase your chances of getting them accepted. There are various licensing options to sell your images. Typically, you will earn a commission per download of a stock photo via one of these stock photo sites.
#7 Selling digital or online courses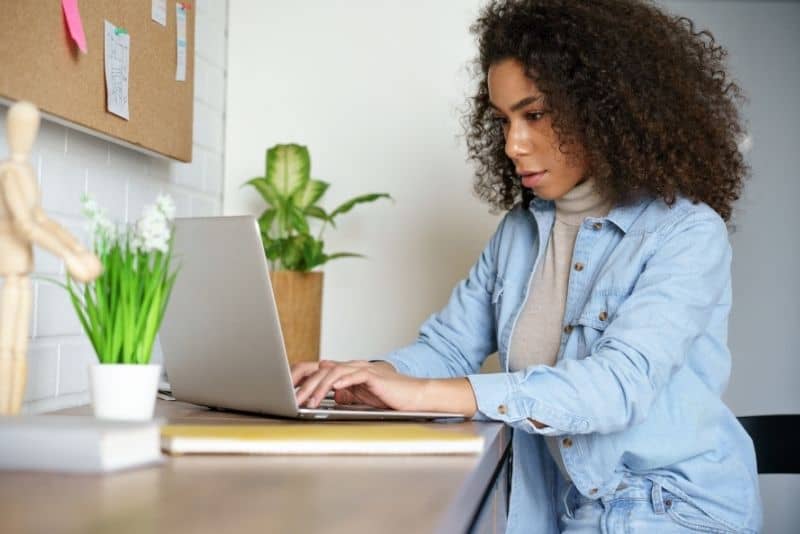 Suppose you have specialized knowledge about a specific topic. In that case, creating and selling online courses about that topic could be one of the best side hustle business ideas to make money online.
There are people out there who are willing to pay others to learn new skills. So, if you know a subject inside out, you can create digital courses to sell online via various online course platforms and marketplaces.
This side hustle business idea allows you to earn a passive income, as once you have created an online course, you can sell it repeatedly.
Passive income means you can make a passive income online from a digital system every time someone buys a copy of it. Once you have created a digital course, you will need to update the content.
Here are the top places to sell your online courses:
You can also sell online courses from your website or blog if it has e-commerce features like an eCommerce plugin or software.
#8 Reselling online
Reselling online refers to buying things at low prices and then selling them online for higher prices. If you have a knack for selling, then reselling items online can be one of the best side hustle business ideas to make money online.
You can look for in-demand items to buy at low prices from various sites like Craigslist, eBay, and Facebook Marketplace or/and yard sales or thrift stores. You can then resell these items on online marketplaces such as eBay, Amazon, and Facebook Marketplace at higher prices to make profits.
You can start selling unwanted things from around the house online using various sites mentioned above before reselling online.
#9 Starting a YouTube channel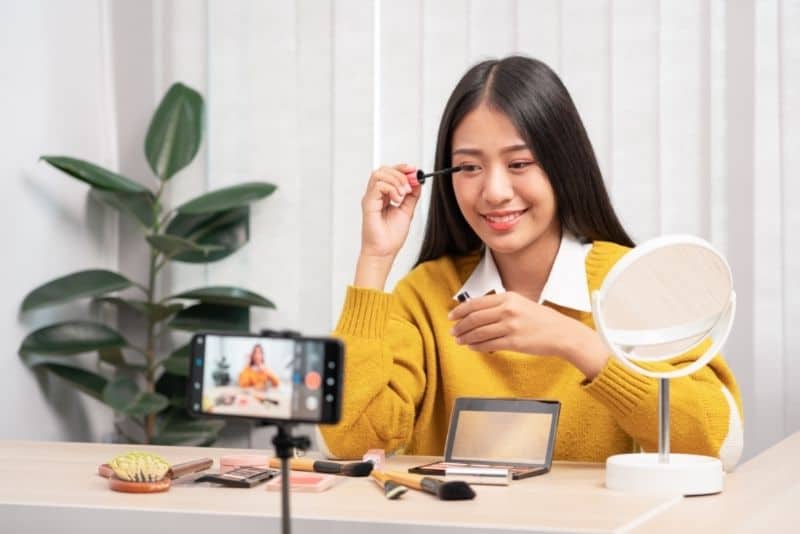 Anyone with a knack for creating videos can start a YouTube channel, upload videos, and make money from these videos. If you enjoy doing something or have expertise in a particular subject area, you may start a YouTube channel and make money from your videos.
If you love cooking, for example, you can vlog about cooking. You can even make a channel about your daily life. You can make entertaining, educational, how-to, etc., videos. If your channel provides exciting and engaging content, it will be easier for you to monetize your YouTube channel over time.
To get paid for your YouTube videos, you can join the YouTube Partner Program. You must have at least 1,000 subscribers, and your videos must have been watched at least 4,000 hours in the last 12 months to be eligible for joining this program that will pay you for the AdSense ads that play during your videos. You will make money every time someone watches a video while an ad is played during the video.
You can monetize your videos via affiliate marketing. You will promote products and services of other companies or people using affiliate links and earn a commission when someone purchases through one of the affiliate links on your videos.
Another way to monetize your YouTube videos is sponsorship, where you promote a brand/company/business in a video. You can also use your channel to promote your products and services and make money when your viewers buy your products or services.
You will need to have a good smartphone or a good digital camera to record your videos. Make and post quality video content regularly to your YouTube channel, and promote your videos on various social media platforms. You will be able to grow your channel and make more money from it.
#10 Starting an online fitness coaching side hustle
This one is not for everyone, but if you have expertise or training in fitness and love helping others stay in shape, you can consider becoming an online fitness coach or exercise coach.
You will need to create your own online fitness coaching website to start your own side hustle business. You can offer your services online via Skype, Zoom, or Google Hangouts.
As a fitness coach, you will help your clients achieve their fitness goals by developing a fitness plan for each client based on their current eating habits and lifestyle and ensuring all relevant exercises are performed correctly.
If you want to succeed in your fitness coaching business, focus on a specific niche, as this will help you stand out from other fitness trainers out there who do not specialize in your particular niche.
Typically, you do not need a specific degree to work as an online fitness coach. Still, depending on your specialty, you may require a CPR Certification to increase your credibility as a fitness coach.
You can offer your services via one-on-one coaching or/and group classes live online, pre-recorded workout videos, and PDFs. Make sure to promote your services on social media and other online channels.
#11 Renting out your spare space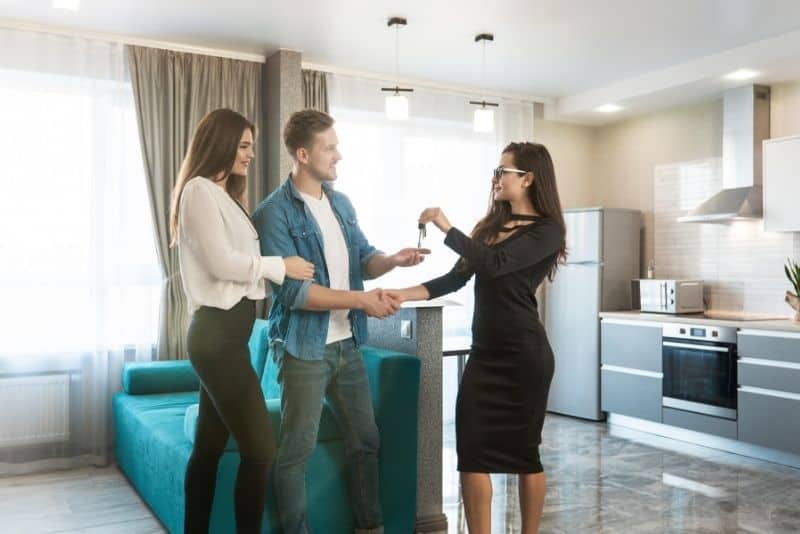 If you have a spare room/s in your apartment/house, one of the best side hustle business ideas to make money is to rent out your extra space via Airbnb. You can list your spare room/s or an entire house for free on Airbnb.
You will make money every time someone books your property via Airbnb. Airbnb allows you to set your space's price, availability, and house rules for guests interested in your listing.
If you live in an area that gets lots of tourists or visitors, you can make money on the side by renting out your extra space or even the entire house while you are away.
When a guest makes a booking, Airbnb will send your payment about 24 hours after the guest checks into your place. They will take a 3% commission from you for their services.
More Side Hustle Ideas?
If you are looking to start a side hustle business, you may try one of the best side hustle business ideas to make money above. Focus on a side hustle business idea that works for you.
Do you have more side hustle ideas? Let us know in the comments!
Related Posts:
Pin to Pinterest:
Pin to Pinterest so others can find out about these side hustle ideas too!