For older kids, earning at a job is more straightforward than for younger ages, where the options for getting employed are few and far between. There are also child labor restrictions by the law to consider when you want your little one to show responsibility by working for pay. So, which 13 jobs for 10-year-olds allow them to safely and legally earn some pocket money?
A ten-year-old gains skills that may not otherwise be available in the classroom or domestic setting by working at a job. A minor can get entrepreneurial or find employment that teaches them time management, handling money, or communication with different individuals or groups.
When they're not in school, your pre-teen learns the value of hard work and the significance of financial self-reliance. If you're looking to promote your ten-year-olds entrepreneurship, there are jobs for summer, winter, and all year round that impart skills they'll depend on in adulthood.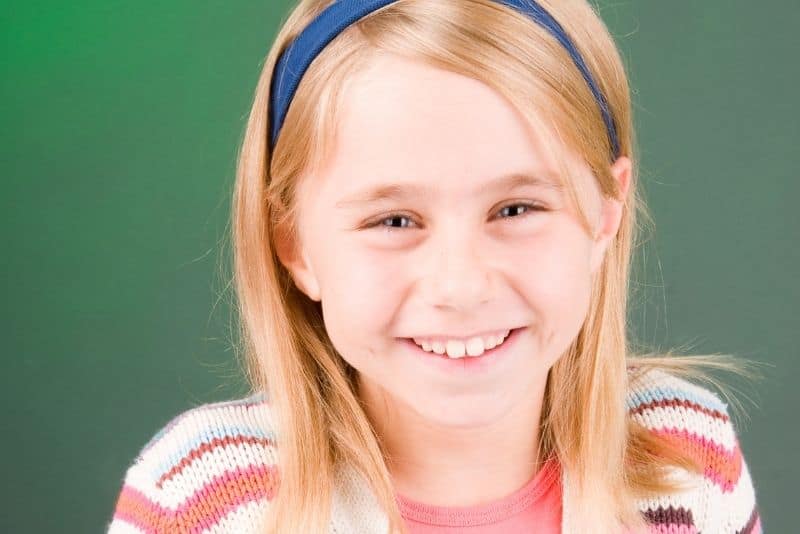 Can 10-Year-Olds Be Legally Employed?
Trends have shifted in the last century seeing as a hundred years ago, children as young as five years were seen working in factories, homes, and fields. They would earn meager salaries, which would augment the household's income when compounded with their siblings and parents.
Today, many children work in their family's business. Here are the labor laws for a family business.
It's a good thing our society was able to stop child labor with laws restricting at what age a child can be employed, where they can work, and for how many hours. Mandatory school attendance for guaranteed education and safety rules mean kids can't work where it's unsafe, like in factories or warehouses.
Your ten-year-old can work from home, sell something, or provide a service, where young workers have many opportunities. While housework or working online from their bedroom is the safest of these options, selling stuff or providing services teaches a lot more real-world skills. As such, it's best to get updated with the labor laws of the place you live in to be on the safe side.
If the physical get them out of their bum approach is beneficial, there are always dogs that need walking or fences that they can paint. Family members, neighbors, and friends will provide a healthy customer base for your 10-year-olds entrepreneurial endeavors if they're enthusiastic enough.
---
Related Posts:
---
Which Are the 13 Jobs for 10-Year-Olds?
Letting your ten-year-old outside the home to work is a decision you'll have to consider carefully, and it can only come from a parent. It's your due diligence to determine if your pre-teen is mature enough or what other security risks are facing them.
Options available for kids as young as ten to earn money at a job include;
#1 Baby Sitting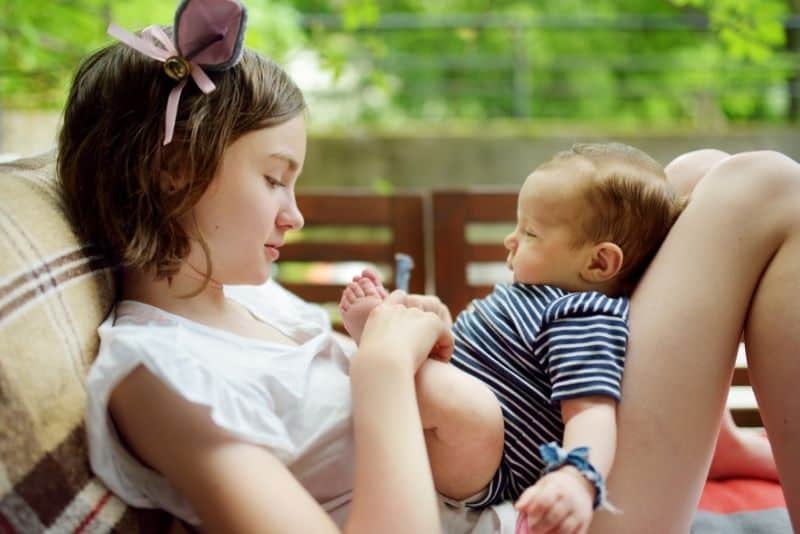 If your ten-year-old shows maturity, responsibility, and caring towards younger kids, they can earn by helping parents babysit. Safety is of utmost importance, though, and your child must understand that before being left alone with toddlers or young kids. It's essential that they play with them, help them feed, and keep them from activities that would cause them harm.
Start by looking for babysitting jobs in your neighborhood, Facebook groups, or ask family and friends who might need someone to look after their kids when they're running errands. They'll gain experience, and more customers will reach out asking for their babysitting services. When you leave your 10-year-old to babysit, an adult must be nearby or in contact in case of an emergency.
#2 Dog Walking
Walking dogs is the perfect job for a ten-year-old that loves animals, taking them outdoors for healthy exercise. Pet owners will hire reliable kids to walk their dogs, and the duration of these walks can take between 30 minutes to one hour. As such, it's a task that doesn't take up much time and one your child can handle while doing other activities, like after school.
You can approach dog owners in your neighborhood to get started, and these jobs should be in a familiar area for the safety of your ten-year-old. There are also websites and online forums where you can advertise your kid's services, such as on social media groups.
#3 Pet Sitting
Pet sitters are also lovers of animals, and your ten-year-old child can get a job looking after someone's pets while they're away. They'll visit the house and take care of the animal in question, cleaning or feeding it, often following the owner's instructions. They may set up a schedule with timings discussed with their client, but they'll have to show they're responsible and trustworthy.
If there are pet owners you know, you can offer the services of your ten-year-old to look after their pet cats, birds, fish, or reptiles while they're absent. Such services are in high demand during the holiday season, especially during summer or Christmas. You can also use websites and social media platforms to spread the word about your young entrepreneur's animal care services.
#4 Cleaning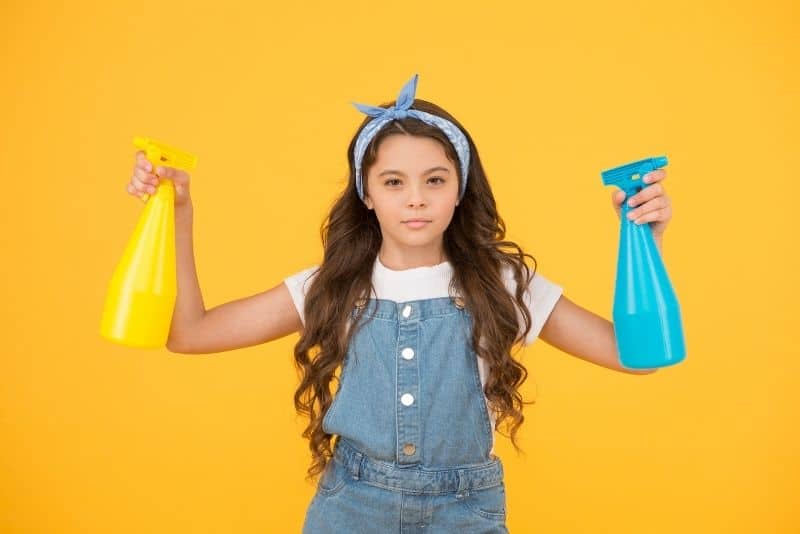 A child is expected to keep their room clean and handle other cleaning jobs to earn some money by ten-year-olds. If it's not at your home, your tween can engage other households and provide cleaners services for specific items such as;
Deep cleaning the fridge

Wiping windows and doors

Raking leaves from the yard or cleaning a garden

Cleaning the bathroom

Washing cars

Doing laundry or folding clothes
For each task completed, your 10-year-old charges a fee, and they can have you as their parent as their first customer. Afterward, talk to family members and friends as they could use help cleaning around the house.
If your child is at an age where they can mow a lawn or shovel snow, they'll make extra money doing gardening chores and landscaping for your neighbors. Besides simple endeavors like weeding or raking leaves, they can also do fence trimming, flower tending, or lay sod effectively.
#5 Recycling
Scrap collection operators will pay for cans or bottles collected in bulk, which a ten-year-old can take on as a part-time job. Everything recyclable, from plastics, cardboards, aluminum cans, and junk metal, will fetch a price depending on the material, quantity, or weight.
Your ten-year-old will start around your home to find what scrap they can put together, spreading their effort to the neighborhood. Family or friends can also chip in by saving their trash for your pre-teen to sort through, or they could specialize in one type of can or bottle to make more money.
#6 Acting or Performing
Children love acting, and if your ten-year-old is inclined towards theatrical arts, dance, or music, there are opportunities to showcase their talents and charge fees. The trick is getting the exposure to a broader audience, such as stage shows, TV, or a film, but their potential earning increases once they land gigs.
See about any auditions or casting calls in your area, or have your ten-year-old involved in drama clubs at school or your local theater to nurture their performing skills. Since this is a cutthroat sector, prepare for rejection but find ways for your child to cash in on smaller, intimate audiences.
#7 Social Media Influencing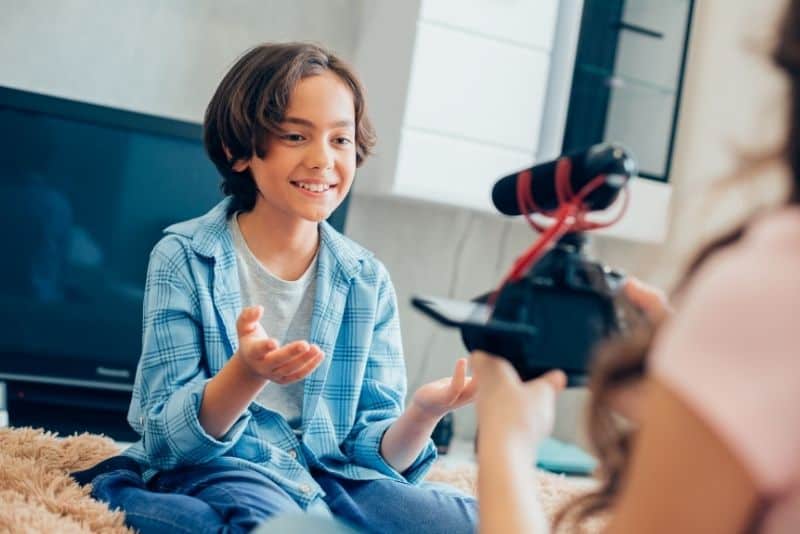 It's another job for an internet-savvy ten-year-old, using social media fame to sell products or create awareness for followers. If your child fits the acting, performing, or modeling type, platforms like YouTube, Instagram, and TikTok can earn if they have a sufficient following.
Micro-influencers with 10,000 and 50,000 receive sponsorship from brands that access the customer base through your ten-year-old. Your junior entrepreneur can earn from $100 to $300 for each post they create in this job. However, your kid needs time to grow into it, but on the flip side, the only thing they'll need is a computer or phone with an internet connection.
#8 Academic Tutoring
An academically inclined ten-year-old will thrive as a tutor for hire, teaching younger children or helping them with homework. It's a part-time job with benefits to your tween, which builds on their presentation and communication skills.
A bright 10-year-old can gather together preschoolers and lower grade kids for tutoring lessons, often after school or during the summer. By helping them work through complex subjects, tutors earn hourly or per-lesson rates, almost $8 per session. You can reach out to friends and family members if their kids are struggling in school or advertise your child's services through regional social forums.
#9 Selling Treats, Baked Goods, or Lemonade
Your ten-year-old enterprising child can sell beverages and foodstuffs during school breaks to earn money, but they'll have to go beyond the standard lemonade stand. If you baked delicious cakes, cookies, or other types of confectionery, your pre-teen can take them around the neighborhood or set up a stand.
With today's digital economy, your ten-year-old reaps more profit with an online presence where they can post pictures of delicious goodies for sale. Places like malls, parties, and sports events also present opportunities for earning more money.
#10 Crafting Products to Sell Online
If your ten-year-old has a knack for arts and crafts, online platforms like Etsy support small businesses and artists to sell handmade creations. Your tween could be good at painting or making jewelry, or they're little industrialists already making homemade candles or soap.
There's never a shortage of ideas, and your crafts-inclined ten-year-old can create anything from crocheted kerchiefs to earrings or bracelets. You'll guide your child in registering for online accounts where they'll find a willing marketplace for any range of customized gifts.
Attend parties for networking and where your young artist can do face painting or they can design and sell t-shirts or customized shoes. Arts and crafts also sell well at funfairs or the local farmers' market, and a stand outside a grocery store works as well.
A great product to sell online is printables. I actually sell commercial use printables that you can sell as your own at PLR Beach.
#11 Pick-a-Dog-Poop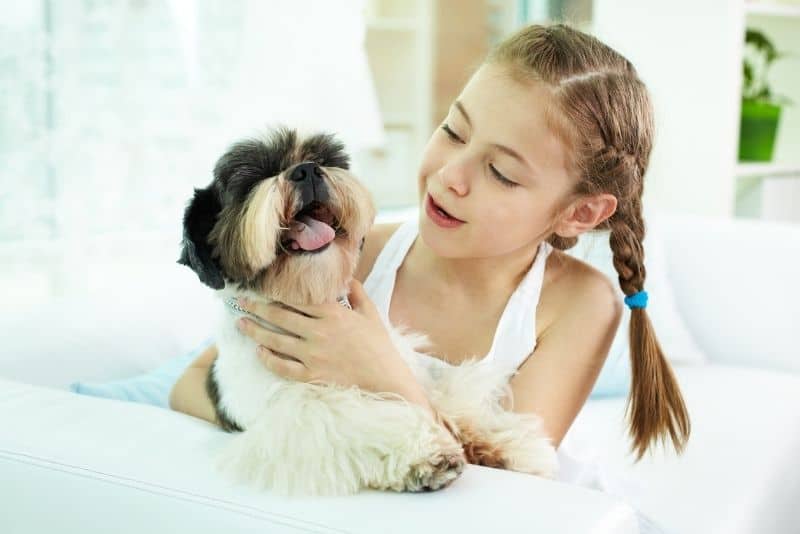 If your ten-year-old doesn't get easily disgusted, offering services as a pick-a-dog-poop is worth looking into. With the right protective gear, like gloves, an apron, scoop, and such, services can extend to clearing out cat litter boxes for your neighbors. It's a great idea to make money, especially if you live in an area with many canine owners or a park where dogs are often walked.
However, no pet owner loves picking up their animal's mess, and there are few restrictions to dumping poop in the regular trash. Your ten year old will make their rounds after school or during the break offering pick-a-poop services, alongside dog walking and pet sitting,
#12 Paper Route
An early rising ten-year-old will deliver the morning paper, or they can ride their bike around the neighborhood after school on a paper route. While earnings may be meager and the weather sometimes rough, it's an excellent opportunity for your budding entrepreneur to learn job skills.
Not only will your 10-year-old get paid for delivering papers, but they'll also learn communication and people skills, sometimes earning tips for doing a great job. It's best to start with a route close to home, and sometimes you'll drive them on their paper route when it's snowing or raining heavily.
#13 Blogging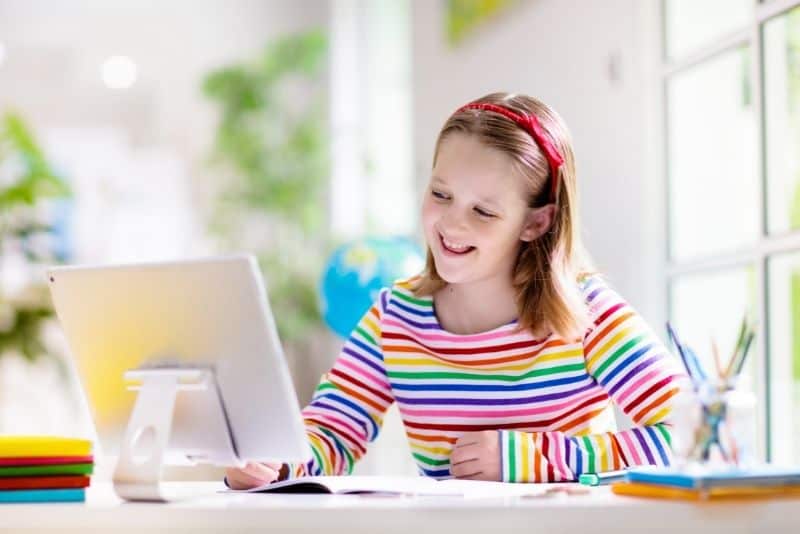 Blogging can be a great way for a 10-year-old to earn money. I have been blogging since 2015 and now make $30k-$40k a month. You need a host to create a blog using WordPress.
The best host to sign up with is BlueHost, which costs only $3 a month!
#14 Tutor younger kids
If a 10-year-old excels in a particular subject, they can offer tutoring services to younger students, helping them with homework or providing guidance in a specific area. They can tutor someone over Zoom from home.
#15 Computer assistant
If a 10-year-old has good computer skills, they can help older adults or family members with basic computer tasks such as setting up email accounts or navigating software. They can assist someone over Zoom from their home.
More Jobs for 10-Year-Olds?
Besides traditional household chores, and baby or pet sitting, you can think outside the box depending on your location and what's in demand. For instance, if you live near a famous beach, your ten-year-old can sell suntan lotion or ice-cold water to sunbathers. There are also opportunities for gainful employment for tweens in today's gig economy over a booming internet-based marketplace.
Work experience for your child is beneficial to their overall personality development, learning money management, and essential life skills. Here, advances in technology have resulted in the online-based freelancing industry. With a bit of guidance, your ten-year-old can make videos, become an influencer or write for remote clients, and it's also a safe way to make money.
Do you have more job ideas for 10-year-olds? Let us know in the comments!
Related Posts:
Pin to Pinterest:
Pin to Pinterest so other moms can find out about these jobs for their 10-year-olds.