Although it may seem challenging to have healthy and cheap meals, eating healthy without breaking the bank is possible. It is important to note that considering the most affordable meals doesn't imply having unsavory or unhealthy meals. These meals can work when one is on a budget, especially when they have a large family. One can still enjoy these cheapest meals on a budget provided they are strategic about menu planning and grocery shopping. This article will look at some of the cheapest meals on a budget. Here are some ideas and tips to consider:
Cheapest meals on a budget
#1 Pancakes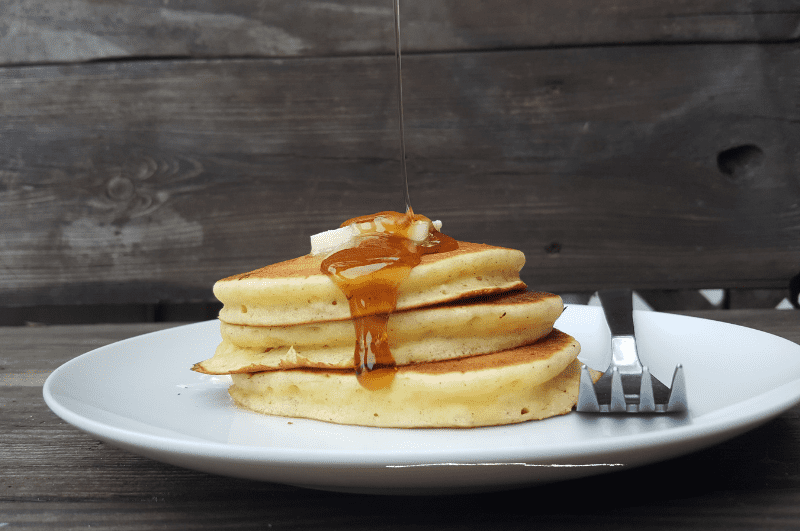 For most families, pancakes are among the cheapest meals to consider for breakfast. In addition, they are easy to prepare with different recipes to use. For instance, one can use water instead of milk when on a budget.
Alternatively, the same applies to crepes, or try it with French toast. All one needs is white sugar, baking powder, salt, milk/water, eggs, and vegetable oil.
#2 Eggs
Eggs are among the cheapest meals to prepare and are rich in protein. Also, eggs are affordable depending on where one purchases them. The exciting part is that various options exist to prepare eggs, scrambled, fried, or omelet.
If one is tired of the usual fried egg, they can try something new, like scrambling eggs with red peppers, mushrooms, spinach, and bat red potatoes, to have a cheap but healthy meal.
---
Related Posts:
Top 40 Cheap Dinner Ideas for Tasty and Pocket-Friendly Meals
How to Save Money Eating Out: 18 Quick and Easy Ways to Save
4 Simple Meal Planning Tips and Meal Plans for Beginners
---
#3 Oatmeal breakfast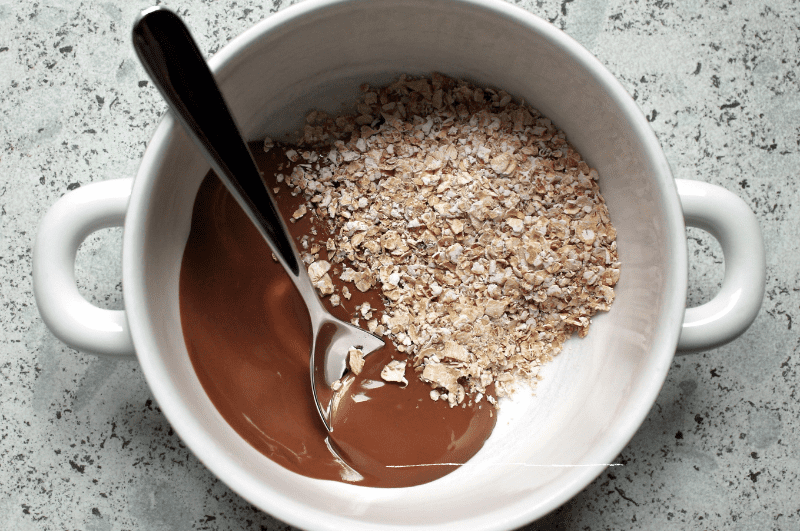 Oatmeal is among the cheapest meals, either in bulk or in a canister that one can stuff easily. It is an easy and simple meal and perfect for a winter or cold fall breakfast.
Of course, one must jazz up oatmeal by adding honey, brown sugar, yogurt, or fruit. Interestingly there are several ideas in toppings that one can use with oatmeal depending on the season, and they are equally affordable.
#4 Leftover rice
Leftover rice can be used to make a breakfast meal. Using leftover rice for breakfast is among the cheapest meals to prepare. The concept is to cook and eat twice. All one needs is some sugar, milk, and cinnamon to taste.
The food can be warmed up with the ingredients, and all someone has is a perfect breakfast. Besides breakfast, one can use leftovers to prepare a delicious lunch. Using leftovers will cut down on waste and reduce the time needed to cook because all that is required is to warm them.
#5 Sandwiches
The exciting part about sandwiches is that one can turn almost anything into one. Sandwiches are among the cheapest meals and the best grab-and-go lunch alternative.
It is among the cheapest meal ideas, and one can make tuna salad, peanut butter and jelly, deli meat, and chicken salad. Most importantly, nothing is better than a classic grilled cheese sandwich if someone wants to enjoy ultimate comfort.
#6 Eggs and toast
One of the cheapest meals to consider for breakfast is toast and eggs, especially for those making homemade bread. Although it's a popular breakfast meal, there is no rule against having it for lunch. Most importantly, one can make sandwiches for kids to carry to school for lunch or bring to work.
#7 Burrito bowls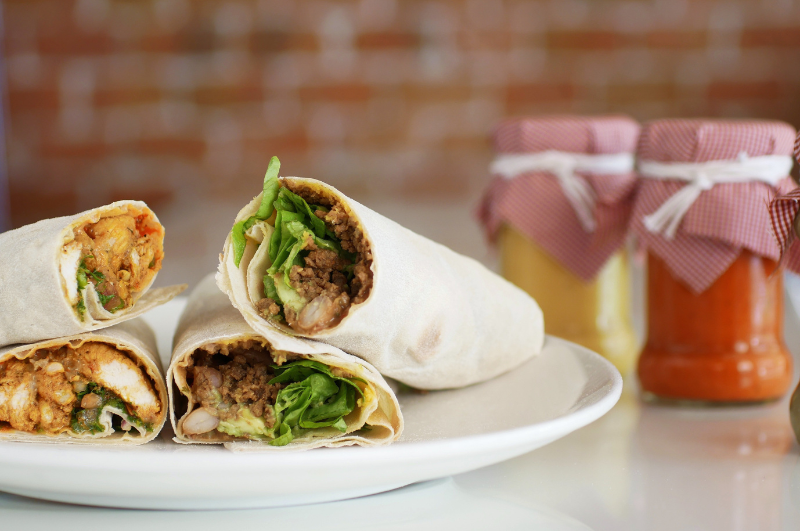 One can use beans and rice to make a burrito bowl for a fraction of the price. Although tortillas are pretty pricey, one can buy cheaper beans to make burritos. Sharp cheddar cheese and refried beans can boost the flavor alongside onions and sour cream. Cheese can be sold alongside a bottle of salsa, and the journey to an instant meal is complete.
#8 Salads
It is vital to note that one can make several affordable salad options. Salads are among the cheapest meals that don't have to be expensive and tedious. For instance, consider a highly nutritious chickpea tuna salad that costs a fraction of the price.
Alternatively, one can try a pasta salad which is cheap to prepare and an ideal summer salad. The good news is that it requires pantry staples one could have on hand.
#9 Quesadillas
Another fantastic option for using tortillas is to make quesadillas, which can be filled with almost anything. Simple quesadillas topped with cheese, sautéed peppers, and onions can be a fantastic meal. However, one may make quesadillas using chicken, corn, black beans, taco sauce, ground beef, or pepperoni and spaghetti sauce.
#10 Soup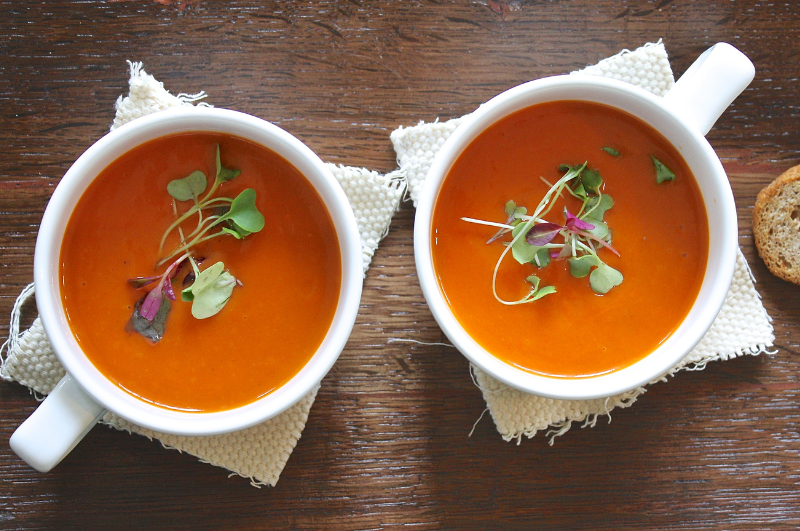 Although purchasing canned soup can save time, fresh soup may be more affordable and typically has less salt. For instance, anyone may make chicken or vegetable soup for cents.
Additionally, preparing lunch in the morning might be shortened by cooking soup in a slow cooker the night before. For instance, bean soup can be prepared cheaply and will be a great family meal someone can take advantage of. It is cost-effective to prepare and can be stored in the fridge for days to save time and other expenses.
#11 Casserole
Casseroles are among the cheapest meals and a way to save money. The trick is to keep ingredients simple; one can realize they have considerable room in their budget. Additionally, the casserole can make fantastic leftovers to use the following day.
For large families, casseroles make a perfect meal that can feed hungry mouths in large portions. One can consider paste casserole, tater tot casserole, chicken stuffing, and macaroni and cheese bake.
#12 Wraps
With several variations of wraps, one can be spoilt with variety on each day of the month. Moreover, these wraps are easy to prepare. All one has to do is get some bacon, and then they can instantly make lettuce, avocado, and tomato wraps.
#13 Cream wheat with fruit
Similar o oatmeal, cream wheat is also one of the cheapest meals that one can have for breakfast. To add more flavor and bulk it up, one can add low-cost fruits like sliced bananas or apples and some honey to sweeten it instead of sugar.
This is easy to prepare; one can add sugar to sweeten it. However, since it is a rare treat, one can add sweetened condensed milk. Although it is fattening, it is still a tasty treat.
#14 Hard-boiled eggs with a tortilla topped with cheese
One of the easiest and cheapest meals includes hard-boiled eggs and cheese in a tortilla. All one can do is boil eggs or cook them in a glass bowl in a microwave and then place them in a heated tortilla shell, mash them using a fork, and add cheese.
This meal can be warmed in a microwave to melt the cheese. One can make it tastier by adding some mayo before they wrap the tortilla.
#15 Quiche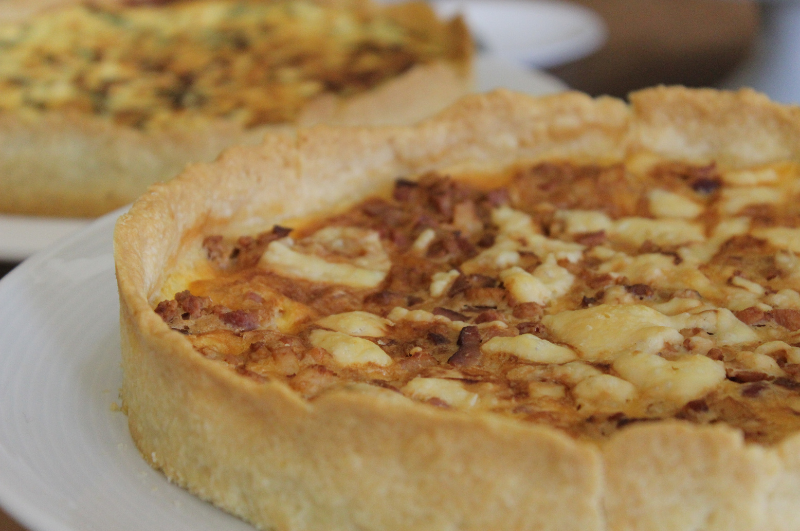 Quiche is among the most popular and cheapest meals one can have for breakfast. One can prepare a quiche within 15 minutes. Additionally, to cut the cost, one should prepare the crust themselves, and instead of butter, one can use shortening.
Then, all one needs is a cup of milk, eggs, salt, black pepper, shredded cheese, black pepper, and chopped cooked ham.
#16 Grilled cheese
Grilled cheese can be an easy dinner to make. All one needs are two slices of bread, some butter, and a slice of cheese to toast up. The meal can feed a large family for less than $5. There are other alternative recipes for this simple meal for those more adventurous.
#17 Egg salad and Tuna Fish Salad
For lovers of sandwiches, this is among the cheapest meals to prepare. It involves having an egg salad and tuna sandwiches and putting them together for a tasty sandwich. Mix mayonnaise or salad dressing for a tuna fish sandwich and add pickles.
Additionally, one needs hard-boiled and mayonnaise or salad and add seasonings for the egg salad. This is a simple but tasty lunch treat.
#18 Spaghetti pie
This is another cheap meal to prepare is Spaghetti Pie, which is a variation of pasta casserole. A sauce bottle can be bought for as little as $2, and a box of pasta goes for around $1. Again, it is among the cheapest meals to prepare with readily available ingredients in the pantry.
#19 Mac & Cheese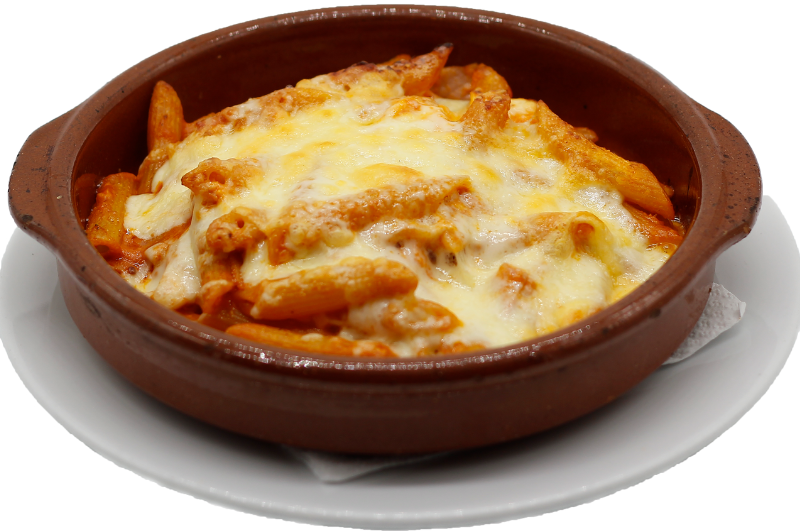 Mac and Cheese is one of the cheapest meals for those with children, and kids love them too. It is a meal popular among kids that will be relatively inexpensive. One can get even two boxes for as little as $1 when it is on sale.
#20 Lentil Stew
Lentils are affordable pantry staples that everybody looking to save money on meals should have. For instance, lentil stew can be cheap, especially during long cold winters. It is vital to note that many alternative dishes can be prepared using lentils.
#21 Fried egg McMuffin sandwich
Buying a breakfast sandwich on the way to work may cost someone up to $4. This is outrageous when someone can prepare one for as little as $0.75 at home. This is one of the cheapest meals; egg muffins are freezer-friendly.
As a result, one can prepare a big batch o these muffins and freeze them, and whenever one wants to eat, one needs to microwave it, and their breakfast is ready. They are a great way of making breakfast without the hassle of going through a drive-thru to work.
#22 Chicken rice soup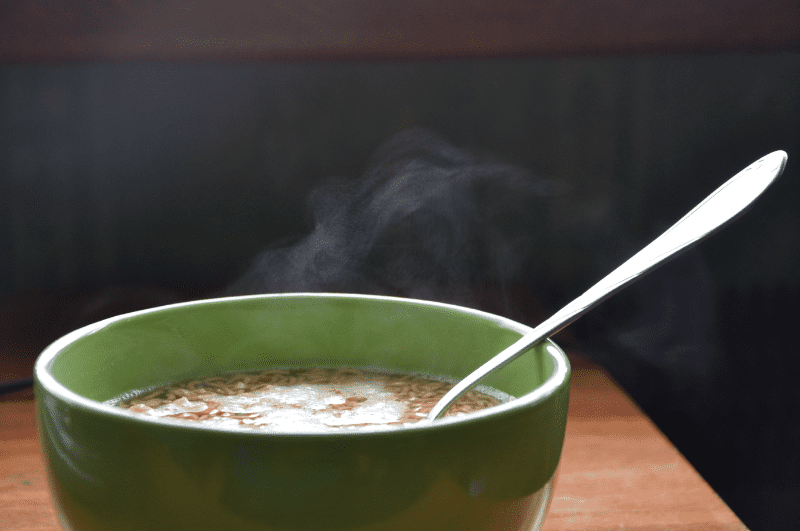 Another favorite workweek lunch one can have is homemade chicken rice soup. One can make a big batch with roasted chicken because the chicken is already cooked. Use drippings from the chicken to make broth.
Next, boil the rice, celery, and sliced carrots and have a simple but delicious meal. It can be kept in the freezer; all one has to do is grab it anytime and warm it, and they are ready to go.
#23 Chicken tacos
Among the cheapest meals to prepare for dinner are tacos. This is an easy-to-prepare meal; one can use leftover chicken in the freezer or fridge. For large families, one can prepare chicken tacos in big batches.
They can be put in the freezer; when someone wants them, they can warm it and add some vegetables for a quick, cheap meal. Another fantastic idea for preparing tacos is using ground turkey instead of beef. Ground turkey is cheaper than a hamburger. Interestingly one can even substitute ground beef for the chicken to make it less expensive.
#24 Chicken and fries
Chicken and fries can make a good and cheap meal at home. One can decide to bake, grill, or roast chicken to be served with homemade fries. With this meal, cooking as much chicken as possible is advisable to save time and resources.
Leftovers can be packaged in the freezer to make other dishes like chicken salad sandwiches, chicken tacos, casserole dishes, etc.
#25 Stuffed baked potatoes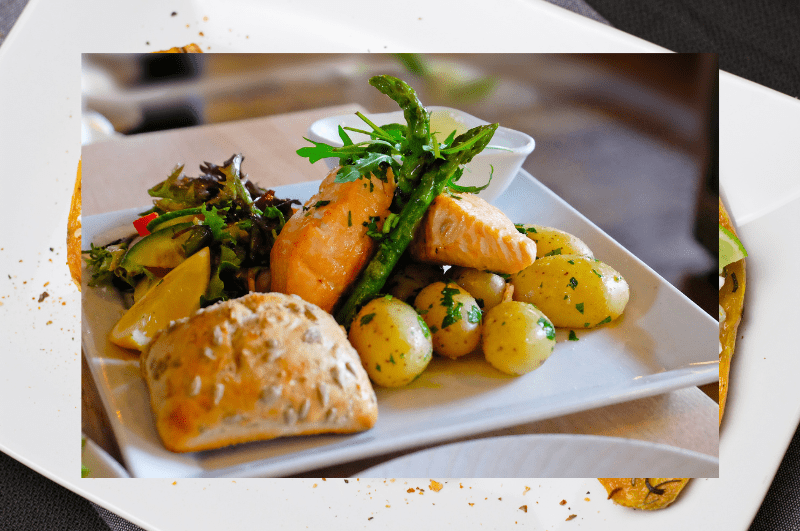 Potatoes are among the cheapest vegetables and last longer than any vegetable from the grocery store. The most important aspect is that they can be prepared in various ways, like mashed potatoes or fries and baked stuffed potatoes that one can eat as a main dish. One can add a sour cream dollop of butter and sprinkle crumbled bacon or toppings for a hearty, cheap dish.
More Cheapest Meals on a Budget?
There are several ideas one can follow to have delicious cheap meals. Although inexpensive, these cheapest meals can also be healthy and tasty. For those with large families to feed or have little time to cook every meal, these ideas can be a great way to have cheap meals and save time.
Have you tried any of these meals? Do you have more cheapest meals on a budget ideas? Let us know in the comments!
Related Posts:
Top 40 Cheap Dinner Ideas for Tasty and Pocket-Friendly Meals
How to Save Money Eating Out: 18 Quick and Easy Ways to Save
4 Simple Meal Planning Tips and Meal Plans for Beginners