Are you wondering how to make $500 fast? Sometimes you may not have the cash on hand to cover an upcoming bill or an unexpected expense. Or maybe your rent is due now or immediately but you are short on money.
Whatever the reason, if you need extra money fast, there are ways to make money fast. Selling your unneeded stuff, freelancing online, writing articles for online sites, renting out a spare room, driving for Uber, etc. are some of the quickest ways to make money fast.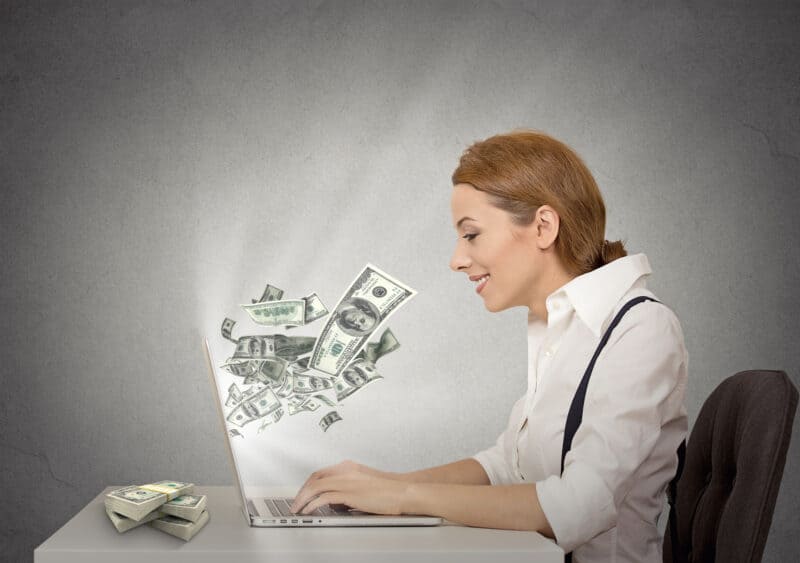 There are other money-making methods like getting paid to read emails, getting credit card sign up bonuses, earning cashback online, and more that may not make you $500 fast on their own but if you can do a few of these, they can add up quickly.
Some of these money-making methods will make you $500 in a week or even in a single day and some of them will take a little longer than a week. If you need to know how to make $500 quickly, I have listed some of the top legit ways to make $500 fast.
30 Ways to Make $500 Fast
If you find yourself in a situation when money is tight and you need to pay the rent now or you simply just need $500 fast, this article is all about making $500 fast.
Nowadays, you can make $500 fast even without a job. You may be able to make $500 fast using one of these methods or a few of these methods, depending on your skills and how much effort you put in.
#1 Get a Refund
One of the easiest ways to make some money fast is when you save money on your purchases by getting refunds for late deliveries or price drops from companies you bought your items from. But you do not have to chase if a company owes you a refund. Paribus will do it for you.
If you are an online shopper, sign up for Paribus if you are not already using it. Paribus is a company that automatically helps you get refunds for late deliveries or price drops. For instance, you could get up to $10 in Amazon credit if they deliver a package late.
Paribus tracks online prices and helps you get refunds for price drops on items you bought recently from your favorite store(s). If you bought stuff recently and the prices of those items dropped, Paribus ensures that you get the extra cashback. You could make anywhere from $20 to $200 in refunds through Paribus.
---
Related Posts:
---
#2 Cancel Subscriptions You No Longer Want to Pay for Using Trim
Money saved is money earned. You can make some quick cash through saving money each month by canceling subscriptions that you rarely use or do not use at all.
However, what about subscriptions you pay for regularly but have long forgotten about? That is where Trim comes in.
Trim is an app that lets you know if you have any forgotten or unwanted subscriptions. If you find any subscriptions that you pay for monthly or annually, but no longer want to pay for, then you can ask Trim to cancel it for you.
Trim can also negotiate the price of your monthly cable, Internet, and other subscriptions for you so you can get more money back to your pocket.
Click here to start saving money with Trim!
#3 Get Paid for Losing Weight
With Healthy Wage, you get paid if you lose weight. Simply download the free app and make a bet on how much weight you will lose. If you lose weight, then you get your money back and way more!
Click here to start getting paid to lose weight with Healthy Wage!
#4 Check for Unclaimed Money
Did you know that there are about 14 billion dollars of unclaimed money floating around the US? Maybe, some of it is yours and waiting to be claimed.
Every year hundreds of tax refunds do not get cashed, utility deposits are misplaced, insurance pay-outs are forgotten about, and much more. All this unclaimed money just sits around in Federal or State government accounts.
Some of it may be yours just waiting for you to claim! There could be hundreds or thousands of dollars of money that is lying around in your name. Check out Unclaimed.org to see if there is any money floating around in your name. This is a smart way on how to make $500 fast!
#5 Earn a Free Stock
You could earn a free stock in minutes after signing up with an app called Robinhood.
There are no obligations to actually invest your money once you sign up.
Once you sign up for Robinhood, you will be rewarded a random stock valued between $2.50 and $200. You can sell it after three days to cash out.
#6 Take Paid Online Surveys to Make $500 Quickly While Watching Netflix
If you watch Netflix or Hulu for a while after coming home to unwind from a long day's hard work, you are not alone. But what if I told you that you can actually make some money online while watching Netflix? That is where online surveys come in.
One of the easiest ways to make some quick money online is through paid online surveys. Many reputable survey sites have a mobile app, so you can take surveys while on-the-go.
There are a ton of survey sites out there, but here are some of the legitimate survey sites I recommend checking out:
Typically survey companies pay from a few cents to a few dollars per survey. I have made $1,500+ by using Survey Junkie in my spare time.
You will probably not make $500 fast through surveys unless you do a lot of high-paying surveys daily. But you may be able to make $50-$150 a month easily by taking surveys regularly.
Click here to get paid to take surveys with Survey Junkie!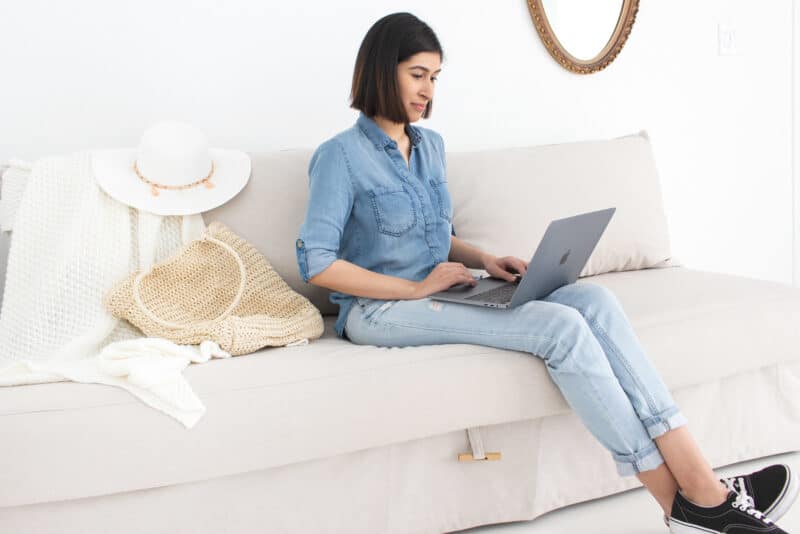 #7 Get Paid $200 Quickly to Open a New Checking Account
Did you know that you can get $200 to open up a checking account with Chase? This is one of the best ways to make an extra $200 fast. Combine it with other methods to make 500 dollars fast.
If you already have a checking account, you may wonder why you would need another checking account. You can actually have 3 or 4 different checking accounts to manage your finances better: one checking account for your paychecks to go into it with direct deposit, one for short-term savings, one for your monthly bills, and one for an emergency fund.
So, get $200 for opening a Chase Checking account and setting up direct deposit.
Click here to open a Chase Checking account and receive $200!
#8 Get $500 by Applying for a New Credit Card
One of the best ways to make $500 fast is by getting credit card sign-up bonuses from one of the credit card companies that give new members a $500 cash bonus fast.
However, to get the cash bonus, new users usually have to spend a certain amount of money within a specific period of time. You can earn this free money quickly if you use the card to buy things you need to buy anyway.
However, make sure you apply for a credit card that does not have an annual fee and charge for foreign transaction fees. If you need to make a big-ticket purchase or want to take a trip abroad, it is worth applying for a new credit card that offers a sign-up bonus to make $500 fast.
#9 Upload Your Receipts to Make Money Fast
You can make some money fast by uploading your receipts wherever you shop. There are many cash-back apps such as Ibotta and Get Upside Rewards that give you a certain percentage of money that you spend back for shopping through them.
Simply search Ibotta for cash-back deals on the items that you are going to buy anyway. Once you have purchased your items, take a picture of your receipt and submit it via the app to earn cashback.
Get Upside is another money-making app that pays you to scan your receipts wherever you shop for items or gas.
Although you will not make $500 fast with Ibotta and/or Get Upside Rewards, you can combine this money-making method with other methods of making money to make $500 fast.
Click here to save money with Ibotta! | Click here to save with Get Upside!
#10 Read Emails to Make Money
It is hard to believe but you can really get paid to read emails. There are some websites that will pay you to read their emails. For instance, Vindale Research, an online market research panel, lets you earn money for reading your emails, taking surveys, and doing other easy tasks online.
It is an easy way to earn some extra cash fast. While you will not make $500 fast opening up promotional emails, doing a few of the other money-making tactics, you can make an extra $500 fast.
#11 Take Part in an Online Focus Group
You can participate in an online focus group to make extra money. You can easily make $100 being part of a focus group for an hour or so of your time. Finding online focus groups is much easier than finding local focus groups.
Typically you will take part in a chat-based or an audio-based discussion online, and give your opinion of a particular product, service or issue, depending on the focus group.
Here are some sites that offer online focus group jobs:
VIP Voice, for instance, is a great resource for finding online focus groups. They will reward you for filling out online surveys. Once you have joined, you can be invited to be a part of these online focus groups depending on your profile and interests.
If you take part in these via VIP Voice, you can earn $25 – $100 or more by participating in an online focus group, depending on the company and length of the focus group. This is an easy way on how to make $500 fast!
#12 Sell Your Old Clothes to Make $500 Fast
You could probably find $500 in your closet. If you have gently used clothes that you simply do not like anymore, or have unworn clothes collecting dust, why not sell those unwanted clothes to make some extra money fast?
Here are a few sites or online platforms to sell your unwanted clothing on:
If you have gently used designer clothes, then sell them on Poshmark and thredUP. You can also sell your clothing at a consignment store, but I would suggest selling your clothes online because you can make more money.
#13 Sell Your Old Gadgets
If you have old stuff like DVDs, CDs, or other items that you no longer need or want any longer, you can sell them online for cash via Decluttr. It is an app that allows you to enter the barcode of each gadget that you want to sell. Decluttr will then give you an instant offer for each gadget.
If you accept the offer, Decluttr will send you a free shipping label. You print out the shipping label to put on your box of old gadgets and ship it out to them. You will receive your payments via a check, PayPal, or direct deposit after Decluttr receives your stuff.
#14 Sell Your Jewelry
If you have jewelry you no longer wear, you can make some money fast by selling jewelry. Sites such as Etsy, eBay and I Do Now I Don't are great places to sell your jewelry on. You can also sell your items via Facebook Marketplace.
#15 Sell Your Unwanted Gift Cards
If you have gift cards to various retailers and restaurants you do not want to use, you can sell those unwanted gift cards online or off to make money fast. You can also sell partially used gift cards. For instance, you can sell an unused or partially used Amazon gift card to get some extra cash in your wallet.
You can sell your unwanted gift cards on eBay, Craigslist and gift card websites like Cardpool, Raise and others. You can ask your family and friends to see if anyone is willing to buy your Amazon gift cards. This is an excellent way on how to make $500 fast!
Some Coinstar machines will exchange your Amazon gift cards for cash. There are more ways to get cash for your gift cards. You can get up to 92% of the value of your gift cards when you sell them through Cardpool.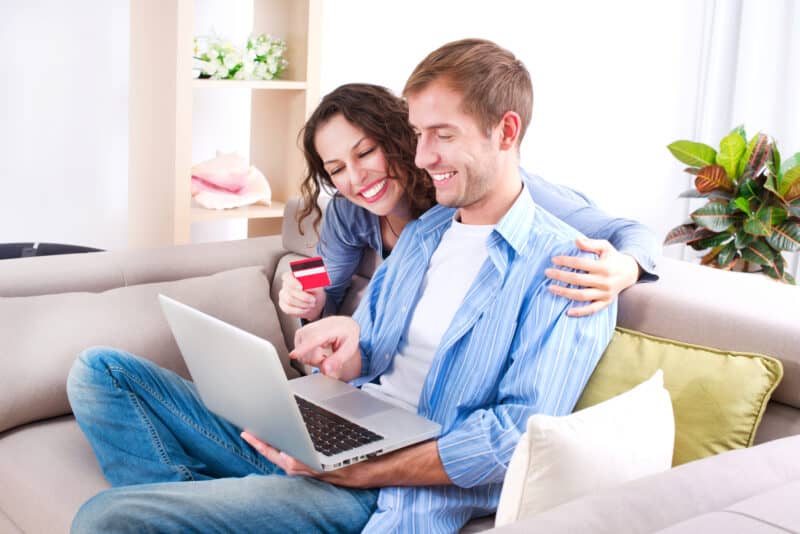 #16 Sell Your Photos Online
Are you a professional photographer? Then selling your photos online can be a great way to make some money fast. Even if you are a novice photographer, you can make money by selling your photos online. There are some stock photography sites or agencies online that let you sell your snaps online for cash.
When you upload your photos onto these sites, and they are approved by these sites, you will earn money each time one of your approved photos is downloaded by a customer of these stock photography sites.
Depending on the site, you can have the option of setting an exclusive or non-exclusive license for your images. If you can take great photos, you can sell your photos for cash through these stock photo sites.
Here are some reputable stock photography sites where you can make money online with your photos:
You can earn up to 30% of the sale price of your images with Shutterstock which has paid over $500 million to its contributors. You can earn up to $120 per image download on Shutterstock.
#17 Rent Out Your Spare Room or Apartment
If you have a spare bedroom in your house, then you can make some money quickly from it by renting it out on websites like Airbnb.
You can even rent out your entire apartment or house for the short term while you are away on vacation to make extra money quickly.
Depending on your location, you can make an extra $500 or even thousands of dollars per month by turning your spare room, or entire house when you will not be in there for a while into a hotel.
With Airbnb, you can set prices, availability of your room(s) or apartment/house, and house rules. This is a great way on how to make $500 fast!
Click here to start making money with Airbnb!
#18 Sell Your Old Stuff on Craigslist
You can list your unwanted items on Craigslist to sell them locally. Craigslist is a great online platform to sell items like electronics, musical instruments and old furniture on for making some extra money fast.
#19 Make Money Fast Online with Online Writing Jobs
Do you have a knack for writing? Then you can make quick money online with your writing skills. You can write articles, blog posts, web pages, sales copy, and other content for companies and individuals to make money fast.
There are many different ways to find writing jobs online. Depending on the site, you may need to bid for jobs, pick jobs directly from a job board, apply for a writer position, or contact blog or website owners to land writing jobs online.
Here are some of the top sites to find writing jobs online to make money fast:
Many blogs or sites pay anywhere from $50 to $500 or more for a blog post. If you have specific knowledge of a topic, you can command a high rate for your writing services.
Click here to start making money on Fiverr!
#20 Do Some Freelance Work
If you want to know how to make $500 fast, then pick up some freelance work. Freelancing is one of the best ways to make money online fast.
If you have skills in writing, proofreading, graphic design, web design, social media, or any other field, you can sell your freelance services on freelance platforms or site slike Upwork, PeoplePerHour and Fiverr.
Here are some of the top sites to sell your freelance services for making $500 fast:
Depending on your skills, you could make 500 dollars fast in a week or even less.
Click here to start making money on Fiverr!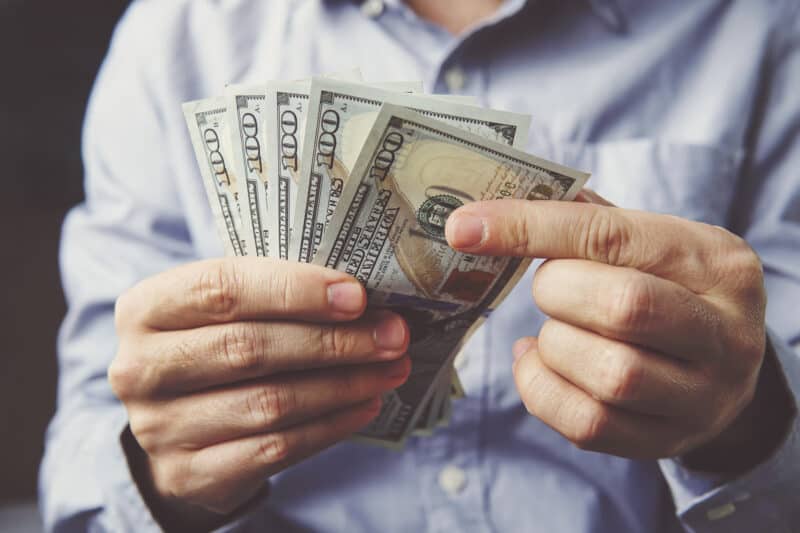 #21 Teach English Online
Teaching English online is a lucrative online job you can do from home to make $500 fast. VIPKID is one of the best platforms for online English teachers to make money online by teaching English online to kids. You can earn between $14 and $22 per hour as an ESL teacher with this platform.
It's possible to qualify to teach English online with VIPKID if you are a native speaker of English, have a bachelor's degree in any subject, and at least one year of full-time teaching or tutoring experience.
It is simple to make anywhere from $10 to $26 per hour as an online English teacher.
#22 Earn Money on Fiverr
If you have any marketable skills that you can use online, you can sell it on Fiverr as a seller. Once you have signed up as a seller with Fiverr, you need to set up a Gig or Gigs to offer your services to buyers who have the ability to order your Gig(s) directly. You can also respond to buyer requests to get orders.
If you can write content, design blogs or websites, create logos or banner ads, provide virtual assistance, manage social media, test apps and websites, tutor students, or offer any other service, Fiverr is a great place to sell your services.
You can also sell services like singing songs, writing lyrics, playing pranks, doing silly jokes, or other not so serious services to make money online with Fiverr.
Set the fee you want to charge for a service with $5 being the base price. You can offer different service packages at different prices for each Gig.
Click here to start making money on Fiverr!
#23 Be a Virtual Assistant
Many small companies and individuals, especially busy bloggers and online entrepreneurs hire virtual assistants to perform typical office duties such as replying to emails, data entry, typing up documents, managing social media pages, etc. Typical pay for general virtual assistants is around $15 per hour.
You can apply to virtual assistant jobs on websites like Upwork, PeoplePerHour and or join virtual assistant agencies like Horkey Handbook Pinterest VAs.
If you are a beginning virtual assistant, you can charge anywhere from $15 to $25 an hour, depending on your expertise. You will be able to charge much more if you have special skills like graphic design, customer service, or social media management.
If you charge $25 per hour you will only need to work 4-5 hours a day in order to make 500 dollars fast in a week.
There are plenty of ways to make an extra $500 fast. Here are some of my favorite ways to make $500 fast.
Click here to learn more about Horkey Handbook Pinterest Virtual Assistant Certification!
#24 Make $500 Fast as a Rideshare Driver
Thanks to rideshare apps out there you can now make money as a rideshare driver driving for a rideshare company like Uber.
You can make money with your car as an Uber driver as long as you and your car meet certain requirements. How much you make depends on a number of factors, like the company you drive for, your location, how often you drive, the tips you receive and more.
You can earn $500 fast even driving people around during evenings and weekends. You can earn hundreds of dollars in tips and bonuses too depending on the number of tips you receive and how many trips you do a week.
If you enjoy driving around and meeting with new people, you can make $500 fast driving for Uber thanks to rideshare apps out there. This is an excellent way on how to make $500 fast!
Click here to get started driving with Uber!
#25 Deliver Food
If you do not like picking up strangers in your car and driving them around, then you may enjoy delivering food to hungry customers using food delivery services like Uber Eats and DoorDash.
Here are some reputable sites and apps you can sign up with to be a grocery delivery driver and make money
#26 Get Paid for Eating Out
You can get rewarded for eating out at your favorite restaurant. There is an app called Seated that gives you $10 to $50 in rewards every time you make a reservation at your favorite restaurant.
#27 Become a Babysitter
If you enjoy spending time with kids, babysitting is an excellent way to earn some extra income. You will not even need to leave your home if you choose to look after other people's kids in your own house. You can do it during the evenings or weekends too.
The best way to find babysitting gigs is to let your friends, family, and moms at school know that you are available. You can advertise your services for free on Craigslist and social media to find clients.
You can also find jobs for babysitters on sites like Monster.com and Indeed. Or you can sign up to be a baby sitter with the following online platforms for babysitting jobs:
These sites connect parents and baby sitters.
The pay rate for babysitters vary based on their experience, location, age, number of kids they take care of, and additional responsibilities. However, you can expect to make around $15-$18 per hour for one child.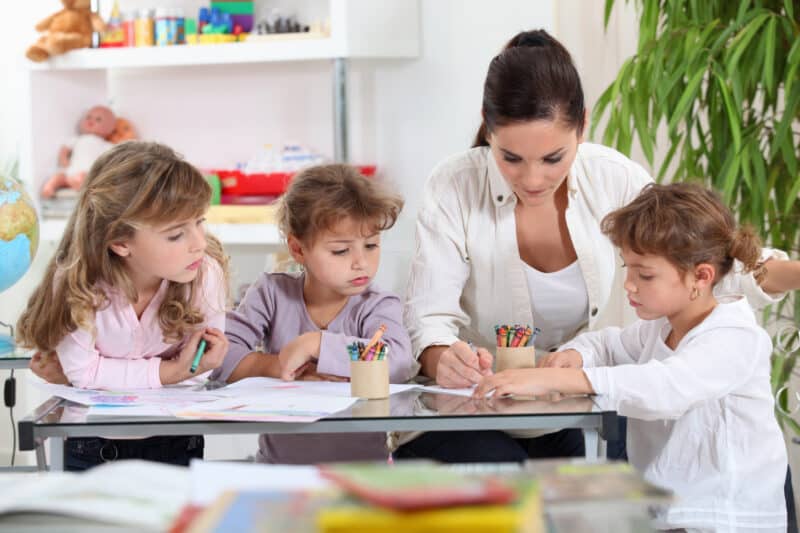 #28 Be a Dog Sitter or Walker
Many people will pay you to watch their pets, especially dogs. If you need to make $500 fast, you can get paid to watch or walk dogs while their owners are busy at work, out of town or away on vacation. If you offer dog boarding service, you will care for dogs overnight in your home.
Check out Rover to get started with dog walking to earn money from home!
These apps and sites connect dog owners with dog sitters and walkers. This is a great way on how to make $500 fast!
Typically, pet sitters make $14-$18 per hour. You can be a dog sitter or dog walker to make a few thousand dollars a month if you watch or walk dogs every day.
Click here to work at Rover and make money walking cute dogs!
#29 Do Work Around the Yard
If you enjoy working in your yard, then you may choose to do yardwork for others in your neighborhood to make $500 quickly. You can earn good money by mowing lawns, removing weeds, cleaning gutters and raking leaves for your neighbors to make money fast.
You can find yard cleaning jobs on Craigslist, Facebook or similar or post an ad on Craigslist, post flyers on a local bulletin board, or use social media to advertise your services.
#30 Have a Yard Sale
If you need money today or tomorrow, you can have a traditional yard sale to make some cash by getting rid of your junk. If you have unique items, you can make more bucks for those items. By having a yard sale, you can earn extra money and have a spring cleaning at the same time.
More Ways on How to Make $500 Fast?
As you can see, there are lots of ways you can make $500 fast if you are willing to put in the effort and time. You may even be able to earn more than $500 fast if you do a combination of the above money-making ideas.
If you know of other ways on how to make $500 fast, then leave a comment!
Related Posts:
Pin to Pinterest
Pin to Pinterest to help others get $500 too.