When I graduated college, I could not find a full time job for 2 years due to not having any experience. I learned how to drastically cut expenses during that tough time while I worked doing odd jobs and freelance.
It can be really hard living without all the things that you love to spend money on when money is tight. Every month, I make extra money by doing surveys with Survey Junkie. It is possible to make $1k in one month doing surveys with this ultra-detailed guide.
---
Related Posts:
---
I prepared this post to help out everyone who is currently trying to save money, but wants to live well!
17 Things You Can Live Without To Save Money
#1 Buying Coffee at Starbucks
On the way to my job, there is a Starbucks and I find myself stopping there every morning. After deciding to stop going one day, I have been saving more than $30 a week.
Instead, I brew my own coffee at home in a Keurig machine and buy K-Cups in bulk on Amazon.
When I want different flavors, I use the Torani sugar free coffee variety pack in my coffee. I shudder to think of all the calories I used to consume when drinking a Starbucks. It was truly a dessert in a cup.
I then drink it in the car on the way to work using a Yeti stainless steel travel coffee mug.

By making my own coffee at home, I save so much money and save calories too!

#2 Brand Name Clothing and Accessories
Instead of buying designer clothing and accessories, I like to shop at discount retailers like Kohls. Kohls has a clearance rack in their stores where you can get clothes cheaper than a thrift store usually.
I buy clothes for my child there too at 70% off retail. If you open a Kohls store card, then you can save even more. They regularly send me 30% off coupons in the mail. I buy most of my clothes at Kohls now days.
Going to thrift stores like Plato's Closet and Uptown Cheapskate are good alternatives too. You could even sell your gently used clothing to those resale shops and make money.
#3 Cooking Foil and Baking Paper – How to Drastically Cut Expenses
Instead of use foil and baking paper, I use reusable silicone baking sheets. You can save so much money each month and cut down on your carbon footprint by using those baking sheets.
Food slips off easily from the silicone and there isn't any mess! I highly recommend everyone to get a set of these baking sheets for every day use.
#4 Bottled Water – How to Drastically Cut Expenses
It gets so expensive to drink bottled water all the time and your tap water might taste terrible. I live near a lake so our tap water is disgusting. I was buying bottled water all the time because of this issue.
Then, I discovered the Brita filtration pitcher and it has saved me so much money. I simply fill it up and keep it in the fridge for everyone to drink from. It eliminates the bad taste as well.
If you want to take water with you on the go, then why not use a stainless steel water bottle?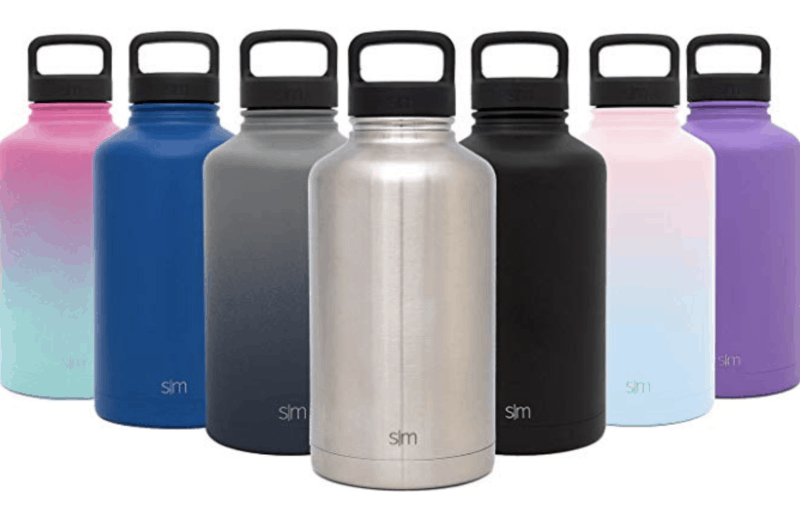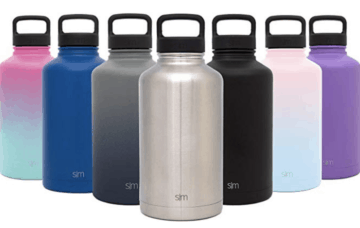 #5 Dryer Sheets and Fabric Softener
Instead of purchase dryer sheets and fabric softener, consider investing in a pair of hedgehog dryer sheet balls.


These work by rolling in the dryer and they lift and separate laundry, allowing hot air to flow. These balls soften fabrics too and eliminate the need of using fabric softener.
#6 Spice Mixes That Are Pre Made
I used to buy pre made spice mixes like meat rub and fajita spice mix. However, those pre made mixes are very expensive and it is cheaper to make your own.
This guide here has 25 spice mixes you can make yourself. After you make the mixes, store them in these fun magnetic spice jars that you can place on your fridge.

#7 Shaving Gel and Shaving Cream
Conditioner can do more than condition your hair. You can use it to shave your legs too! I like to buy Suave conditioner at the Dollar Tree to use on my legs. It smells so yummy and refreshing!
#8 Manicures and Pedicures
The nail salon near me charges $60 for a complete pedicure. It's so outrageous! I love getting gel nails so wasn't sure what to do.
Then, I discovered this gel nail kit by Azure Beauty and it was a game changer. It was a way great way on how to drastically cut expenses.


Azure Beauty has more nail colors like this pretty glitter color collection. Your nails will look like you spent $60 for a fancy pedicure and manicure.
#9 Air Refreshers – How to Drastically Cut Expenses
Buying new air refreshers can cost boatloads of money. You have to constantly change them when they stop working.
I discovered this guide online on how to make your own refreshers out of mason jars. It has saved so much money and they look so cute.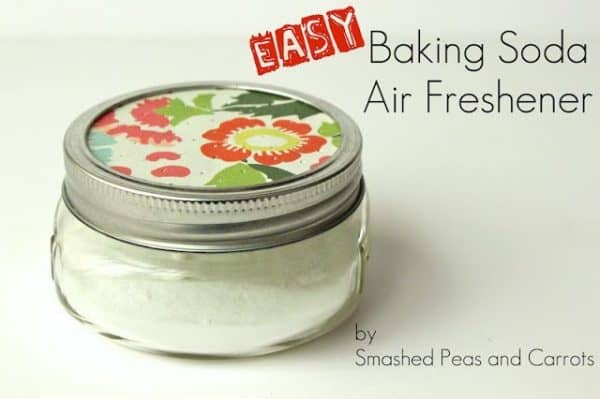 #10 Organic Fruit and Vegetables
It is a waste of money to purchase certain organic fruits and vegetables. If you are worried about pesticides, then you can wash them yourself at home before eating with this natural wash.


If you'd like to know which fruits and vegetables to purchase organic then head on over to this guide to learn more.
#11 Brand Name Pharmaceutical Drugs
Do you want to know a secret that pharmaceutical companies don't want you to know? It is that most generic drugs do exactly the same thing as the name brands.
Always purchase the generic version of the medicine if it exists. To be safe, however, ask your doctor.
Some medications do not have a generic, however. I have bipolar disorder and am on Latuda, which costs $1,000 a month. I use my husband's insurance and a coupon to get it down to $15 a month. Other medications like Seroquel, which has a generic, does NOT work.
If you aren't as lucky as me and do not have insurance, then consider switching to another medication that does have a generic to save money. If you have to use a name brand like I do, see if there is a coupon card that can help you save money.
Generic brands are much cheaper than brand names and even have the same dosage and ingredients. It's a great way on how to drastically cut expenses.
#12 Greeting cards – How to Drastically Cut Expenses
Making personalized greeting cards is better I think. You can get beautiful colored card stock by Neena paper on Amazon and then decorate it with stickers.

#13 Floor Cleaner
Did you know that vinegar is a natural ingredient that you can use to clean with? This saves you so much money and you aren't using chemicals that can harm your children and pets.
Watch this video to learn about more natural cleaning recipes you make!

#14 Gym Membership
I used to pay $110 a month for a gym membership with Lifetime Fitness. Although it was a nice facility, I hardly ever found myself going.
Instead, I decided to get an exercise routine going by walking outside in the morning. I even make money while I do it using the SweatCoin app!
#15 Makeup Remover
Instead of buying a harmful chemical that can poison my child if he swallows it, I use coconut oil to remove make up.
It is so inexpensive and more gentle on my skin! I don't have to worry about my child or pets getting into it either. It is used in food too so completely safe!
#16 Buying Lunches – How to Drastically Cut Expenses
The average amount that you spend buying lunch every day is $15. If you work during the day like me, that can add up to $300 a month. That's a car payment!
Instead, I use reusable bento box lunch boxes to pack my lunch each day. I make it a habit to create 5 lunches on Sunday night using left overs mostly.
#17 Eating Out for Dinner
Another way on how to drastically cut expenses, is that our family limits dinners out to one time a month if that. We use our Instant Pot to cook meals at home fast.

Here are 47+ recipes for your Instant Pot so you can start saving money by eating at home.

More Ways on How to Drastically Cut Expenses?
There are several other ways to cut expenses too like making freezer meals, using reusable diapers, making your own laundry detergent and more!

Do you have any ideas on how to cut costs? Let us know in the comments.
Related Posts:
Pin to Pinterest:
Pin to Pinterest so others can find out how to save money too on everyday expenses!