While businesses and brands know their services or products intimately, they also strive to learn about their customers and industry. By gathering data and insights, a company can achieve the highest levels of success and win over audiences. So, what are the best-paid market research sites to uncover your product's or services' placement in the marketplace?
Market research involves gauging the attitudes and opinions of consumers on a particular product or service. The analysis also gains insight into customers, interpreting data on spending habits, economic status, geo-locations, and preferences for their competitors. Participants are paid with cash, merchandise, gift cards, and other incentives for their time and contribution.
Don't expect to get rich participating in surveys or focus groups, but you can earn extra cash from legitimate opportunities. You can make extra money answering a survey by a market research site that collects information on consumer attitudes trends. These won't spam you or share your details with third parties, so read on for the best-paid market research sites you should consider.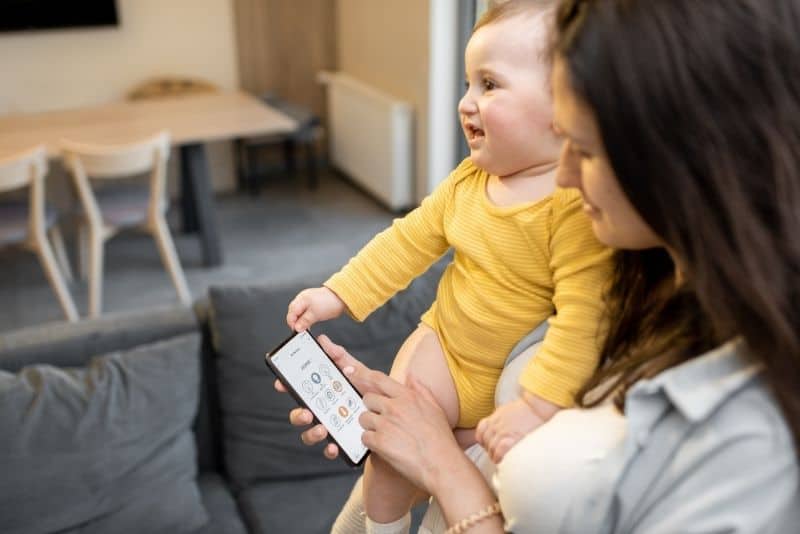 What Is Market Research and Why Does It Matter?
Market research involves gathering and analyzing information about a product or service's position in its designated marketplace. It seeks data regarding consumers' potential growth and customer interest, interpreting it through their spending habits, location, or economic conditions.
Such insights help companies to determine how to augment their customer bases and who their intended product or service consumers are. Through paid market research, a business will learn why people buy their offerings, how they make purchases and how much they spend. Firms also benefit from information on why customers will choose competitors' products over theirs and where they'll find opportunities for niche marketing.
It's easy to join paid market research sites, and you can do surveys or answer questionnaires from the comfort of your home. Many of these forums don't require skill or education, and some disclose the cash value for each survey. Others offer points that you can redeem for rewards, but there's always the risk regarding the personal information you'll have to give out.
It's not automatic that you'll qualify to participate in the best-paid market research sites since there are characteristics to consider, such as your demographics. However, if you fit the profile of the type of consumer a brand is looking for, they'll invite you to take part in online surveys. You'll be paid for tasks completed or according to how much time you spend contributing in moderated focus groups for money.
---
Related Posts:
---
The Best Paid Market Research Sites
Survey Junkie
Are you looking for a quick jump into taking surveys? As one of the best-paid market research sites, seek out Survey Junkie. While it's old for a brand surveys site, seeing as it was launched in 2005, the forum boasts over 10 million members. Their website claims to be the number one spot for earning cash and other rewards for sharing consumer thoughts.
Unlike their competition, you can get paid for market research at this site, which is transparent about how much you should expect to make. You'll earn between 50 and 450 points for tasks completed after your Survey Junkie login, and 100 of these equate to $1. Their website disclaims that you can't get rich by taking surveys, but cashing out takes the least time and is through a gift card or with PayPal.
Click here to join Survey Junkie now!
Branded Surveys
If you take a paid survey at Branded Surveys, you'll get rewarded generously for your contribution to consumer data for market research purposes. Once you've signed up and your profile approved, you'll receive a $1 bonus cash. The site features an elegant and user-friendly environment that allows navigation or exploration with ease.
Many surveys on Branded Surveys make it appealing when you're looking to make some serious cash. You can count on a regular stream of work, and you're offered the chance to earn more by participating in daily polls or recommending your friends. Unlike other paid market research sites, you'll still receive points even if your task is disqualified.
Inbox Dollars
There's a wide range of paid market research activities that you'll participate in on this site, giving you the capacity for handsome earnings. What sets Inbox Dollars apart is you can also watch videos, play games, and browse other sites besides taking surveys. Your profits are displayed as a cash value instead of point numbers, motivating your tasking as you see how your money is piling up.
Inbox Dollars offers a signup bonus, but their minimum compensation threshold is relatively tiny. However, the tasks are pretty basic, and you can start by answering a demographic questionnaire, which customizes its surveys and polls to suit your consumer personality.
Click here to join Inbox Dollars now!
Opinion Inn
The paid market research site is a great place to start taking online surveys and seeing cash rewards. Opinion Inn pays your money directly to your PayPal or bank account, which offers researchers convenience when collecting their earnings. You'll receive a signup bonus when you join this forum, free from anywhere worldwide.
Your rewards for completed surveys and polls on Opinion Inn will range anywhere from 25 cents to $100 for each hour.
Swagbucks
One of the most trustworthy paid market research sites is Swagbucks, a popular platform that has paid out over $600 million to participants globally. You're rewarded for accepting offers, watching videos, and playing games, or you may be asked to browse e-commerce sites and buy products.
Your tasks at Swagbucks pay approximately $6 per hour, and most of their surveys take roughly 10 minutes to complete. If your job fails to qualify or meet the set merits, you'll get consolation points, and your research comes from various sources.
Click here to join Swagbucks now!
Life Points
One of the world's most significant influencer market research sites is Life Points, having paid out close to $28 million to participants. It's easier to qualify for paid surveys on this site than on others, and you'll receive ten life points for joining up as a new contributor.
You can complete most tasks you'll undertake in 10 minutes on Life Points, but these will result in a lower compensation per-survey rate. However, timed returns are equivalent to your efforts, and it's hard to get stuck on one task for a long time.
Click here now to join Life Points!
Toluna
Toluna is a member of the Global Survey Network and is one of the top-rated paid market research sites. With over 70,000 participants, they have more than ten years of experience in the survey game and offer access to high-paying tasks. Besides an excellent reputation, this site pays quickly.
Ipsos iSay
A poll predictor sets Ipsos iSay apart from other survey sites, where you're asked questions if your tasks don't qualify. You get paid for consumer research studies in cash to take surveys at this site, while other jobs will offer gift cards. While the amount you earn differs according to the task, your answers give you a chance to win a prize.
Before you can withdraw earnings, you'll have to accumulate 500 points, which equals $5. Payout is via PayPal or redeemable gift cards, and Ipsos iSay has a stellar mobile app that allows you to earn on the go.
American Consumer Opinion
As a member of the Nielsen Company, the American Consumer Opinion has access to consumer data that are unavailable elsewhere. The paid consumer market research studies site pays real money for your completed online surveys and shared opinions. Once you join this panel, you'll be directed to test out products, ad campaigns, techniques, and slogans for companies.
You'll earn between $3 and $5 for each survey on American Consumer Opinion, typically 20 to 30 minutes long. Depending on your selection, you can get your rewards through PayPal or your bank account. Through a point system that's redeemable for cash, you'll garner 1000 points, equivalent to $10, before you can withdraw earnings.
Pinecone Research
You earn points for each survey completed on Pinecone Research, which works like other paid market research sites. It's a reputable survey platform with excellent rewards, and you learn about new products before they appear on the retail circuit. It's a site that's one of the few that will mail you a check instead of giving you hard-to-redeem gift cards.
Pinecone Research pays $3 or more for an average of two to three surveys each month, offering more opportunities to earn cash. You'll need to complete at least 30 tasks before requesting a payout, but the better business bureau rates them A+. Besides that, they offer a $10 signup bonus, although it may take up to three weeks to get approved.
OnePoll Survey Site
You're offered a slew of alternatives to earn reward points and cash by the OnePoll Survey Site, redeemable for amazon gift cards, or paid to your PayPal account. Some questionnaires provide easy, quick incentives alongside paid surveys, and you'll get money for referring your friends.
Opinion Outpost
Opinion Outpost is a paid market research site that offers short online surveys for money before you can access more lucrative studies. It's easy to join this platform, as you only need to register with your email address and don't have to set up an account. They're relatively quick with their payouts in cash to your PayPal account or gift certificates.
You're eligible to win cash prizes once you're entered into an instant win draw completed each quarter at Opinion Outpost. The paid market research site, incorporated as Survey Sampling International, LLC, is rated A+ by the better business bureau. It's the best option to minimize time commitment without sacrificing earning potential, and the parent company has been in operation since 2002.
Marketagent
Well known for its quality surveys, Marketagent is a paid market research site with short tasks that typically pay well at between $5 and $10. They have a payout threshold of $50, meaning you'll need to do several polls before you can withdraw earnings.
It's easy to get paid for research quickly with Marketagent, and they offer PayPal as a payment method. They operate a point system for which you can redeem gift cards or cash. You'll be entered into contests and sweepstakes where you stand a chance for more significant rewards.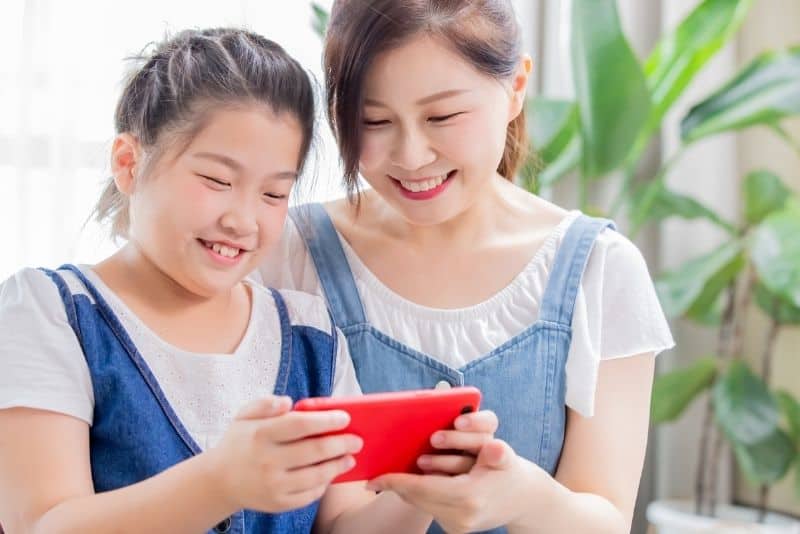 InboxPounds Survey Sites
InboxPounds Survey Sites is a paid market research site that offers surveys, and you may qualify for videos to earn coupons and other online rewards. Although it appears to be advertiser-driven, it's a reputable forum with plenty of ways to make cash without unnecessary risks.
Valued Opinions
You have a large selection of surveys to choose from when you join Valued Opinions, a paid market research site that gives out earnings quickly. With a much lower payout than other sites, $10, you can request a PayPal payment, although there aren't many tasks compared to their competitors.
Survey Club
As a paid market research site set apart from the rest, Survey Club acts as brokers that host surveys instead of offering them directly. The platform connects people with businesses seeking opinions and polls, which means you save lots of time but earn less money.
You'll be offered paid online surveys and local market research opportunities at Survey Club, and you must be above 16 years old to open an account. To withdraw earnings via PayPal, you'll need to have reached 18 years, but Amazon gift cards are offered for younger contributors.
Google Opinion Rewards
Download the Google Opinion Rewards app for free from their play store and the iOS app store. While remuneration per survey is low, it's a flexible paid market research platform with an average task completion time of 20 seconds.
There are no surprises with Google Opinion Rewards, such as ads, and questions are accessible in multiple-choice formats. Their available survey frequency is lower than their competitors, but the app notifies you when a new task is ready.
More Paid Market Research Sites?
Taking part in paid market research is an excellent side hustle, letting you share your opinions about trends, products, and services. The best online survey site rewards you for filling in questionnaires, completing polls, watching videos, and browsing the web alongside other tasks.
What is your favorite paid market research site? Let us know in the comments!
Related Posts:
Pin to Pinterest:
Pin to Pinterest so other moms can find out about these paid market research sites (surveys).